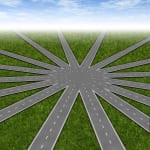 Customers are more mobile and socially networked than ever before, and they are empowered to engage with companies across a growing number of channels — from self-service portals and contact centers, to social media and field service engagements. Today's savvy customer expects (and deserves) a seamless and consistent service experience across all of these channels. Omni-channel customer service has now become essential for companies hoping to maximize customer engagement, satisfaction, and retention.
Successful omni-channel customer service can prove difficult regardless of the specific technologies and systems an organization has in place. That's because success demands that customers and support personnel alike have swift, intuitive access to the case-resolving knowledge and expertise they need, when and how they need it. Makers of CRM systems and other customer service solutions often can't deliver this knowledge access because they fail to appreciate three of the following truths, which we outline in greater detail in our solution brief, Search-Driven Knowledge & Salesforce to Power Customer Service:
1. Customer and case knowledge resides in many systems
Companies rarely maintain all customer information in one system. Sales history and contact information might reside in a CRM system like Salesforce, while a customer's activity on the community forum might reside in the CMS or WCM. A complete, real-time understanding of a customer demands a comprehensive view of activity across numerous systems.
And the same goes for case-resolving knowledge. An internal knowledge base might store some helpful information, but a separate bug database might store additional insights. An email thread between two engineers might contain tips that can dramatically help the company's support agents in the contact center, while a PDF sitting on the corporate file share might prove very helpful for customers on the self-service portal. Only when customers and agents are provided unified, intuitive, secure access of this diverse customer and case intelligence can truly effective customer service be delivered.
2. Identifying experts requires an all-system view
Expertise is a dynamic and constantly evolving thing. Case-resolving expertise typically resides across and beyond the company, whether that's a veteran agent in the contact center, a customer who experienced a similar issue before, a field service agent, an internal engineer, a community thought leader, etc. Additionally, given the increasing complexity of products and services on the market these days, expertise to support those products and services is becoming ever-more targeted and niche, making manual identification (i.e. the "raise your hand" approach) increasingly difficult. Therefore, effective and efficient expertise finding requires real-time, automated analysis of not only the company's case histories, but also of the company's work product and communication streams. Only by assessing the entirety of a company's knowledge assets can experts be rapidly and accurately identified and recruited to assist in cases.
3. Crowd-sourced knowledge and actionable analytics are critical to success
Knowledge is dynamic and constantly changing, and knowledge curation needs to be dynamic as well. End users should be empowered to help shape, refine, and enrich company knowledge in the course of their work. For example, if an agent using his Salesforce Service Cloud console finds case-resolving content in an external system, he should be able to insert the content directly into the case feed, promote it so other agents can find it more easily, attach it directly to the case itself, or even create a new Salesforce Knowledge article—all with a single click and all without ever leaving the Salesforce UI. Only by giving users (customers or agents) the ability to promote and share helpful content, wherever it resides, can knowledge access remain efficient and well-tuned.
Additionally, administrators must be provided with easy-to-understand and actionable reporting about how knowledge assets are found and utilized by customers and agents. When knowledge gaps are identified, or users are not finding high value content quickly enough, then administrators must have the ability to quickly tune the system.
Given these realities, a unified search-driven knowledge architecture is the ideal solution. When designed correctly (and integrated into the applications customers and agents use), a search-driven knowledge architecture can radically improve customer service KPIs like First Call Deflection, First Contact Resolution, and CSAT. It is the foundation of a successful omnichannel customer service, and is the only way to ensure customers and agents can swiftly and securely access all of a company's case-resolving knowledge and expertise in real-time.
Want to learn more about how a search-driven knowledge architecture makes omni-channel customer service a reality (and how easy it is to deploy within Salesforce)? Download our solution brief now.