A well-informed visitor segmentation strategy can help you lay the foundations to build a scalable and sustainable personalized experience.
Segmentation helps companies assess visitor behavior and design experiences that increase user engagement and revenue. When a company jumps straight to one-to-one personalization, it overlooks crucial data about multiple segments and their behaviors within the customer base.
Now let's look at what marketers can do for their audience by applying visitor segmentation to their personalization strategy. In this article, we will look at how a company defines different visitor segments across its key verticals; in this scenario, that includes retail, travel, and online betting.
Importance of Segmentation to Your Personalization Strategy
Before you deploy segmented experiences, it's best to have an effective segmentation framework in place. Cross-team collaboration, like in all personalization strategies, is key to success when building customer segments. They should be defined by and easy to use across multiple teams.
Also, consider whether your strategy is aligned to business objectives. Does this particular type of audience segmentation help drive your conversion rate or increase customer lifetime value?
You want to ensure that your visitor segmentation strategy captures as much of your customer base as possible, new visitors and repeat visitors alike. Customer segments should also be dynamic so that customers can move between them, so they can see the most tailored and relevant experiences.
Personalize for people, not personas – with AI
Ebook: The Ultimate Guide to Personalization in Ecommerce
Defining Visitor Segments Across Verticals: Common Patterns
The most commonly seen types of segmentation frameworks across all verticals include device type (mobile, desktop, tablet) and purchasers vs. non-purchasers. For example, you want to treat a new visitor and a returning visitor differently, because you know that they're interested in different types of content.
Customer lifetime value bands are both a way of defining a customer segment and measuring loyalty. So much of what ecommerce teams measure is conversion-based as opposed to lifetime value. It's important to consider your loyal customers and use personalization to keep them coming back onsite.
You can also define a customer segment of, say, VIP customers, and grant them early access to sales, events, and special discounts to reward their loyalty. Marketers in luxury retail particularly like this strategy.
Retail Segmentation Strategies
Geography is a popular demographic segmentation strategy across different areas of retail, as trends can differ dramatically from one city to another. By ingesting geographical data, you can show customers products trending in the area.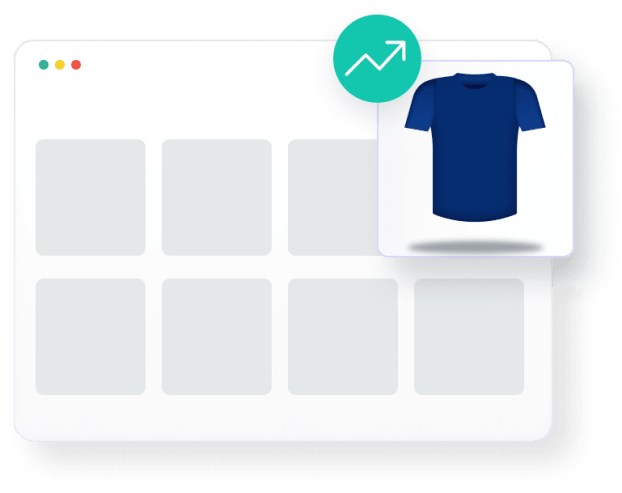 Category preferences can also be used to segment visitors. Product recommendations can be tailored using current and past browsing visitor data. With data on the propensity of customers that shop across different categories onsite, you can identify, for example, women who buy for men or children on a fashion site and cross-sell to these customers.
You can do website visitor segmentation based on the traffic source of your source. Knowing where your target audience is coming from tailoring products, offers, and content based on this can be an effective way of increasing conversion rates.
When a customer clicks on content from your email marketing campaign, they expect to land on a website with content that reflects the same offer that led to the click. In marketing, this is called campaign mirroring. However, when they organically search for a particular item, customers expect to arrive straight on a product detail page.
Common Visitor Segments in Hotels and Airlines
The most important place to start segmenting with travel brands is through cohorts, such as singles, couples, families, or groups. With this, you can target different segments with social proof tactics; for example, "popular honeymoon destination" or "high-rated hotel for families".
Destinations are also a popular way to segment customers. For travelers looking for a skiing holiday, for example, you can offer appropriate ancillary upsells, including ski lift passes and equipment rental.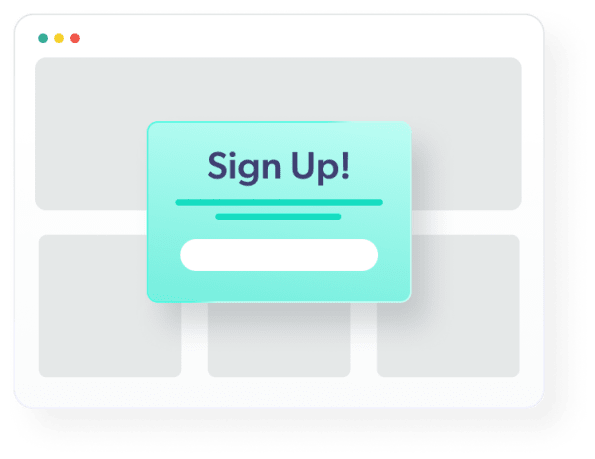 Both airlines and travel brands use loyalty programs and customer tiers as a way of segmenting and targeting their customers. They help track engagement and can be used to encourage users to redeem their points or spend more with the brand so that they move up a tier.
Segments Within the Online Betting Industry
Online betting is a unique vertical in itself. Brands have unique segments to divide visitors into, including the frequency of betting and gameplay, such as 'first-time betters' and 'daily visitors', or the frequency of depositing onsite. 'VIP' customer segment can be determined by both the amount that is deposited each time and the frequency of deposits by an account.
During seminal events in the betting calendar, such as the Super Bowl and the Grand National, you can segment users and target particular cohorts with experiences to increase customer retention. You can encourage visitors to self-segment by deploying visitor pulse surveys that ask what event they're looking to bet on. You can then personalize web content, such as banners and push notifications, that highlight odds for these events.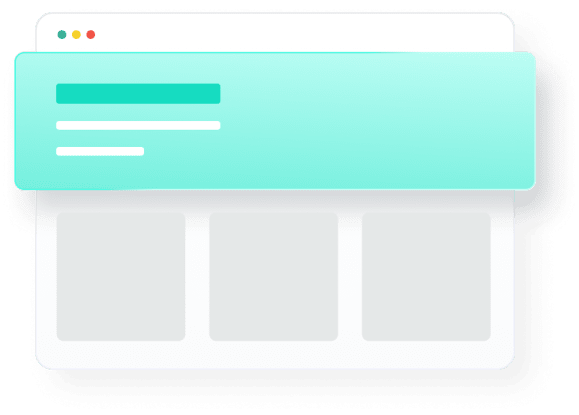 Your Journey To Advanced Personalization Begins Now!
Visitor segmentation is a great strategy for understanding your customer base, gauging customer retention, and leveraging loyalty programs.
Define the segments that best suit your business objective. Or, ingest existing segmentation frameworks and CRM data.
With the right integrations in place, you can form an accurate, single, omnichannel view of your customer.
Explore the 3-step formula from site optimization to personalization
Ebook: The Journey To Advanced Personalization