Personalization Strategy for Peak Periods
With Black Friday on the horizon, retailers are testing and implementing onsite personalization strategies in order to boost their revenue over the holiday shopping season.
Qubit's George Barker (GB) spoke to YOOX Net-a-Porter's Site Trading & Optimisation Manager, Andrew Cottington (AC), about changing customer perceptions of the brand, planning for the peak shopping period, and moving customers from the first to a second purchase.
GB: What is your role at YOOX Net-a-Porter, and what are your responsibilities during the peak season?
AC: I'm the Site Trading & Optimization Manager; I sit within the site trading team of Mr. Porter. I also manage the optimization roadmap for both Net-a-Porter and Mr. Porter.
The peak season is obviously massive for us, so it's a huge cross-business initiative. We work very closely with other teams to define and execute how peak strategy will be manifested onsite. I am also involved in A/B testing in the lead-up to the busy period, ensuring that we are engaging our visitors with the best imagery and content.
GB: Everybody talks about how customer expectations are changing; is that true in the case of Mr. Porter?
AC: The perception of our brand is always shifting and that's because of our dynamic product offerings.
For example, 'sneakers' is one of our most popular categories but many customers don't realize that we sell "hype" sneaker collections, such as Yeezy or collaboration styles. Conversely, those customers that do aren't always aware that we sell some of the best luxury clothing in the world.
The range of products and designers that we carry is so vast that it can be a little overwhelming.
With over 500 designers on Mr. Porter alone, we cover many different customer segments with differing tastes and interests. The challenge for us is to ensure the customer is seeing and discovering the products they love, whilst also maintaining a brand voice and style that we've become famous for.
We have 'sneakerheads' as customers and we have customers who only wear Italian luxury clothing. We have a huge opportunity to educate and encourage single-product shoppers with the rest of our ranges and designers.
GB: What comes to mind when you hear Black Friday?
AC: Opportunity.
Our planning for this peak trading period is starting earlier by the year but we're always looking to improve upon our results from last year. We never get complacent and recognize Black Friday, and all that comes with it, as a focal point for our year.
Our team conducts lots of other fun activities during the peak period. We sponsor a lot of London taxis.
Every day during December last year, black cab drivers gave out gifts to randomly selected passengers, which was really cool as we put a smile on people's faces.
GB: Do you feel like you have to discount and 'get involved' in Black Friday?
AC: Like a lot of luxury brands, we used to think that it would send a stronger message to not get involved. But we've found that it works really well for us.
The fulfillment and quality of service we can provide post-purchase during these promotions means that discounting isn't detrimental.
Black Friday, Cyber Monday, Christmas, etc. represents a huge opportunity for us to capture the attention of new shoppers, re-engage lapsed customers, and show some more love to our loyal VIPs.
After the peaks, our challenge is to ensure that acquisition is backed up by a strong retention and loyalty strategy.
GB: How are you thinking about moving customers from the first to second purchase with the influx of visitors during this time of year?
AC: We work closely with our CRM team to launch relevant campaigns for each and every customer, which could include special offers and discounts after the first purchase.
Through analysis, we know that a customer who makes an additional purchase, within a close window after the initial one, there is a much higher propensity to become life-long customers.
Our work with Coveo-Qubit looks at ways we can show the right products at the right time to browsers, but it also goes further than that.
As an example, many visitors don't land on the homepage because they come through an affiliate, social media, or something else. This presents a challenge when you think about communicating our brand message. With Coveo-Qubit we were able to create a welcome banner that:
Educates the user about the breadth of our offering and services,
Highlights the fact that we deliver to 170 countries and,
Shows the world-class content we create in-house.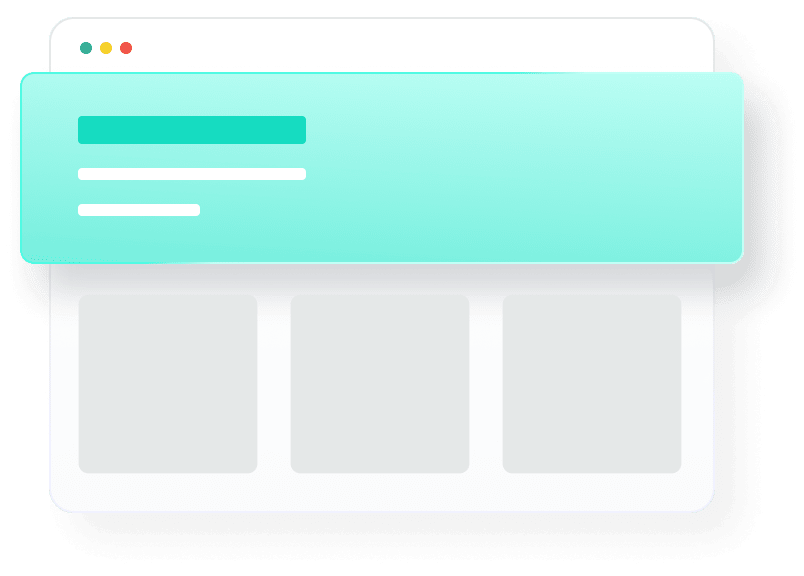 It's important to remember that not all experiences created need to be focused on conversion.
Whilst I completely understand the need for everything to be tied to the bottom line, at Net-A-Porter we have a world-class editorial team, forward-thinking experts in fashion, and many many others — all tied to the experience and brand. It's a balance.
GB: There will be many 'gifters' on your sites over the next couple of months; are you doing anything in particular for them?
AC: We're doing a lot for those that may be new to the brand, and specifically within the gifting segment. All year round we have a gifting category onsite. However, during peak starting in November we display GIFs on the homepage that change continually with promoted items.
For VIPs, we offer versatility which (depending on the individual) can include same-day delivery, early access to products, personalized thank you cards, and many other ways to show that we're a brand that goes the extra mile. Those little touches are the things that really make the difference.
It's an exciting time for us and it promises to be another great year!
Orchestrate the journey for people, not just personas
Deepen Content Personalization Across Multiple Touchpoints