The first year we did Coveo Impact, it had that "fresh" feeling. The feeling of nervousness coupled with eagerness. That "new customer conference" smell, you could say. We were dipping our toes into a pool we'd never waded into. We wanted to create an event that would inspire the Coveo community with value-packed sessions and yearning for more. Needless to say, the inaugural Coveo Impact event was a certifiable hit! Our customers are such an integral part of our success and our event was no different. With their contributions and invaluable post-Impact feedback in hand,  Coveo Impact 2018 was even bigger and better, as promised.
From the moment Impact attendees arrived, well before the conference began, there was a palpable sense of excitement, passion, and electricity in the air. I've attended lots of conferences or customer events in my life, but there was nothing quite like this.
Perhaps what stood out to many were all the new additions to Impact, based largely from feedback from our customers. We added our Innovation Showcase jam packed with our dedicated partners showing off how they've leveraged Coveo in creative ways. This year we also introduced our hugely popular and sold-out hackathon, as well as an Ask-Me-Anything booth that was constantly buzzing with in depth questions followed by even deeper answers. One of our co-founders actually spent two hours "under the hood" of Coveo with a customer to get to the bottom of their question. From the get-go we knew we were in for a treat with Coveo Impact 2018.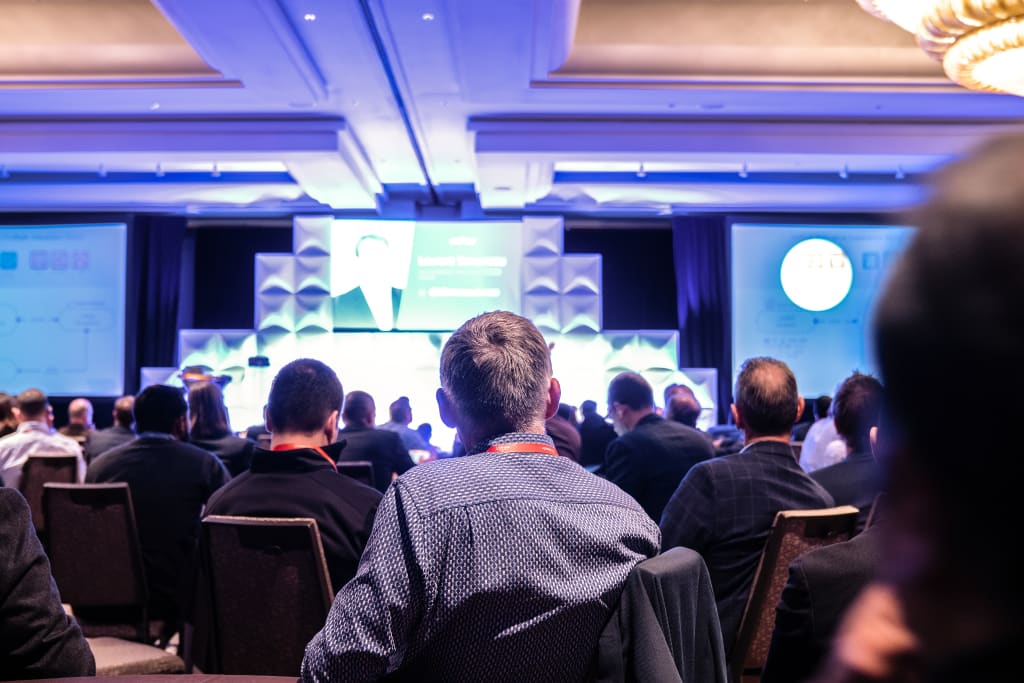 Last year at Impact we primarily had the Coveo team leading the charge in our breakout sessions and keynotes. This year, we wanted to put the spotlight on our customers and partners, as they are the real heroes. This year, over 20 of our sessions were lead by partners and customers, telling their unique Coveo story with a profound level of transparency, honesty, and innovation. They shared the challenges they had, how they overcame them, and offered incredible advice for those looking to achieve similar results. We encouraged free-flowing conversations to occur between the speakers and the audience, and I was delighted to see how many attendees actively chimed in during the sessions with tales of relation and elation when they realized that they aren't alone in their hurdles – and that other Coveo users emerged stronger, more efficient, and more profitable.
This entire event felt like an extension of Coveo's core values: passion, integrity, collaboration, and inclusion. Collectively, we felt at ease, fighting the good fight together. This is a sure sign of a healthy, engaged, and vibrant community. One of the best moments I experienced during the entire event was after one of the sessions I hosted, Coveo on Coveo, which addressed the story of our journey to implement our own solution internally. An attendee came up to me and said:
"What has really impressed us about this event so far is how PASSIONATE everyone is. We're talking to a lot of Coveo people, and every single one of them has the same level of energy and passion and enthusiasm for what they do – that's really impressive."
They were asking me not just about our technology, but our culture as well. It was incredible to know that our passion shone through as it is truly one of our differentiating factors.
Dream team ALERT: @CoveoLouis @lsimoneaucoveo @floisand @jenmacintosh #CoveoImpact all access luncheon. My favorite #buzzword #Coveo 😉 not #AI or #chatbot pic.twitter.com/emT5rc50Fj

— Jeff Willinger MVP ☁ (@jwillie) June 8, 2018
On the topic of passion, we also recognized some of our clients who've leveraged Coveo to transform their businesses and customer experiences in truly unique ways. Once again, we offer our congratulations to:
Ellucian – the winner of the Coveo Industry Leaders Award. This award is for a customer who has implemented Coveo usage analytics, the application of KCS or knowledge management best practices and has benefitted from significant organizational change and/or filling organizational gaps.
Xero – the winner of the Coveo Innovators Award. This award recognizes and celebrates teams, organizations, and trailblazers who contribute to their organization's success through innovative and creative use of their Coveo solution and deliver relevant and unprecedented end-to-end experiences.  
A Leader in Network and Enterprise Security – this organization won the Coveo Impact Award, it recognizes a company whose efforts and successes have a clear impact on business outcomes. Their results are measurable and have either improved the customer experience, driven operational efficiency, improved cost savings, and/or impacted revenue performance.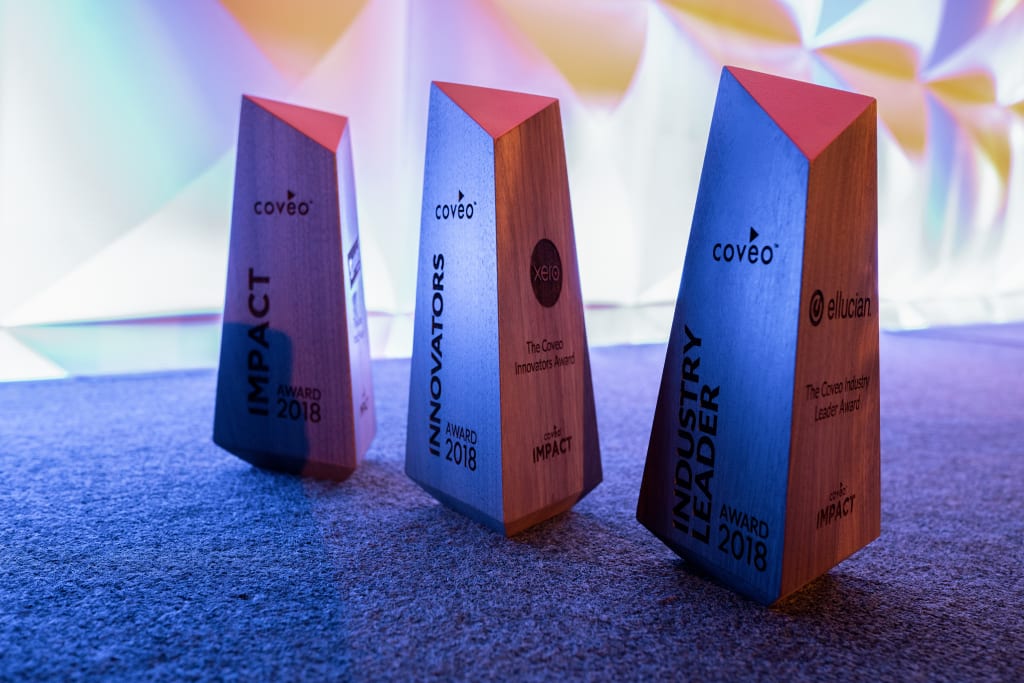 The passion the reverberated throughout the conference echoed directly into the sessions themselves, we found the hottest topics seemed to revolve around:
Conversational Interfaces
Conversational interfaces are all the buzz these days, so we had the pleasure of having Thom Howard of TechAspect (and Coveo Impact Sponsor) joining us for a session dedicated to the subject. We covered places to start, expectations to have (or not to have), and so much more. The theme of conversational interfaces extended into our sold-out Hackathon as well. Surprise, surprise, attendees! Our hackathoners were challenged to build a conversational interface that leveraged Coveo under the covers to deliver the most relevant responses.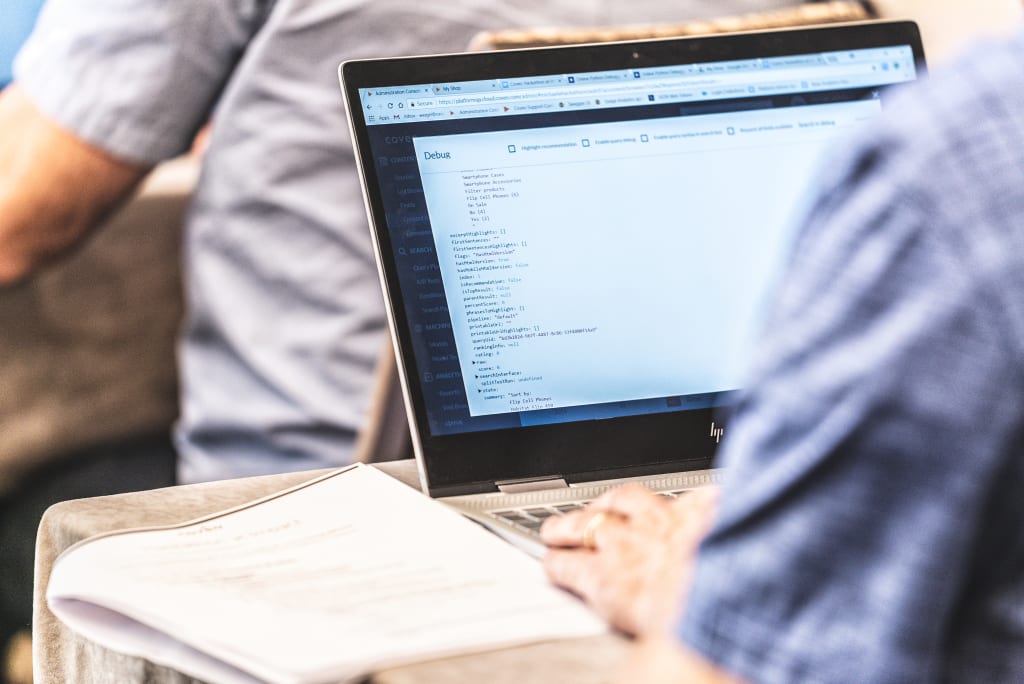 Coveo Machine Learning
During our pre-event training, the Coveo Machine Learning class was at full capacity. The thirst for machine learning knowledge continued throughout the entire event. Our inhouse ML experts hosted an in depth session in which they showcased what's coming down the pipe for Coveo Machine Learning. You can expect things such as:
New machine learning models for customer service, website, and eCommerce

New models for testing

Enhanced reporting

Enhanced eCommerce support

And so much more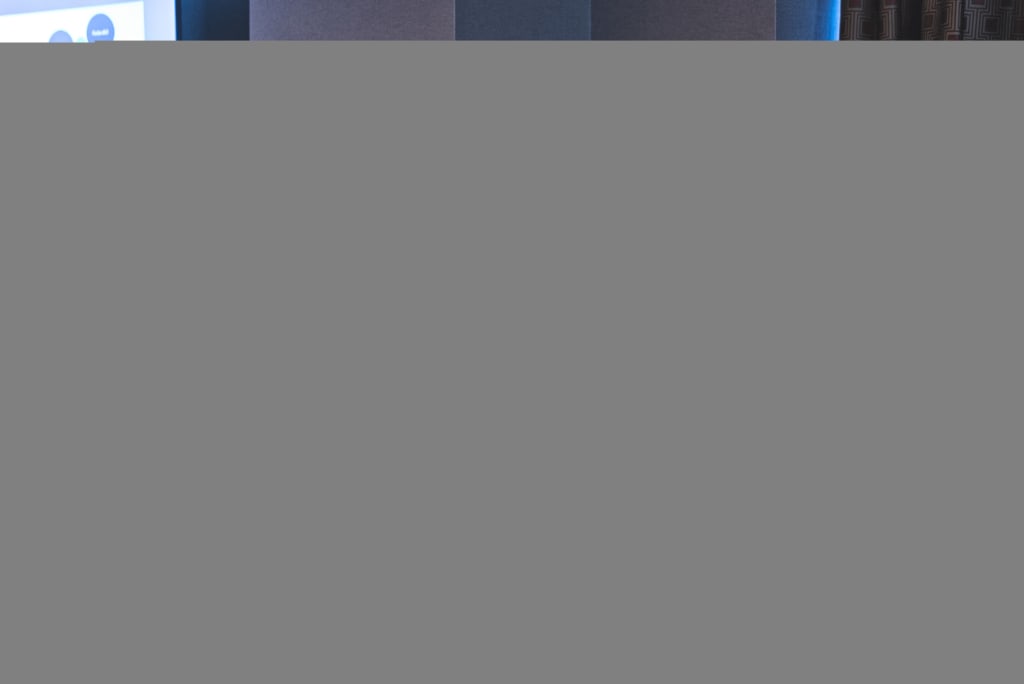 eCommerce
As mentioned above, our ML team is hard at work building models for the world of eCommerce. In parallel, Coveo for Sitecore is fully supporting Sitecore Experience Commerce 9. On top of all of this, Impact attendees had a chance to hear from one of our customers who has been leveraging the personalization power of Coveo within their eCommerce website. With the help of Coveo, this organization plans to leverage our AI-powered search and Usage Analytics to start analyzing shopping cart activity, purchased items, selected and favorited items to personalize every single moment for every single visitor on their webpage.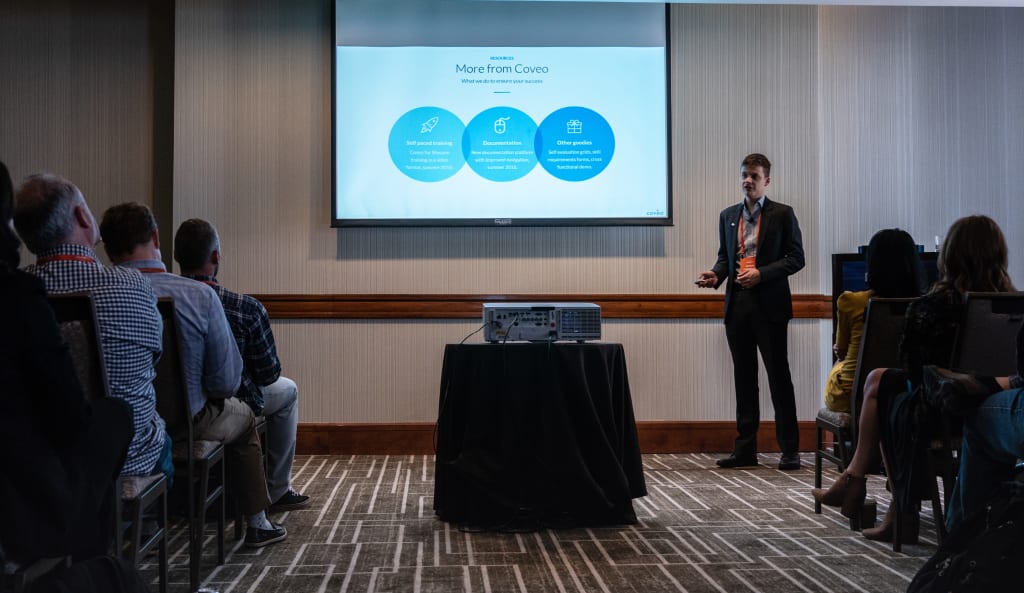 What's Next?
I know I'm not the only one that has a Coveo Impact-sized hole in their heart now that the event is over, and by the amount of positive feedback (and amount of Coveo hoodies I saw in the airport) – I can safely say our attendees feel the same way.
With this year's sold-out Impact event, we intend to start planning for Coveo Impact 2019 soon so that we can raise the bar even higher. We will be announcing the dates this summer but in the meantime, all attendees will be equipped with the session slide-decks and footage so that they can share their knowledge internally.
On behalf of the entire Coveo team, THANK YOU to everyone who made Impact possible. We have the best customers, partners and team around! Without your support and hard work this event wouldn't have been the same.
If you have any questions about this year's event or how to get involved next year as a speaker, don't hesitate to reach out to me on Twitter, or even ask our official Twitter account.
See you next year at Coveo Impact 2019!