B2B Wholesalers are ramping up investments in digital experiences in response to increased demand for vendor evaluations – as they look to promote buyer efficiency, travel savings, and safety through self-service ordering.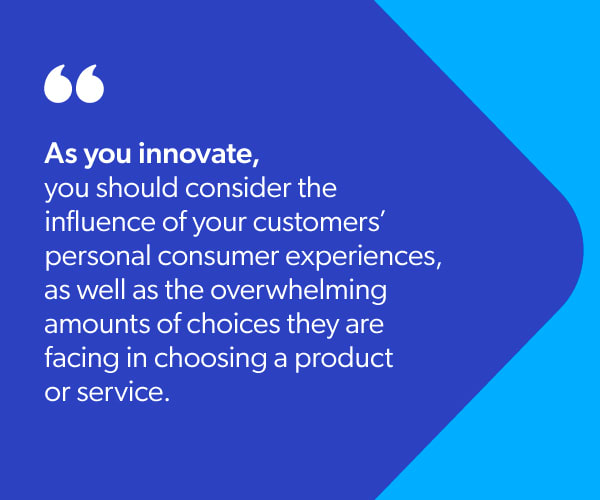 As you innovate, you should consider the influence of your customers' personal consumer experiences, as well as the overwhelming amounts of choices they are facing in choosing a product or service. 
B2B marketers that can address these needs with seamless personalized experiences will gain attention and loyalty. If you have been following these trends, but are not sure where to start, keep reading for a practical look at what recommendation solutions look like – and how to create them at scale.
Align KPIs Across Departments
Creating personalized experiences is a challenge. It requires: Marketing and IT alignment, resource availability, and a roadmap. Achieving alignment requires investment and cultural change. If leadership does not have the proper management KPIs in place, each business function will continue to operate in a way that protects its own siloed interests.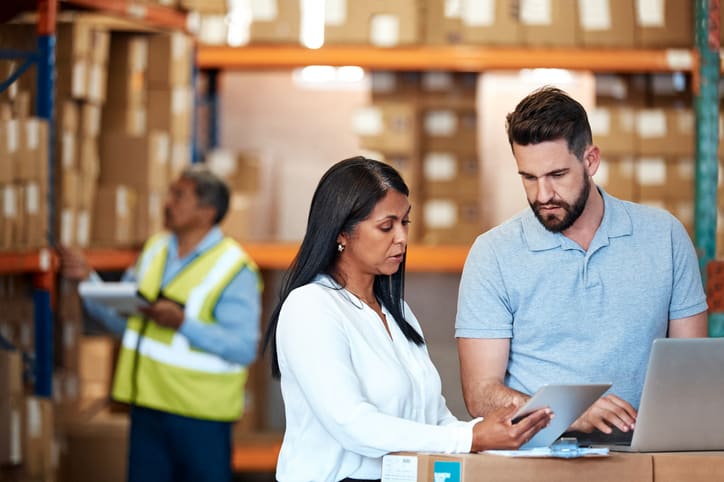 This results in project needs that cannot be chartered, inability to source outside help, and limited visibility of what's possible.
We have all heard the stories of B2C bankruptcy due to lack of innovation (Kodak, Sears, Blockbuster). It is not an option to operate business-as-usual when competitors are investing in commerce and building marketplaces. 

Leverage Prebuilt Capabilities
One tactic to overcome these challenges is to leverage a platform with prebuilt capabilities such as: search interfaces, product grids, and off-the-shelf AI. Developing these features from scratch would require lengthy design and business analysis cycles that increase cost and slow time to market. 
If you are selling products online, the platform you evaluate should have demonstrated examples of handling product catalogs. If it does, then you can be confident that your team can map your particular catalog and leverage prebuilt functionality. Understanding what is possible in terms of customer experience is important because then you can validate if the recommendations make sense. 
The following scenarios are candidates as input to a recommendation: category navigation depth, product detail view, items in cart, items previously ordered, and persona. With the right metadata taxonomy, machine learning algorithms can make the connection between product and visitor behavior, as opposed to manually defining limitless product relations.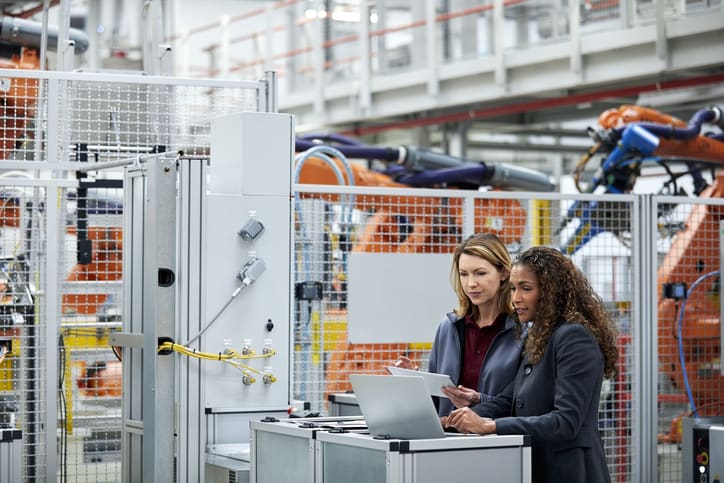 Cultivate a Testing Culture 
Are you experiencing resistance to change when it comes to measurement? The typical blockers are not understanding what to measure, knowing how to measure, or allocating time aside from day-to-day operations. Adopting a testing culture can help change mindsets and increase transparency in martech and commerce execution. 
The foundation for testing is to: 
create an up-to-date transformation roadmap

define KPIs

enable initial platform selections

locate your reporting tools 
Now, frame a test for the KPI, e.g., "We want to increase average order size by 10% in the next year, so we are going to test recommendations on the cart summary page and evaluate this measure month-to-month."
The user engagement report shows how effective the relevancy is by persona. If click-through is low, then it is likely the visitor does not find the results useful. The breakdown by persona is helpful to isolate scenarios where the context is not landing because the message was not personalized. In this scenario, service providers may be having difficulty locating specifications or replacement parts.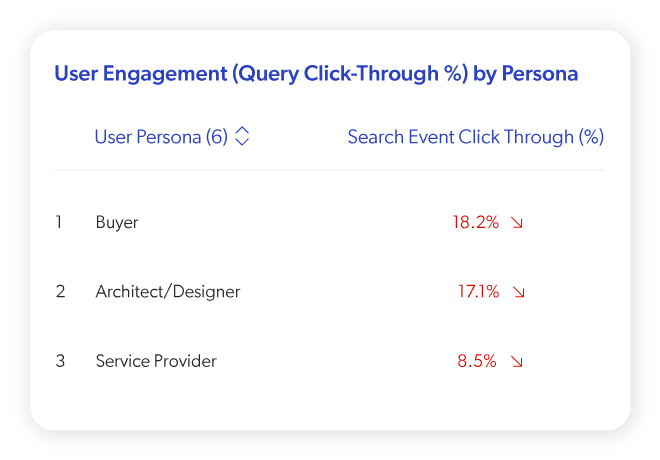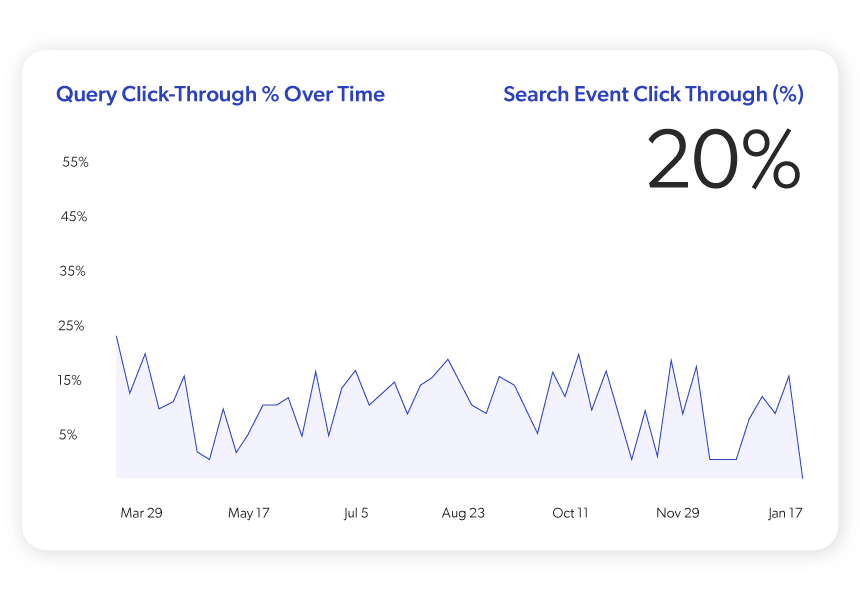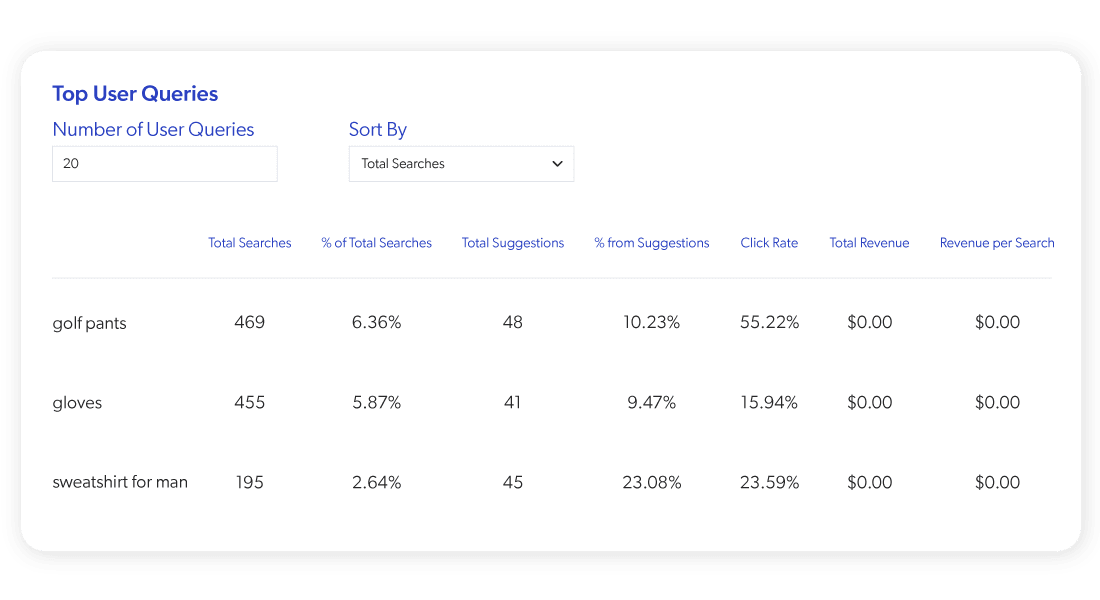 Use Analytics as a Roadmap
I have seen B2B wholesalers and manufacturers use these tactics to be successful in serving customers with easy-to-access relevant content, so they can quickly fulfill a need and move onto the next objective in their busy day. 
In the OSI Results of McKinsey's 2nd biannual global B2B customer buying research, preference for self-service increased over a 3-year period. Moreover, in a study conducted by Accenture titled Service is the new Sales, 80% of B2B buyers have switched suppliers due to missed expectations. My clients respond to this by investing in tools that help facilitate improved self-service.
An example technology scenario is Coveo (relevance platform) and Sitecore (DXP platform) to quickly deploy intricate prebuilt search results grids to the global web channel. A marketer can review engagement results such as: common search phrases, facet/filter usage, searches without hits, searches without clicks, persona profiling, engagement value score, and conversion rate.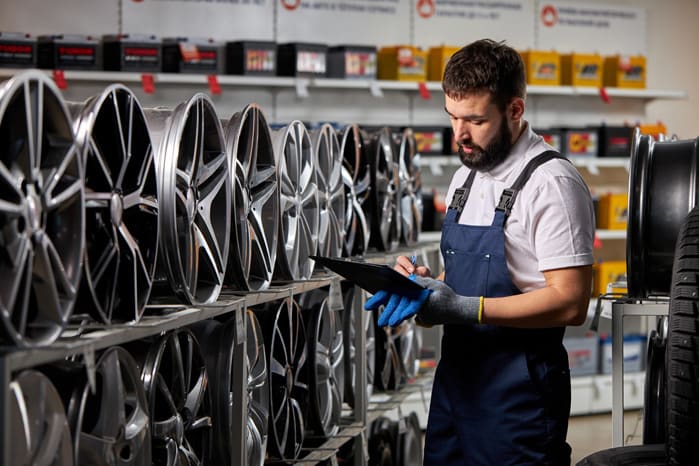 If engagement is low, the marketer can quickly make adjustments using business tools before the customer makes a switch. With the roadmap and testing culture in place, the optimization cycle is repeated to ensure customer satisfaction and revenue trending upward.
Walt Rolle is a Coveo MVP and Sitecore Strategy MVP helping his clients launch digital transformation that works through accurate technical guidance and a rock-solid management strategy. Connect with Walt atwww.linkedin.com/in/wrolle or @WaltRolle.
Dig Deeper
Personalization starts with search. If your search is awful, we show you why – and what can be done.