The eCommerce industry today is swamped with endless references to AI and ML. Advancements in technology have accelerated the importance of customer data and personalization in a merchandising strategy.
The digital merchandiser is expected to keep up with the times by delivering a seamless customer experience.
From an eCommerce lens, personalization is vital for business success. In a study conducted by and validated by PwC, we found that personalization can help deliver a 6% increase in Revenue per Visitor.
'Merchandising in the Digital Age' – our latest research – investigates content ranking and evidence selection, two personalization techniques that are essential to creating engagement.
What is Content Ranking?
Content ranking is the order in which items, categories, or images are listed on a page. We normally see products 'content ranked' on category pages, within search results and in recommendations feeds.
A user often has some control over this order, by using filters or pre-set categories, such as:
By newness
By price
By rating
By location
By relevance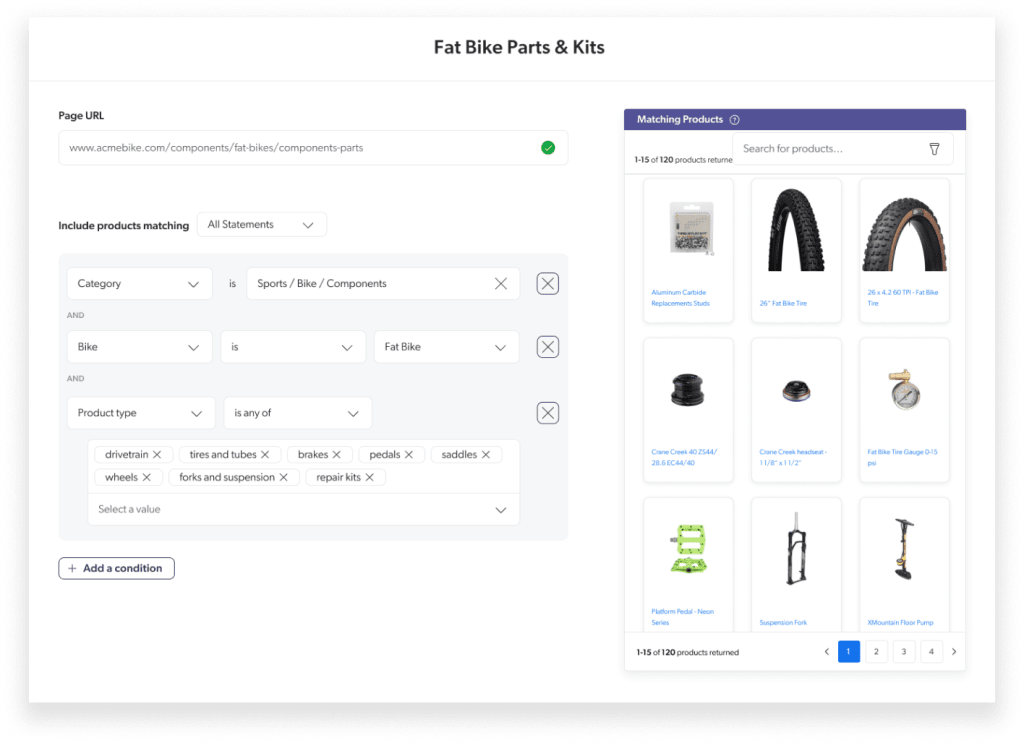 What is Evidence Selection?
Evidence selection can be defined as endorsing a product with a cue, message, tag, or label, to help shoppers choose a product with more confidence.
Some familiar types of evidence selection include:
New in
Free shipping
Award winner
Limited edition
Infographic
The Impact of Coveo AI at Leading Retailers
Digital Merchandising Examples
Let's look at these two eCommerce merchandising strategies with an example now.
As an example, let's look at our down-to-earth example of the retail assistant. Retail assistants make great examples as they generally know a lot more about the visitor than the retailer.
Imagine you're a potential customer in the physical store of your favorite retailer. The layout and product assortment is as follows:
Bestsellers in the window
New items at the front
Special offers tucked away at the back
Holiday items on the first floor
Content Ranking
Order the items in search results in a logical manner after analyzing all the factors to deliver maximum relevance.
Content ranking helps manage an overabundance of choice, but shoppers are inherently different, arriving with different interests and via different channels. What's relevant to them depends on a host of factors, including:
Whether they've heard of your brand before
If they've visited your site before
Whether or not they've purchased, and how much, or how often
If they've expressed an interest in a particular item or specific category.
Using analytics to uncover trends can help you identify a host of factors that you were otherwise unaware of.
Coming back to our example.
You pick the blue shirt from the rail and over comes the sales assistant. They give you a once-over and fact-check you against their memory, noting your current dress and the other shopping bags in your clutches. They have a moment to capture and engage your attention, or risk being a distraction. With that in mind, they deliver one of the following lines to drive the sale:
"Blue really is your colour"
"This is perfect for people with your build"
"Just so you know, this is the last one left"
"Great choice! These are really popular"
"These are flying off the shelves in Paris right now"
Evidence Selection
Identify the right evidence that drives product purchases. The more relevant the evidence is to the personal situation, the more powerful it becomes.
You'll almost certainly be employing these techniques on your site, but to what end? How contextually aware are your product recommendations? Are you drowning your site in evidence selection, or are you able to discern which strategies are most applicable for the sale shopper vs. the gift buyer?
How Should Merchandisers Apply Content Ranking?
Let's look at how content ranking can be applied across 3 distinct stages of maturity – from basic to advanced. As retailers progress through the funnel, they begin to see dividends.
The presence of content ranking vs a randomized list.
Optimizing strategies for different locations.
Matching content ranking algorithms to specific segments.
How Should Merchandisers Apply Evidence Selection?
The process is nearly identical to the one adopted for content ranking.
The presence of evidence selection (vs. no evidence)
Optimizing strategies for your brand
Applying segmentation to evidence selection
We look at two basic online merchandising solutions that are intrinsic to any successful personalization strategy. To deep dive into any of the topics covered here, grab your copy of ''Merchandising in the Digital Age'.