If you are reading this blog post, chances are you like reading in general. Plot twist – so do we at Coveo! Books are a great way to tell a story, explain a complex idea, and simply entertain. As of writing this blog post, the two major offices at Coveo have physical libraries as well as multiple Slack channels to discuss our reading preferences and request interesting books from each other.
In the spirit of collaboration (one of the main culture values at Coveo), a diverse team of Coveoans got together to present our first edition of Coveo Reads. It's a blog post series to share books that employees find as the most insightful and moving. Let's waste no time and hear what they're reading about!
Mathieu Drolet, Information Systems Business Partner on "Mindset: The New Psychology of Success"
This book is about adopting a mindset where you'll constantly challenge yourself, learn from your failures and grow from other's success. Keep an open mind, seek excellence, and don't settle for mediocrity. Constantly pushing your limits.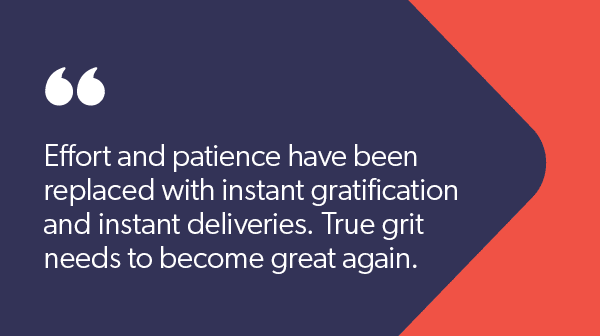 Growth is one of (if not the most) important things for me. I am curious, love learning new things, challenging myself and most importantly, see other people grow. "The New Psychology of Success" clarified and strengthened many concepts I was living unconsciously.
Everyone will benefit from reading this book simply because our society needs a bit of a kick in the butt. Whenever something is too challenging, many people give up and quit. Effort and patience have been replaced with instant gratification and instant deliveries. True grit needs to become great again.
Kevin Lalumiere, Software Developer – Indexing Infrastructure on "Software Engineering at Google: Lessons Learned from Programming Over Time"
It's the definitive book about software engineering. It starts with its brilliant definition of software engineering: "Software engineering is programming integrated over time." It then goes on and gives insights on a wide range of subjects that might concern developers.
Throughout the book, the emphasis is always clearly on tradeoffs instead of being on rules or dogmas. This mindset encourages developers to understand why they follow the practices they follow and to adapt if necessary. This is crucial: software that delivers great value must be adapted to its particular business context.
I don't remember how I discovered it. I listened to some Titus Winters' talks on Youtube, so that might be it… Otherwise, maybe some well-targeted publicity from Google? When I arrived at Coveo three years ago, the question I had was: how can we collaborate effectively?
Some ideas/mindsets that are illustrated in this book started to pop in my head. At this point, the ideas were like a seed, if you want. "Software Engineering at Google" helped to consolidate these seeds and make them grow into trees.
Gabriella Terrasi, Talent Acquisition Intern on "The 7 Habits of Highly Effective People"
I started getting into books recently, and one of them, arguably one of the most well-known books for self improvement is "The 7 Habits Of Highly Effective People".
This book caught my attention immediately. Stephen R. Covey uses psychological principles and philosophy alongside scientific phenomena which all explain human behavior. Relatable, educative, eye-opening—the list of words goes on. When I first started reading this book I wondered how something from almost 40 years ago provides such enrichment to those who read it today.
The first of the seven habits is the platform on which all other habits sit on: Be proactive. This simple concept of reactive and proactive is where it all begins, according to Stephen R. Covey. Without being proactive, none of the other six habits can be accomplished.
According to the author, 90% of the world lives in a reactive state. Reactive people tend to jump to conclusions quickly and will never succeed because they're placing a good portion of their time and energy on things outside of their circle of influence.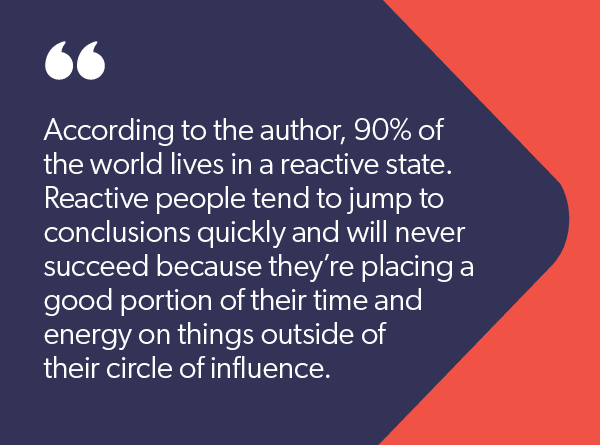 If you are seeking change from the new readings you're actively engaged in, read and then apply. Evaluate your current situation and see how the principles mentioned in the book can apply to your own life.
Victoria Paskannaya, Talent Acquisition Partner on "The Challenger Sale: Taking Control of the Customer Conversation"
I am a huge fan of personality tests and such, so when I discovered there is a whole research done on high performing sales personas, I had to read this book. It changed my mind about how I think about recruitment, sales, and even software development!
The author sets the tone by explaining that there is one sales executive type that beats all others – the debater, also known as The Challenger. They are the HiPers (high performers) that bring consistently outstanding results even throughout an economic downturn. The book, then, provides a way to become the so-called challenger.
"Funny how the goal of this book was to teach me to build a great sales team. But what I learned is how to speak my mind, how to live true to my values with integrity."
I never thought I would read a sales playbook, yet here we are. What sold me is the amount of research and attention to detail put into each statement, which gives the research so much credibility. Funny how the goal of this book was to teach me to build a great sales team. But what I learned is how to speak my mind, how to live true to my values with integrity.
Do you have a favorite book?
We are always looking for new passionate colleagues and reading recommendations. Join the Coveolife!