As a brand, your number one focus is your customer. You want to provide personalized, relevant experiences that drive loyalty and maximize every visit. So it's frustrating when your plans are hindered by technology. 
What do today's customers want? 
There's no doubt that 'Amazonification' is driving up customer expectations. Today's consumers expect to be able to interact with a brand whenever and however they desire, regardless of channel. As disruptive companies leverage breakthroughs in artificial intelligence (AI) technology to deliver personalized, valuable, and immediate experiences, customers have more choices than ever before. As a result, they grow to expect this superior experience in any engagement with any business – including yours.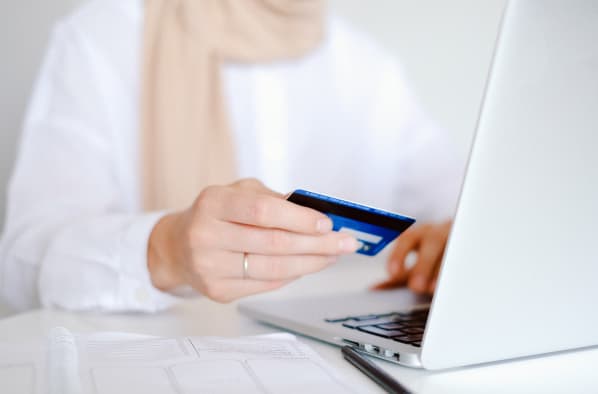 The cost of acquiring these customers is growing, while it is becoming increasingly difficult to compete in the attention economy. The average connected consumer receives 1,426 interactions a day, and that number is expected to explode exponentially by 2025, to 4,909. Brands have to use every tool at their disposal to win market share, innovate quickly, and come to know their customers across every touchpoint. 
What's the problem with legacy technology?
Traditional Ecommerce platforms are specifically built to perform on a particular device. 
For example, iPhone apps are required to be built to work on Apple's iPhone. The problem for businesses and brands, however, is that this leads to information and data being scattered across various platforms that don't speak to one another. It also means that when you want to try something new and connect your data through it, it can be costly and time consuming. It's not easy to be agile.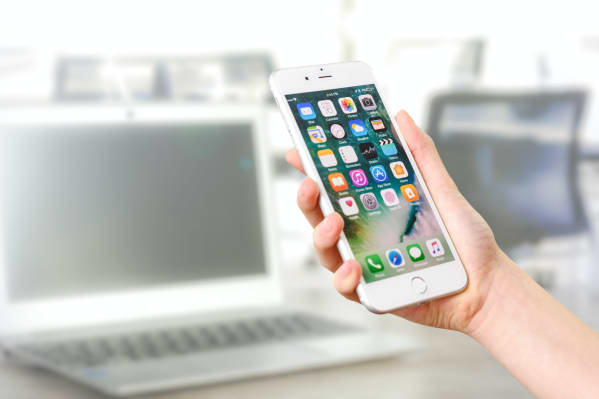 For brands trying to connect with their customers on any platform, at any touchpoint in their journey, disconnected data causes headaches. The other problem is that traditional or 'legacy' Ecommerce systems require a lot of development time to build new channels. It's not as simple as using an API to take advantage of new trends such as VR, AR, or TikTok. 
Commerce suites were sufficient 20 years ago, during the rush to have an internet presence – the only requirement was to have an Ecommerce website that worked. But today's fast-moving market requires coverage across a wide range of touchpoints. Being locked into one solution — that dictates the tech you'll have to use, what features you're able to have (and not have), and forces you to create wonky workarounds to do anything that's not baked into the suite — is a serious competitive disadvantage.
How can commercetools and Coveo help?
Commercetools is a leading next generation Ecommerce platform that aims to remove the limitations of legacy technology. The agile, componentized architecture improves profitability by significantly reducing the development time and resources required to migrate to modern commerce technology and meet new customer demands. It is the perfect starting point for customized microservices.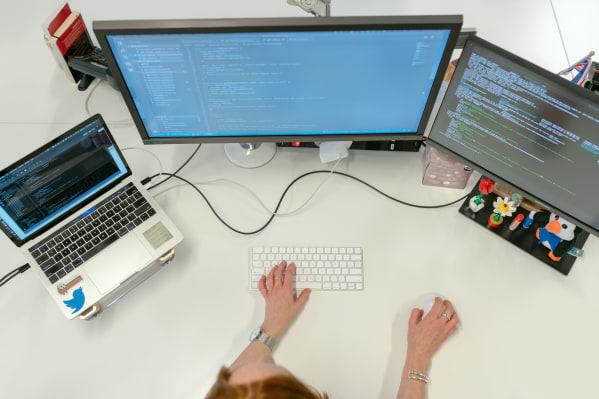 In undergoing digital transformation, many businesses are re-platforming to modern solutions. Vendors, like commercetools, offer an alternative to monolith suites, as they provide decoupled, headless commerce platforms and microservices. Modern solutions like commercetools offer many benefits to customers, such as continuous daily releases, excellent compatibility with CRM, CMS and other software used within the ecosystem, and high degree of customization to fit their exact commerce needs.
Want to learn more about headless ecommerce?
Read: Where's your head at? Traditional vs Headless Ecommerce for Engaging Every Buyer
Once you begin to see the revenue and customer experience benefits of headless, it becomes time to maximize every visit with truly personalized, relevant recommendations and search. That is why commercetools has partnered with Coveo. Powerful search re-orders products based on real-time customer behavior, delivers relevant content and integrates with any source of data:
Customers who invest in AI-powered search, recommendation, and personalization often see huge increases in Average Order Value, conversion rate and loyalty, as the platform integrates seamlessly with multiple data sources. From in-store data to real-time behavior, consumers are served the right search results in the right order, relevant content, and, in B2B, custom pricing right there in the results. With the Coveo Relevance platform,  you can unify your data and provide access to content no matter the type or source in order to increase discovery and keep visitors engaged wherever they choose to interact with your business. 
Find out more
Coveo and commercetools share common beliefs around the flexible cloud software architecture required for Ecommerce, and the need to leverage data and AI to deliver personal and intelligent buyer experiences. 
To learn more about how AI can be leveraged to enhance search and improve the overall customer experience, be sure to explore "How to Boost Conversions with Intelligent Site Search".
And if you'd like to dig deeper into how headless Ecommerce can help you optimize your conversion rate, we have an ebook just for you: Win and Grow Customers in the Experience Economy with Headless Ecommerce.