Athenahealth knows that the latest breakthroughs in medicine come when you can tap the collective knowledge of experts. When it merged with Virence Health in 2019, athenahealth had established a nationwide footprint through which 160,000 providers could share expertise on everything from population health to billing. The upshot? Better healthcare delivery and more valuable experiences. 
Learn More from the World's Relevance Leaders
Relevance 360 Session Recordings Available Now
Internally, athenahealth had a similar goal: to be more efficient at getting the proper knowledge in the hands of their support engineers. New hires tended to be lost while searching through pages of content, veteran employees weren't sharing insights or pathways, and, most importantly, what could've been useful data for making improvements was being missed. Content gaps arose across their scattered repositories.
Recognizing the need for Knowledge-Centered Service (KCS), and they didn't look any further than Adam Mullen to head up the project. Being KCSv2 certified, Mullen was named the KCS program manager and entrusted with designing the support process.
He was tasked with cutting the cost to serve – while also providing a more valuable experience; two goals that don't usually walk hand-in-hand.
Mullen's approach would be based upon genuine analysis. His goal was concrete, lasting change, and he knew the proper way to bring this about was by completely altering the way that their engineers saw the support experience. He'd rely on data, process, and v6 aligned technology to effectuate this change.
If athenahealth wanted to truly change the way they were conducting support operations, it was clear it wouldn't be through setting easy targets. This honesty would make them a model for proper KCS delivery and one of the winners of this year's Industry Leader award – this would also lead to them being well-poised to tackle one of the largest curveballs to support delivery in modern history: COVID 19.
Mining Customer Analytics to Develop a Roadmap
So often, the hardest aspect of analytics is figuring out where to start. What should you measure? To this, Mullen and his team had a clear answer: content gaps were to be their point of liftoff. 
"For anyone getting started, I would say absolutely focus on content gaps," Mullen states. "Just like with Google, nobody goes to page two. If you're not on page one, you don't exist." 
To see where this relevance was lacking, they zeroed in on measuring their ACR (Average Click Rank) as a statistic that could properly showcase where they were going awry. Looking at how far down the list of search results their best solution was, they realized that they had holes in their content and were miscommunicating with customers.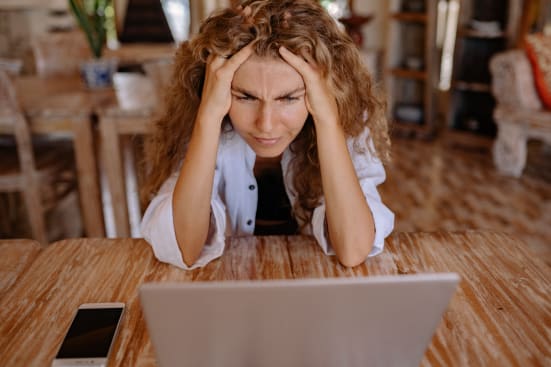 "ACR is going to be a very clear indicator of where you're missing something," Mullen says. "It can even be an indicator of something your clients are doing in a way that they're searching, which isn't connecting. Even if you have the content, if they can't find it, it doesn't matter if you have it or not."
"In this," Mullen continues, "you've just trained your customer to believe that you don't have a robust set of knowledge management. If you don't have a robust set of content to support them, then you've trained them to automatically pick up the phone, or automatically just submit a ticket before even looking."
Improving Case Deflection Rate
By tackling content gaps and their ACR, athenahealth was proactively improving another KPI altogether: their case deflection rate (CDR). In making sure that the proper content was tied to the proper query, customers now were able to self-serve more effectively. When Mullen and his team went to take a deeper dive into their CDR, their experience in looking at content gaps meant that they had more robust knowledge of what was actually going on.
"Case deflection is one of my default tabs that I check everyday," explains Mullen. Here, he can see a clear breakdown of the money that is saved by not having customers open case.  
"Of those people who click into your content, how many successfully self serve? Then, how many have to go back and raise a case?" asks Mullen. "There's a split there. The ratio, what percentage of the time that they actually self serve, we call that our document deflection rate."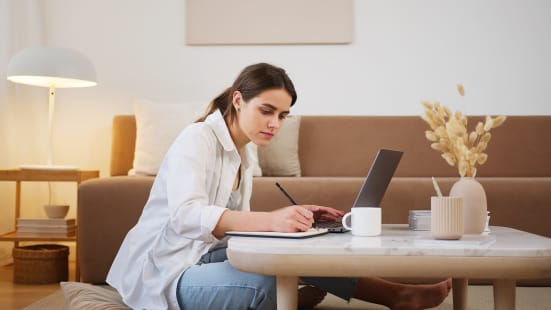 This document deflection rate is one of the most critical KPIs to their organization, but one that can be so easily overlooked. It's an indicator of how useful their content really is, as it distills case deflections from merely points where customers left, to points where customers could have left – but didn't. It forces him and his team to ask why? 
By making comparisons between articles that were successful and those that came up short, athenahealth was able to gain better insights into the way their customers were searching for, interacting with, and understanding different content. All of a sudden, the team had a framework for how to build out educational articles that would resonate with their customer base.
Measuring Employee Engagement Rates
"One of the consistent complaints that I heard very loudly was that it was too hard to find relevant content," Mullen explains. "Sure, employees could search and find a ton of content, but they'd be going through page three or four until they found what they were looking for."
This was one of the first hurdles that the athenahealth team would have to jump over on their quest for KCS adoption. Knowledge-Centered Service is about solving problems the first time, for a long time. It's predicated on employees being empowered to find content, as well as create it, then attach it to a case for future agents to find useful in the same way.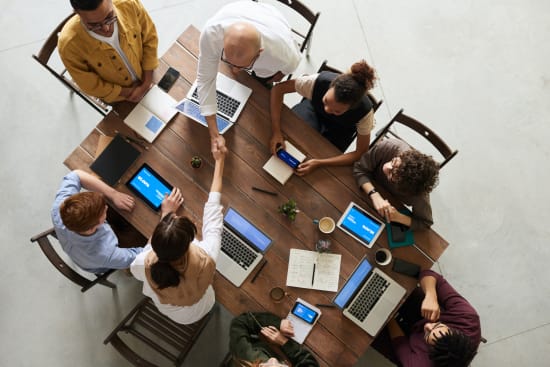 Mullen and his team weren't just concerned with whether or not metrics such as attachment rates were being attained. He knew their support engineers would hit those numbers all day. He wanted to distill the data down to see whether the process behind that activity was effective; that it actually led to a resolution. 
"When someone attaches an article to a case, did they open it first? And if they opened it first, did they have it open for say two minutes or more?" Mullen states. "That's a metric that has been instrumental to drive real behavioral change for the KCS methodology. Tracking the use and engagement of who's opening it and reading it. If you're not opening it and you're not reading it, the entire methodology can collapse."
This was a quick way to see whether the data that they were using to measure the larger success of their KCS implementation, such as their case attachment rate, was providing an accurate picture of what was happening underneath the surface. If they were having success at a more micro level, they knew the correlation to the macro view would be present.
New Hires and the Old Guard
"When we rolled out this KCS process, the more tenured folks said that they already knew certain steps. They didn't need to attach articles," Mullen explains. "But in KCS, one thing that benefits the end user is figuring out how to add in some customer context to make it easier to find. If you have the ability to make integrations and automations, you can make it easy for your internal agents to be interacting with and updating your knowledge."
"In this," he continues. "You give your more tenured employees a reason to just check it and make sure that it's up to snuff, making them almost like an inspector of the content with expertise. We've had some pretty good success with that."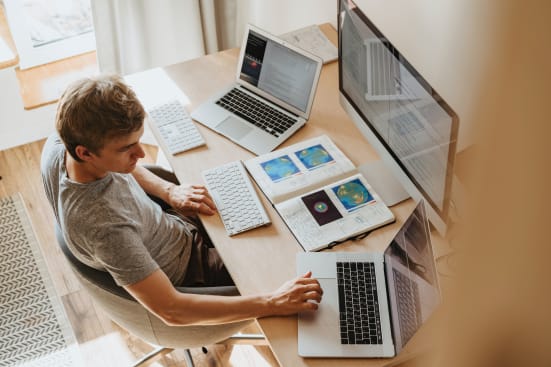 And this success that Mullen mentions hasn't gone unnoticed. It's because of his team's keen focus on the real numbers that they were in a competitive position to handle the COVID-19 storm. With a KCS methodology well-ingrained into their support experience, they were able to pivot in uncertainty while maintaining their same level of service.
For this reason and many more (most of which he has probably found in his spreadsheets and statistical analysis) Adam Mullen and the athenahealth team have been named at the 2020 Coveo Relevance Awards as one of this year's Industry Leaders.
Dig Deeper
If you want to learn more about what athenahealth has accomplished, be sure to check out our in-depth interview with Adam Mullen. And to hear from other Relevance leaders changing the service landscape, be sure to dive into our Relevance 360  session recordings.