Besides the obvious convenience that online shopping affords, most consumers have come to expect a digital experience that caters to their unique requirements when browsing and buying products.
A Shopify report revealed that 75% of consumers prefer brands to personalize messaging, offers and experiences. That same report also identified a decline in customer loyalty due to market fragmentation as a tangible threat to ecommerce.
On average, between 80-85% of convertors will only purchase once. There's a massive opportunity to increase the frequency of purchase. However, that won't happen overnight. And to maximize revenue generation, brands need to pay special attention to VIP customers.
In this blog, we'll discuss how to utilize data to increase and retain your VIP customer base.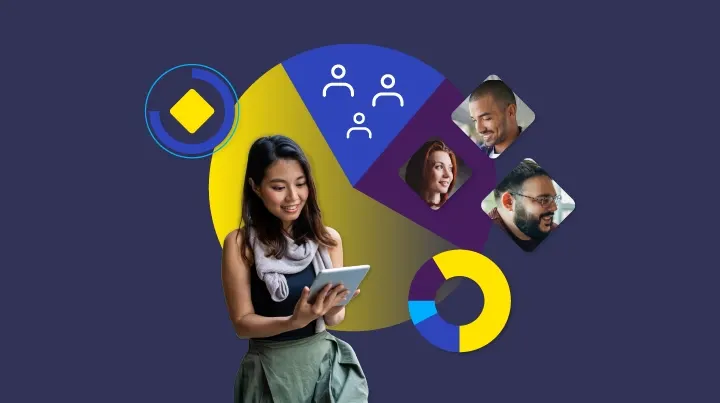 1. Segmentation and Personalization
When visiting ecommerce sites, customer needs can differ based on many factors: demographics, location s, browsing habits, etc. This customer context is what makes segmentation an important aspect of personalization, as grouping customers via certain criteria could increase the effectiveness of marketing strategy threefold.
By separating and specifically targeting VIP customers, you can retain loyalty by surfacing exclusive offers, promoting experiences (such as early access to private sales and events) and bringing relevant or sought-after items to the foreground.
With Coveo-Qubit, visitors can be segmented in real-time, allowing customers to transition between these groupings as their journey progresses. This ensures a seamless and positive interaction with your brand.
2. Using Data To Aid Discovery And Inspiration
The need for instant gratification affects the way we shop; if we lack inspiration or finding the right item takes too long, we're more likely to abandon a brand in favor of a competitor who can offer an efficient and engaging customer experience.
To maximize financial intake, VIP customers should be able to explore your product catalog through different platforms with ease.
By considering customer context (history, preferences, and products they're likely to purchase), you can engage shoppers by recommending items when they'll have the most impact during their on-site journey. Social proof badging provides reassurance about what the customer is placing in their basket by labelling certain products as "popular" or "on-trend."
Suggestive selling powered by machine learning can take advantage of impulse purchases at the checkout.
3. Considerations With Luxury Personalization
VIP customers are incredibly important in luxury industries because their purchasing often requires a lot of research before they click "buy." Because of this, retail strategies that work well in other categories, such as fast fashion, are often rebuffed by this shopper group.
Instead of discounting items (which can hurt your brand in the long run), collecting emails at certain points in the customer journey can be much less intrusive. It also ensures visitors who haven't visited recently receive tailored offers and product recommendations based on their history.
Looking to get the most out of personalization for your luxury brand? Coveo-Qubit can provide your customers with an omni-channel experience that can emulate and enrich your celebrated in-store service.
Both context and relevance are integral in successfully nurturing relationships with VIP customers. Employing personalization techniques to deliver customer loyalty with Coveo-Qubit will increase lifetime value and ensure that both brands and consumers are getting the most out of their on-site journey.
Dig Deeper
Going from site optimization to personalization requires a customer-centric philosophy. Explore the 3-step formula for putting this into practice.
A 3-part journey to personalization at scale
Ebook: The Journey To Advanced Personalization