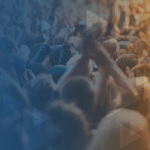 Whether you're still flirting with the idea of attending, or you already have your tickets and are a seasoned Dreamforce veteran, the Salesforce team is planning a great event. And there's a lot of value for service and support leaders! Dreamforce is a big event – with lots going on – so here are five ways service and support leaders can get value from the experience.
Learn best practices and techniques that your team can put to use now, and key strategies that can drive your roadmap for years to come. Among the over 1,500 sessions at Dreamforce are hundreds of sessions dedicated to customer service and support best practices, strategies, and hands-on training, including:
Knowledge-Centered Support (KCS): Unlocking Your Knowledge – Greg Oxton, Executive Director for the Consortium for Service Innovation, will share the dramatic impact KCS has on your bottom line through self-service, and call deflection, all while improving your product and services in the process.
Self-Service Communities: Experience a New Benchmark for Customer Service – Meet Salesforce customers who integrated self-service communities into their support processes, enabling customers to find answers, share their experiences with others, and work together to solve problems.
The Next Generation Contact Center: Isn't a Center At All – From the 1960s until now, the call center industry has changed dramatically. Learn how the next generation contact center will deliver a true enterprise-wide, collaborative environment that supports customers, partners, and employees.
Insider tips: The Dreamforce Agenda Builder is now LIVE! Learn more here, and get a jump start on selecting the sessions you want to attend, as the best sessions fill up fast. Also, many sessions are recorded – so you can watch again or share with the team. NEW! Get the Coveo Session Explorer App for Dreamforce. This powerful tool is already helping attendees plan their DF15 journey. Take a look at Klever's Session PDF that utilized our app to help build a focused guide for their network.
Stay current on trends and innovations – from Salesforce, other Salesforce customers, and technology providers like Coveo. Participate in any of the support-focused sessions, and walk the world's largest Cloud Expo. With industry leaders talking about game-changing solutions, and technology partners helping solve day-to-day obstacles with revolutionary applications, you will return with new ideas that will help transform your customer service organization.
Build your network and trade best practices. Networking – both in person and online – is a great way to get value from Dreamforce. And for support leaders, it's already begun.
If you haven't already, reach out and start making plans to meet now. With 150,000 or more great minds in the same or similar market, you are bound to pick up an idea or two. To get you started, try these networking options:
Become part of a Salesforce Success Community:
Dreamforce for Service and Support: the Chatter group for service and support professionals attending Dreamforce. Network with your peers and learn what customer service leaders like you are doing to make the most out of their Dreamforce experience. There are already KCS practitioners making plans to meet.
All Dreamforce: THE place to get everything you need to know about DF15 on all topics.
Twitter certainly becomes handier during a conference of this scale. Assuming you are already following @Salesforce, @ServiceCloud and @Dreamforce along with CEO Mark @Benioff and the Dreamforce Social Marketing lead @MarissaLK85. But we suggest you also:
Add in some of the thought leaders in the customer service space:
@MikeGerholdt | @MarshaCollier | @petercoffee | @RoyAtkinson | @AlHopper_
Get your hashtag house in order:
#RoadToDF15 | #DF15 | #custserv | #customerservice | #custexp
ROI. There are so many new opportunities to excite any support leader, but the folks at Salesforce understand it may take some numbers to convince you of the value.
Salesforce has produced a handy tool to help you quantify the ROI of your trip, and according to it, past customer service and support attendees have seen a lot of value. Visit the Why Attend page, and calculate the ROI specifically for service and support professionals.
Fun. There's no denying it, it's a party. Where else could you hear the Foo Fighters, talk startups with Jessica Alba, and get a chance to meet Goldie Hawn? Here are a few best practices that Dreamforce veterans have shared.
Places to stay (pdf) – Dreamforce's official hotel list, but consider AirBNB at this point.
Don't miss parties – Our friends at APTTUS will keep you in the know.
Exclusive kick off! – Join Cloud Sherpas, Informatica, DEG & Coveo at Novela to start.
And, while you're there – when you need to get away from the fray: Join Coveo in Appirio Connect.
Coveo will be there – and we'd love to show you how you can improve your customer self-service success by 30% and improve case resolution time by 25% with intelligent search. Will you be there? Schedule time to meet with one of our search experts.
Have you been to Dreamforce before? What was best about Dreamforce for you? What would you recommend to your peers? Leave a reply below.