One of our core missions at Coveo is to make it as easy as possible for customers leveraging our platform to connect to, and index their content. We offer a large library of secure enterprise-grade connectors that can be configured in a matter of minutes. Over the past few years, we've also added options for creating custom connectors using our Push API or, more recently, or Generic Rest Connector.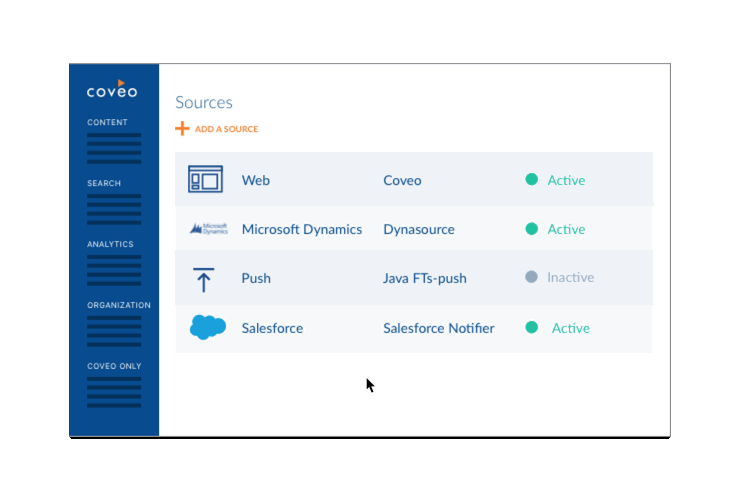 Today, we are excited to make prototyping a connector with Coveo even easier by introducing our integration with Zapier. This new integration enables anyone to build prototypes, test Coveo in new ways, or build proof of concept projects.
Zapier is a powerful web tool best described as "easy automation for busy people". Coveo makes use of Zapier across the organization, from the marketing department to our professional services team. Our connection with Zapier now lets you start to explore how Coveo can help new areas of your business by pushing more content to the index to create that truly unified layer of interactions, and serve more customer experiences, with little to no coding.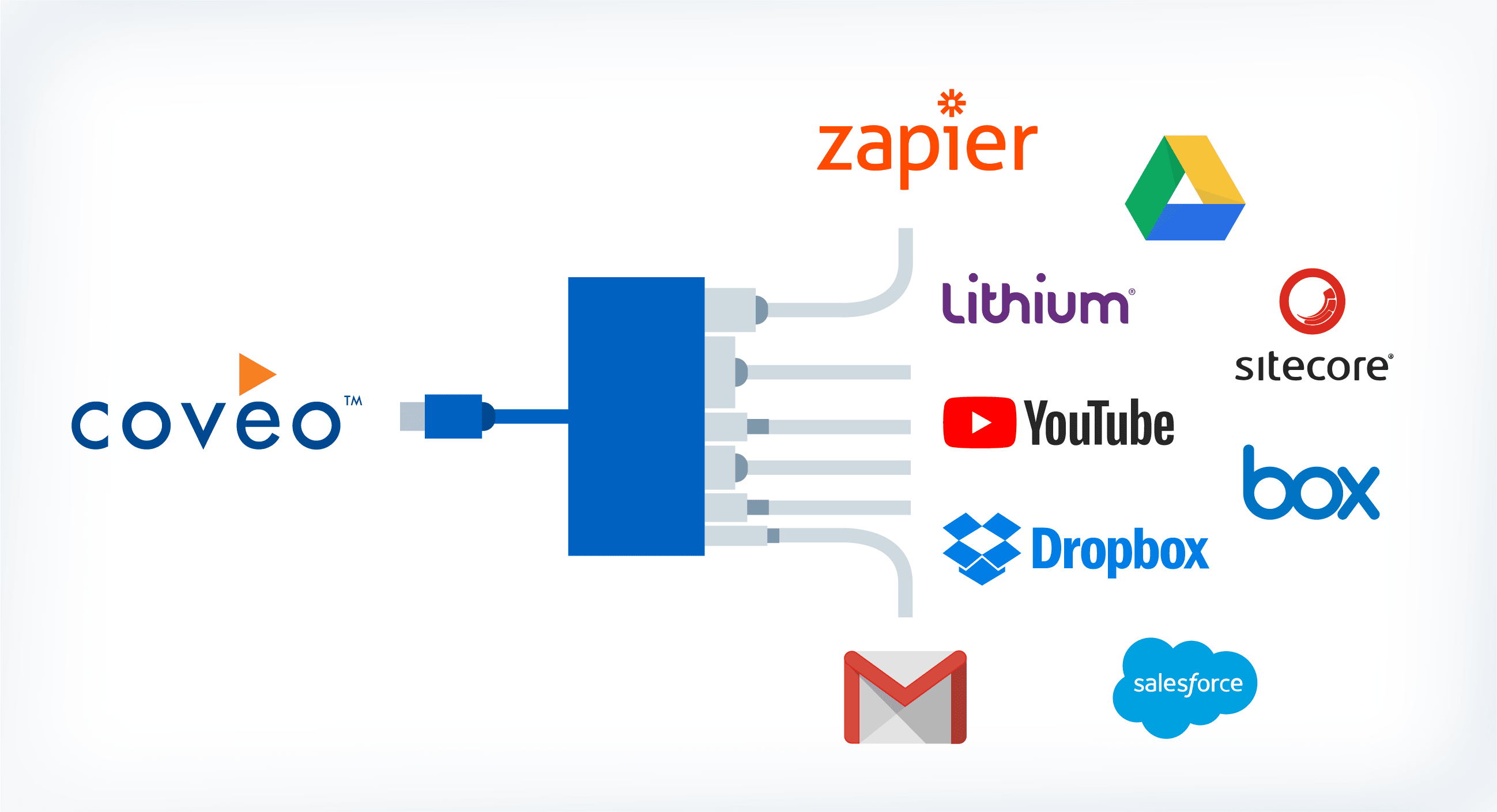 Zapier offers a library of more than 1000+ apps that you can start using for prototyping with virtually no development work. Building workflows within Zapier can be done with a few simple clicks and is used worldwide by many leading organizations, such as BuzzFeed, Spotify, and Adobe.  

This new connectivity option enables rapid prototyping and proof of concept work with new content sources and apps not already included in the Coveo library of connectors. It allows you to use the full Push API without the need for development efforts.
We cannot wait to see what kind of solutions you will bring to life using the Coveo-Zapier integration to other parts of your organization, without needing to bring in the development team.

Try using Zapier today to add new content sources and see what additional value you can provide to your users. For deeper dive into the integration, take a peek at the latest from our technical blog.