Two months ago, I celebrated my fifth year of employment at Coveo. Even though it's a great milestone, I'm even prouder of another anniversary—a few weeks ago, nine colleagues and I celebrated the first anniversary of the Inclusion Committee at Coveo.
"Inclusion" has been listed as one of Coveo's core values for some time now. But last year, shortly after George Floyd's death and the ensuing outrage, we decided to formally create a committee. As an organization, the importance of seeking out proper resources and speakers on matters pertaining to diversity and inclusion (D&I) became that much more apparent.
As a global enterprise based in Quebec, inclusion is pretty second nature to us. After all, we speak in at least two languages, and have amazing colleagues that span the globe of various ethnicities, sexual orientations, religions, age, nationality, and even education. Our belief is that inclusion fosters growth, belonging, and opportunity. New perspectives spark creativity. 
While this statement may look good on paper, investing the necessary time, resources, and money is more complex. 
Meet Our Inclusion Committee Members
As the committee leader, I have the privilege of working with some awesome individuals that come from diverse  backgrounds. To be clear, even though I'm the one writing this blog, I want to highlight that without the help of the amazing current and former members of the committee nothing would have been possible. 
So before going any further, let me introduce you to our Inclusion Committee:
Karl Blot,
Sr Manager HR Systems & Shared Services – Quebec
Monideepa Das, Technical Writer – Montreal
Christine Egli, Strategic CSM – Austin
(former)
Lisa Grayston,
Product director
London
Charles Marois,
Senior software developer
Montreal 
Bruno Marques,
Software Developer
Quebec
(Former)
Sheila Morin, Chief Marketing Officer
Montreal 
Philippe To, Learning and Development Specialist – Montreal
(former)
Jazz Bhath, Onboarding Specialist – Montreal (former) 
Raoul Flaminzeanu, Director UX, R&D, Montreal (former)
Now, you might be asking yourself what's our mission? And, what have we accomplished in the last year? 
Let's start with our mission statement.
We believe that any chance to cultivate diversity, equity, and inclusion is an opportunity for growth. Our position gives us a platform to support systemic change on a public level. As Coveo's central group for all things Diversity and Inclusion, our mission is two-fold:​
Within the organization, we foster a diverse and inclusive culture, by identifying and addressing unconscious biases and cultivating belonging. We also advocate on how we can cultivate a diverse workplace. This is accomplished via educative practices and efforts across management.​
In our local communities, we support and partner with organizations that focus on underrepresented communities such as LGBTQ/2S, BIPOC, and other underrepresented groups. We thrive by promoting inclusion, creating learning and development opportunities to celebrate our diverse society. ​
To us, this is not a project nor an assignment, but rather a lifelong commitment to building a culture where respect is paramount and every social and cultural identity is recognized. And to achieve our goals we focus on three guiding principles
Education​
Educate our workforce on the topic of inclusion via training and learning resources.​
Promote inclusion, equality, and non-biases as one of Coveo's four core values.​
Inform employees about how they can engage in the inclusion community debate of their choice.​
Reviewing internal and Recruitment Processes​
Develop a broad sourcing pipeline to make recruitment as diverse as possible.​
Scope and govern our efforts to maintain a just position towards all key diversity or discrimination debates.​
Report to management around the progress of our work, as well as any issue requiring attention around inclusion challenges. ​
Community Partnerships​
Encourage diversity across underrepresented groups. ​
Sponsor, contribute and support organizations that promote inclusion and tech education ​
12 Months of Meaningful Action
When we first joined the committee, some were concerned it was going to be all words and no action. So I was thrilled that, within our first month, we had put in place the idea of having guest speakers present on inclusion.
That was the start and over the year we have picked up momentum. Here's just a sampling of what we have done in the last 12 months: 
Held 2 Lunch & Learn webinars on Diversity in Business and Unconscious Biases and Interrupting Them & Allyship in the Workplace, led by Maya Toussaint, a diversity, inclusion, and belonging champion.
Held a Lunch & Learn webinar on Why LGBTQIA+ Inclusion is Relevant, led by Ricardo Assemat, a diversity and inclusion specialist.
To honor International Women's Day, we developed a capsule showcasing women in roles throughout Coveo. Some of the speakers included Alexandra Rioux, product manager in research and development; Elaine Cobb, senior vice president of customer success at Coveo; Audrey Patenaude, vice president of marketing; and Anne Theirault, vice president of legal affairs. 
Gave four educational presentations at the monthly corporate Town Halls.
Donated 50+ computers to different organizations (United Ways/Centraide, Pour 3 Points, Maison des Jeunes Côte-des-Neige, Girlstart, Interligne) to promote and demystify technology, support dropout prevention programs, social reinsertion, support of new immigrants, and much more.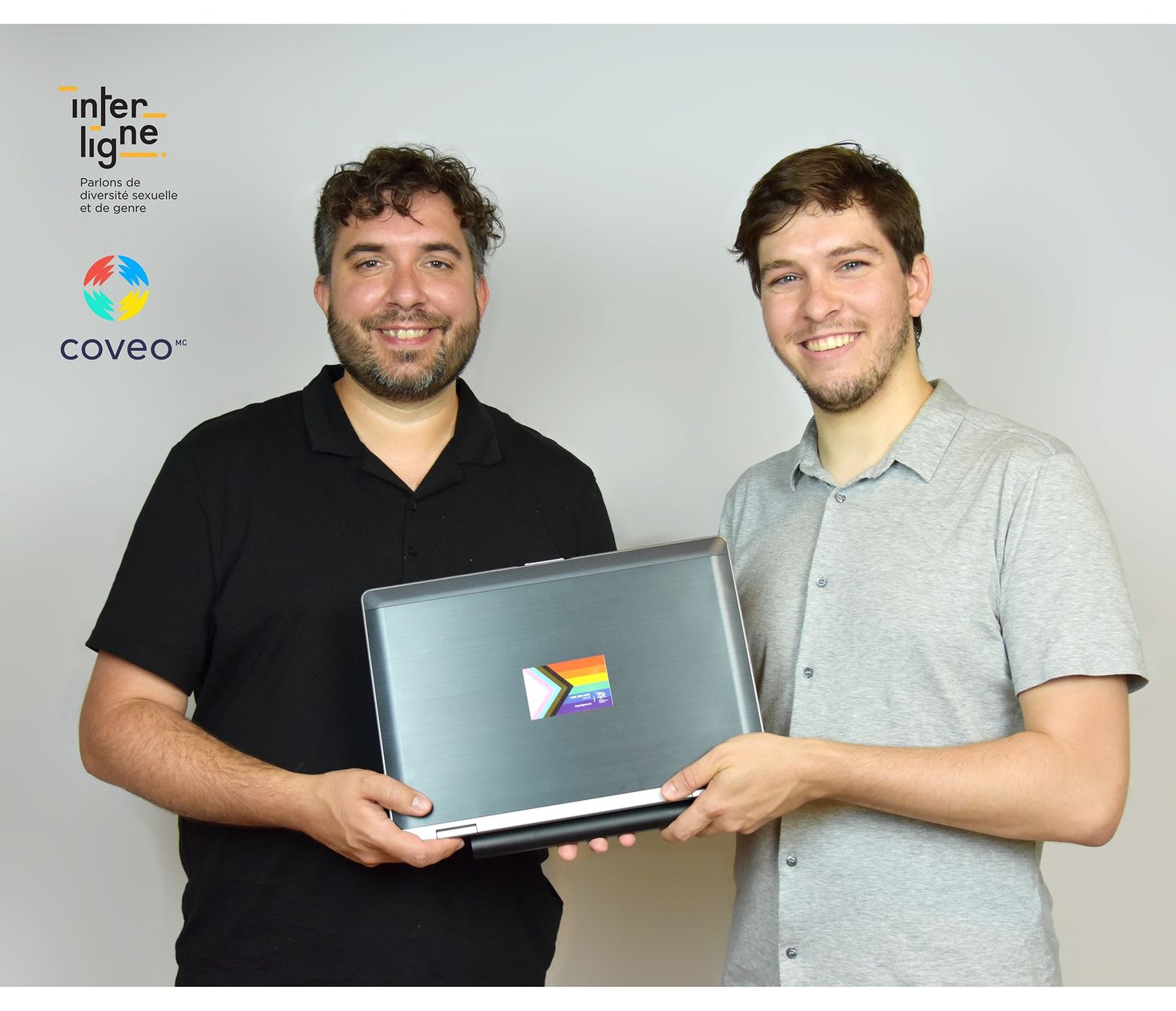 Published Internal blog touching different D&I aspects. 
Created #inclusion & #womenintech Slack channels, where we shared articles, books and movies that educate on inclusion and diversity.
Participated on a panel at the Humanizing Healthcare conference by Dialogue. 
Participated on a panel at the Designing for Accessibility and Inclusion webinar of Salesforce. 
Now let's talk about the future, because let's face it, we're just getting started! A few months ago, Coveo  announced that we were kick-starting an Environmental, Social, & Governance (ESG) program. 

ESG sets out an operational framework that a company's customers, clients, partners, or others can use to decide if they want to make an investment—of time, of money, or in any way, shape, or form. Our Inclusion Committee has a key role in this big and exciting transformation, and our roadmap includes:  
By year's end, we'll hold an educational Lunch & Learn with an Indigenous speaker. 
Work in partnership with the talent acquisition team to build a more diverse organization. 
Collect and share baseline data regarding our current workforce diversity.
Sponsor some inclusion initiatives in our communities.
Investigate how we can influence diversity at the source by influencing different groups to join tech careers (such as women, LGBTQ, and people on the autism spectrum).
Plan, Design, Build, & Maintain
There's a long road ahead of us, but we're excited to keep moving forward with our D&I work. Much like developing computer software, we're well aware that the process is iterative: it'll take continuous effort and awareness to hold ourselves accountable to the standards we've set. 
But judging from the everyday experiences I hear from colleagues and the camaraderie I experience on a daily basis, anecdotal though it might be, I feel confident that we're building a future to look forward to.