Ever since the debut of Salesforce Portals (re-architected and renamed "Communities" in the Summer '13 release, and "Experience Cloud" in September of 2020), Salesforce Experience Cloud has grown in popularity and capability. As organizations look to provide ever-smarter and more engaging self-serve resources to their customers, partners, and employees, digital experiences have gained greater prominence among the Salesforce Clouds.
But building a really great Salesforce digital experience historically required some significant technical chops, as the only options were to use frameworks like VisualForce and Apex code. So very dynamic communities were only possible for organizations with a technical staff that knew how to use these frameworks, or those with the resources to hire a systems integrator.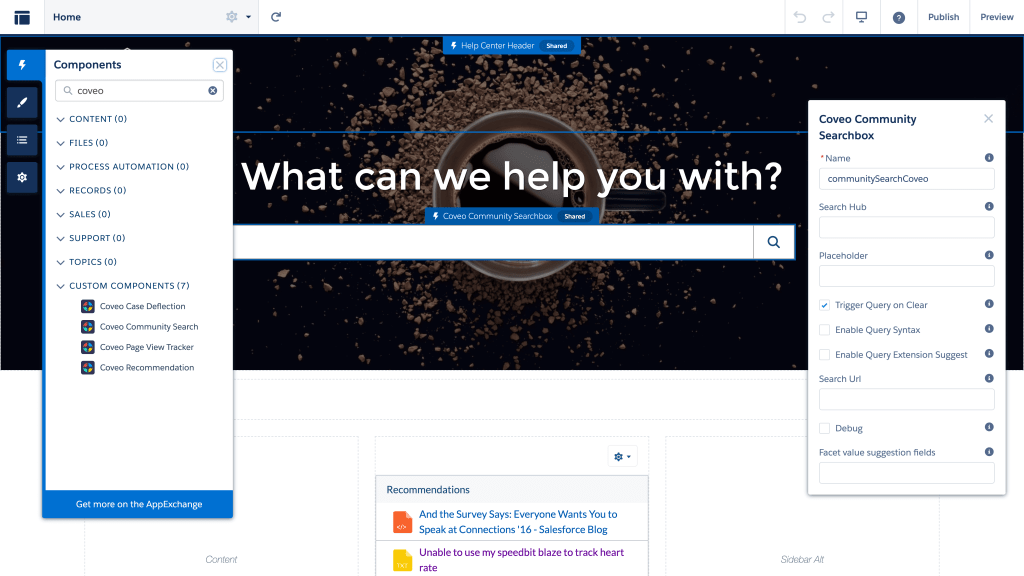 Modular Framework for Dynamic Community Building
Over the years, Salesforce worked hard to make it easier to build a community in a more point-and-click, WYSIWYG way, with offerings like Site Studio and site.com. These were solid tools – and helpful for many – but the majority of folks that wanted a really sophisticated Community usually still went the VisualForce route.
In May 2015, Salesforce announced Lightning Community Builder, a completely new framework for building Communities. And it has been a game-changer.
With Lightning Community Builder, Salesforce didn't simply try to make community layouts easier to edit; they built a whole new, "componentized" framework. Each of these components provides a unique set of capabilities, and admins can simply drag and drop components onto their pages to deliver those capabilities to members precisely how and where they want them.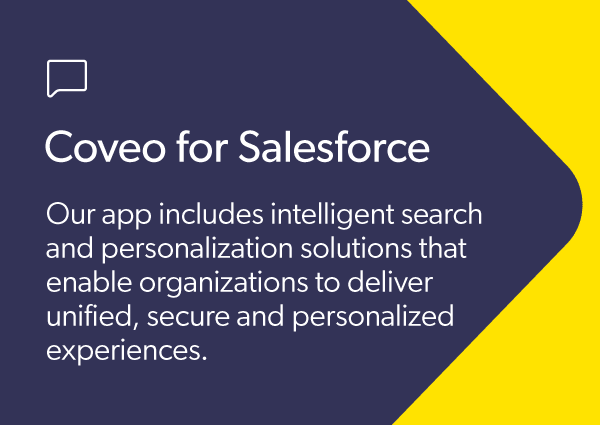 Third Party Marketplace Sprang Up
Even cooler, Salesforce architected Lightning so third-parties could build new components. And with the launch of the AppExchange for Components, Salesforce created a marketplace for third-party components that gives community managers fast access to a whole bunch of cool capabilities they can easily integrate without help from their IT department or SI.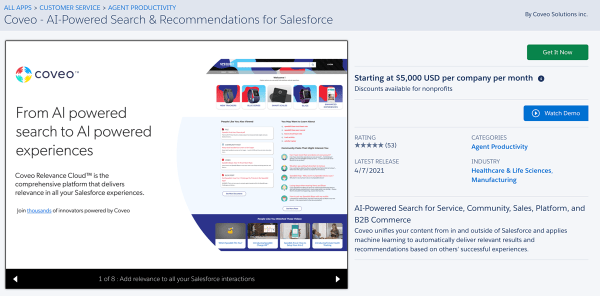 When we first heard about Salesforce Lightning Community Builder here at Coveo, we were pretty intrigued. Coveo has been a Salesforce technology partner for years now; our Coveo for Salesforce apps include intelligent search and personalization solutions that enable organizations to deliver unified, secure and personalized experiences across virtually any enterprise system, source, or cloud application… all from their Salesforce UI.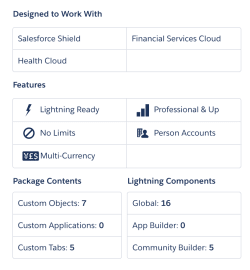 (Basically, we turn Salesforce into your single "window" to enterprise content. Note to any folks out there wanting to implement Salesforce but not sure they want to deal with migrating all that legacy data: with Coveo you don't have to. Just keep it where it is and index it!)
Ebook
See how Boomi created a game-changing self-service experience by adding Coveo to their Salesforce community
AI-Powered Search for Salesforce
Beyond just search, Coveo for Salesforce recommends helpful content to users (community members, support analysts, etc.) based upon their unique context or case-at-hand. Plus, it provides the usage analytics that admins need to understand what articles, docs, and videos are actually driving self-service on the community and case resolution in the contact center.
Fast-forward to today. Coveo makes AI-powered search and recommendations available for every company running their customer service and community activities on the Salesforce platform. There's no system too complex and no budget too small, whatever your needs, Coveo has a solution for you.