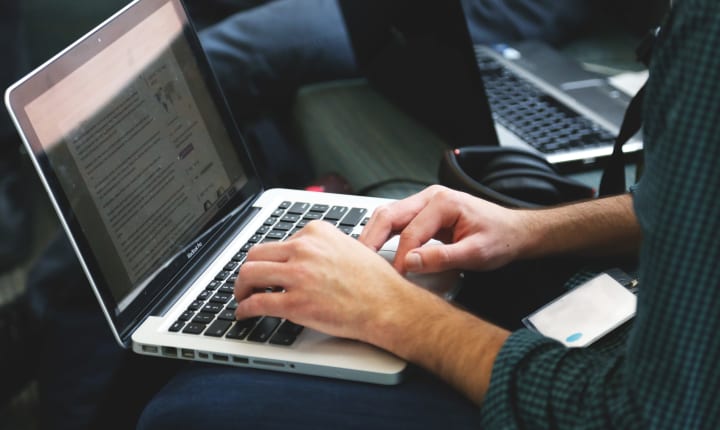 What is Website Personalization in 2019?
Website personalization is a process of tailoring content and interactions to the individual needs of every visitor, typically using artificial intelligence to do so on a mass scale. Consumer expectations for website personalization have risen considerably, according a recent survey.
Not too long ago, website personalization was not expected, and "personalized" marketing was the ability to insert the recipient's first name into the greeting of an email. This was before the information overload that consumers experience today. In 2005, Americans saw more than 3,000 branded messages per day; today, that number can go as high as 10,000.
In this new age, personalization, in advertising and products, is the solution to cut through the noise. Personalized messages now represent a form of empowerment; according to a 2008 study, consumers feel a sense of control when interacting with customized advertising. Consumers feel that with personalized content, their voice determines what they see.
AI, Machine Learning and Personalization
In the past, personalization required manual input of rules-based software. As your audience grew, so did your personalization efforts, or worse, these efforts did not grow and your rules just become more inaccurate.
Now, with the power of machine learning and artificial intelligence, hyper-personalization of digital experiences is possible. Every experience can become uniquely tailored to every individual website visitor's exact context and intent – without having to increase the investment in resources and time as your website grows.
Machine learning and artificial intelligence will not only understand the needs of your visitors based on its analysis of their behavior and comparison to other visitors in similar contexts, it will also refine its understanding as your audience grows. A million experiences for a million website visitors is possible – and companies are already embracing it. This is personalization happening at every interaction, in every moment. It's now possible with machine learning and artificial intelligence.
Why It's Time to Invest in Real-Time Web Personalization
Emerging technology is opening up new avenues and platforms for personalization. In-home products that rely on voice, such as Alexa and Google Home, are built on a value proposition of how well they can personalize. Geofences, Internet of Things sensors, and beacons are opening up how to personalize a person's digital interactions as they walk through physical space.
These new personalized products with big data and analytics are also giving marketers visibility into what happens after the sale. Does the customer use the product? What kinds of messages would nurture them into using additional products? With this level of insight, marketers of these products will deliver an unprecedented level of personalization.
In addition, new technology and marketing initiatives, such as account-based marketing, enable highly targeted messages from your emails or other touch points to prospects, whose next step is to research your company online. According to Acquity Group, about 84 percent of prospects check businesses websites for information in their research process. When the content and search results are generic, the website just doesn't resonate and the lack of website content personalization is disorienting.
In short: customers' patience for non-personalized experiences is only getting shorter. Marketing managers with a one-size-fits-all website are going to fall behind.
How to Personalize Website Content – and Convert
What happens when customers don't find the information they need on your website? The research shows they are frustrated. Customers can persist through a little frustration for a great product, right? Overwhelmingly, the answer is no.
When visitors can't find the answers they need on your website, it takes two clicks to navigate away from the site and go to their favorite search engine. Information is just too easy to find on search engines to spend time on a website with a poor search experience. Overcoming the challenges with website personalization requires setting search as the foundation of your personalization strategy, and building a search-driven user experience. Below is a list of some basic principles, but for a more in-depth understanding, download the whitepaper "The Ultimate Guide to Site Search User Experience."
So how do you personalize your website?
Understand your content gaps.

Do you know the questions that your website does not answer? The effect of "no results" on exit rates is real; it's one of the reasons why administrators need to log into their analytics dashboard regularly and immediately navigate over to see their content gaps, which also include the queries that return results with low click-through rates.

Take the user's context into account

. When vendors have multiple product options, it's crucial that the search results don't just do a simple keyword match and pull results from every product to answer a simple 'how-to' style query. In order for it to be relevant to prospects, it has to also take into account their online behavior patterns.

Connect your search to the existing marketing personalization initiatives.

Marketing leaders are making huge bounds with how to completely personalize every step of the website journey. When users get to the search box, the results page should follow those same rules by personalizing search results by role. The deep integration of

Coveo

™

for Sitecore

helps advanced marketers capitalize on complete personalization of the digital experience.

Learn from your users.

Anyone who has worked in user experience (or really anything involving other people) knows that users don't always follow expectations. Their search behavior follows that rule as well. This is why website search results should be

automatically

personalized, or use

machine learning

on the usage data to deliver the most relevant results. Setting up complex rules and doing this manually is resource-intensive and time-consuming.

Suggest what they need. Going hand-in-hand with users not always following the expected path, users are not always going to know what they don't know. Provide suggestions for what they need to see or related content with proactive suggestions to deliver true website content personalization.
The bar for customer expectations gets higher and higher – and marketers and website administrators need to deliver. Personalized customer experiences are worth the return in customer retention rates, conversion rates and more.