Machine learning turns the concept of the workplace intranet on its head. Instead of frustrating trips around different data stores, employees can ask an interesting question and get a relevant answer. It combines the best of both worlds – people and data – to make finding relevant information easy and efficient for employees.
Machine learning uses queries and associated interactions – such as clicked results – to learn more about what will best answer a question, giving the next searcher even better results. This frees up time for employees so they can focus on tasks – not digging around moldy files.
Five experts tell us how machine learning can make intranet the superstar of the company by helping employees find the most relevant up-to-date information that they need to do their jobs.
Machine Learning Removes Barriers to Finding Information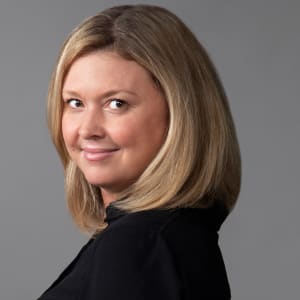 I read a stat recently that said employees spend almost 20 percent of their workweek trying to hunt down internal information. If that 20 percent is spent bouncing around different sites/tools/files, just trying to find information that's relevant, you're looking at a considerable amount of lost time and an unhappy employee.
When I think about machine learning in the workplace, I instantly think of a company intranet with search powered by AI. Imagine how efficient an employee can be when there's no barrier to finding information and helpful resources. With a fully optimized search experience, the employee gets search results pulled from multiple places, and inevitably, they find what they're looking for and maybe even discover information they hadn't considered.
And there's gold in the data that shows what your employees search for every day. You get clues as to what's on their minds. Digital teams get the chance to enhance internal sites based on search terms. Content teams can write about topics of interest to employees. Pure gold.
If you think about it, now, more than ever, a robust company intranet is important. The pandemic has driven thousands upon thousands of workers from office spaces into home "offices". No longer can employees walk over to a colleague's desk for help or print out a valuable and frequently consulted resource—an employee's computer has become the center of their life. 
This is where an intranet comes in because it suddenly has the power to become the hub for your company—the centralized location where employees can find information and easily jump off to other tools/resources. The smarter your intranet, the smarter (and happier) your employee.
Anna Victoria Dorbyk is the global director of channels at Manulife, where she develops content and manages digital channels. She actively seeks out compelling stories, works with talented writers, manages the editorial schedule for all global content, and uses data to strategize enhancements to Manulife's intranet and digital signage.
Learn more about how Manulife used ML to enhance the employee experience
Read: Manulife Helps Employees Find Knowledge Faster
Machine Learning Makes the Most of People + Data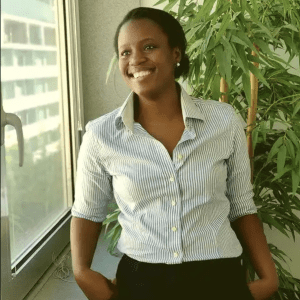 AI and machine learning are set to revolutionize the workplace, because they make the most of the two most powerful business resources: people and data. Imagine having an assistant to help you remember the tasks you keep forgetting, getting help to create your career development plan, or selecting the career path that fits your desires and needs. These are exactly the types of solutions we are now seeing pop up through digital workplace solutions.
The pandemic actually sped up the digital transformation for most companies, and it is creating a need for increased connectivity and more immersive solutions that allow employees to stay involved with the company and their day-to-day goals.
Sharing goals, schedules, documents, meeting times and progress are common needs for most organizations. The biggest challenge will be to create solutions that are flexible enough to cater to those different organizational needs and also have a high impact on individual employee routines.
Cady Bocum is a co-founder at GBSN Research, a data analytics firm that helps companies and individuals manage reputational risk.
Machine Learning a Must Have for Employee Engagement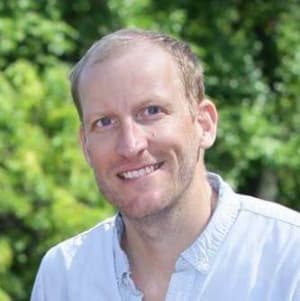 With the move to remote workforces, it is more necessary than ever to provide a toolset that allows employees to conduct their jobs in the most efficient way. When employees log into digital workplaces, they want to find the latest news for their geographic locations, their immediate teams, their projects, and updates from people they are connected to.
Employees spend more than 25 percent of their time collating information.
While search sounds simple, there is a technique to the act of searching and not everyone is capable of finding the same answer despite having the same resources at hand.
This makes relevance platforms that use machine learning to provide and propose applicable content a must have, not a nice to have.
Machine learning and intelligent relevance platforms can learn from the experienced or talented searches to benefit the entire workforce. Machine learning helps level the playing field for all, and therefore results in happier and more efficient employees.
Coming from a support and service background, I firmly believe in giving maximum information while taking minimum effort. I want to find what I want in two or three clicks at the most. That can only be achieved if you have machine learning to learn trends in content relationships and user behavior, leading to proactive recommendations for content, training and contacts.
Alistair Field is a customer success architect at Coveo.
Machine Learning Overcomes Search Issues in Unstructured Assets
We are using Coveo for our internal Asset Library in Salesforce. It's a custom table used to house a collection of reusable assets that our dev teams have built over the years. The idea is to reuse what we've already built or delivered.
We've found that the standard Salesforce search is not very good when you have thousands of assets with little structure. The fact that it has little structure is a legacy issue. It's difficult to find the same article if you search for it 6 months later but don't remember the exact keywords used. Spending time trying to find something you know exists but just can't seem to find gets very frustrating.
The power of Coveo AI and machine learning (ML) can help alleviate these struggles. Since the Asset Library is searched quite a bit (sufficient data set for ML to work), there is a very good opportunity to let ML help both employees and our customers by being able to find relevant assets, quickly and efficiently.
We can also leverage things such as dynamic faceting to help drive the discovery of the asset being searched for. We've created several custom fields and mappings to help put more structure around the asset, which in turn facilitates being able to have more relevant facets.
Neil Wixsom is the Coveo SME at Appirio.
Data-Driven Intranet Makes Employees More Efficient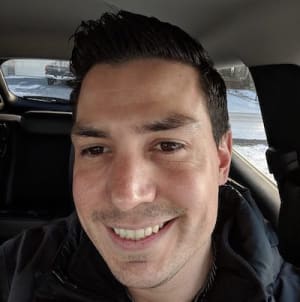 With machine learning, the intranet will no longer be regarded to have outdated content that's not relevant and fresh. We used to be in a constant dilemma over how to feed our intranet with new materials. Failing to update its content regularly, my employees not only got inaccurate information but lost their trust in the data the intranet was giving as well. Instead of the intranet feeding up information to make them productive in doing their jobs, the complete opposite happened—pulling down their effectiveness. Then drastically, the intranet usage dropped off making it irrelevant to use.
But all of these vanished the moment we introduced machine learning to our intranet. With the AI-powered chatbots deployed, getting accurate and fresh content was made possible. With it, my employees are spoon-fed with actionable insights that enable them to do their jobs effectively. 
When you give your employees access to up-to-date and critical information, they'll be empowered and will know their impact on the business' bottom line. With it, they become engaged and more effective in doing their jobs. 
Israel Gaudette is the founder of Link Tracker Pro, one of Canada's fastest-growing SaaS companies.
Dig Deeper
Learn more about how Dell and Manulife applied machine learning to their intranets to improve the employee experience:
Read: Dell's Intranet ESAT Score Climbed 37 Points in 12 Months
Read: Manulife Helps Employees Find Knowledge Faster with 70% Driven by AI