I'm renovating a 1902 house – a fine American foursquare – and simultaneously updating and restoring it. Yeah, you read that right. I took out the dangerous clawfoot tubs and added showers with rain heads. I put in antique lighting, vintage cabinet handles, and modern faucets. Heck, I had to add an actual kitchen in place of a renovated butlers pantry. It's been interesting and exhausting. 
I cannot tell you how much time I've spent online looking for supplies, mainly because I haven't counted the hours and days and weeks – the sleepless nights as I tried to find what I needed to keep construction going. (It took two years to start the project, and I was NOT going to let it come to a halt because I couldn't find the right door knob.)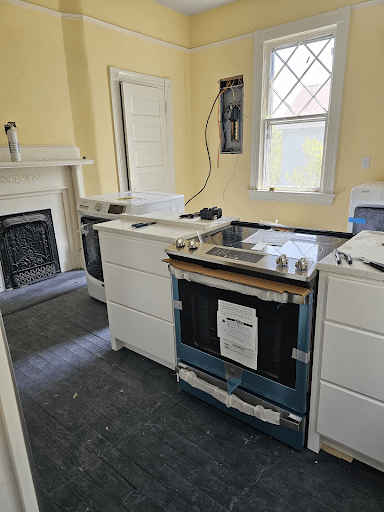 I worked with a rep at a major online retailer because I figured if I was spending $40,000, I might qualify for a discount. And I did, but I often had to call my rep to ask her to find what I needed because searching on the site would return thousands of results and would change in ways that seemed random. Facets kind of worked, but I simply couldn't find much of what I needed. 
My rep hand curated items she thought I might like and added them to my cart for me to look at, because this site does not have a recommendation engine. No matter how much I buy, it won't show me what else I might want to buy. And I couldn't find it on my own.
So I spent countless hours scouring the web for what I needed at a price I was willing to pay. You probably won't believe this, but I sometimes made it all the way to page 7 of Google search results.
If I had found a website with good search and quality recommendations, I absolutely would have paid more for what I needed. It would have saved me money by saving me time. 
What Are Business-Based Recommendations?
Online retailers absolutely can engender loyalty in customers and boost profits by using recommendations, which you can read about in our ebook, The Recommendation Periodic Table, where we break down the essential recommendation elements of an ecommerce website.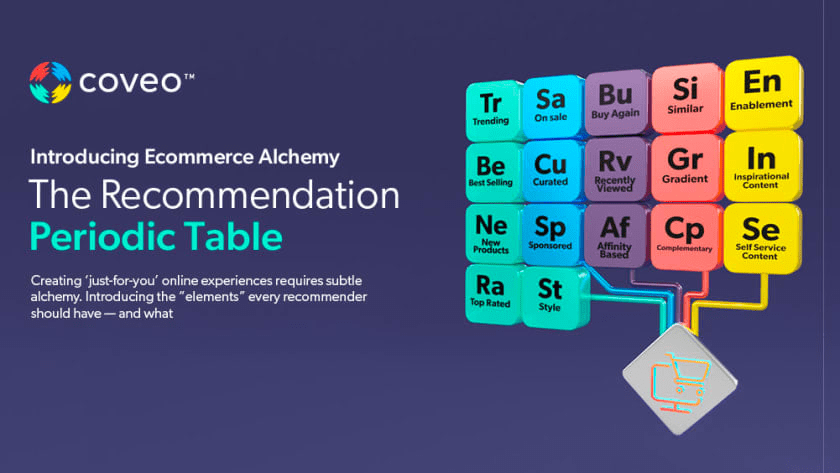 Learn all 17 recommendation elements
The Recommendation Periodic Table
But I want to focus on business based recommendations – meaning those that suggest products based on your business priorities, i.e. generating profit, clearing aging inventory, and maintaining supplier relationships. 
Business based recommendations probably don't immediately match our idea of recommendations, which tend to be driven by reviews, what other people are buying, or other social proofs. But On Sale, Curated, and Sponsored Products are all ways to show shoppers what you want them to buy.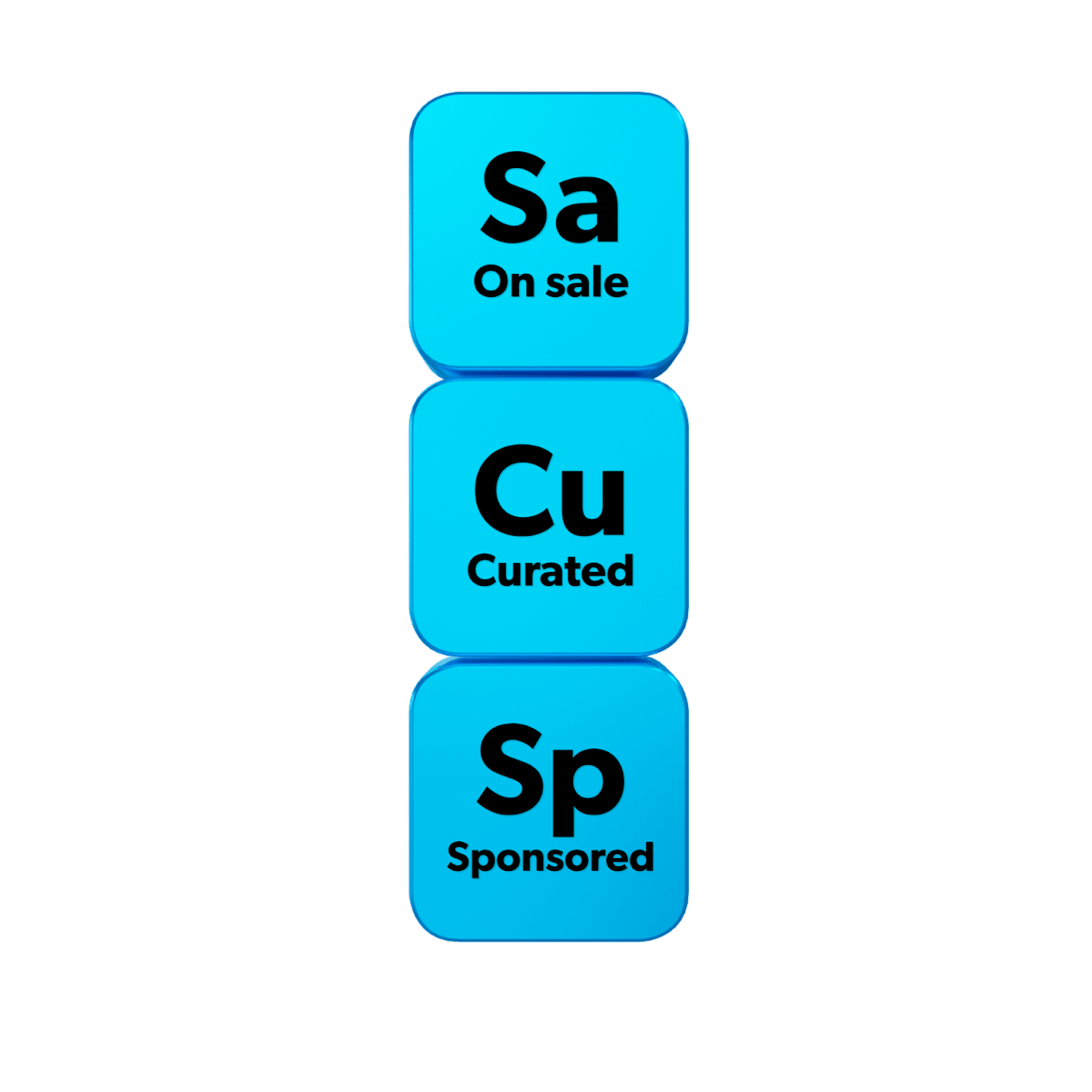 On-Sale Recommendations 
It's obvious that on sale product recommendations focus on price, since shoppers who are price sensitive find discounts attractive. What's less so is that retailers should be strategic about what they put on sale because discounts have impacts on profitability.

Excess inventory and overstock are great reasons to push products on-sale. 
For example, leaning on discounted rates to boost conversions will likely decrease average order value. As a discounted product becomes popular, you may be doubling down on losing money.
Think twice about putting sale items on your homepage, as it encourages shoppers to look only for sales. On the other hand, when they see sale items on the checkout page, shoppers may add them to their cart — along with whatever full-priced items they're buying.
Curated Recommendations
Curated products help create strong emotional connections with customers. (Ask me how I know!) Curated product recommendations can tap into a merchant's unique understanding of its customers' lifestyles to cultivate loyalty and increase sales.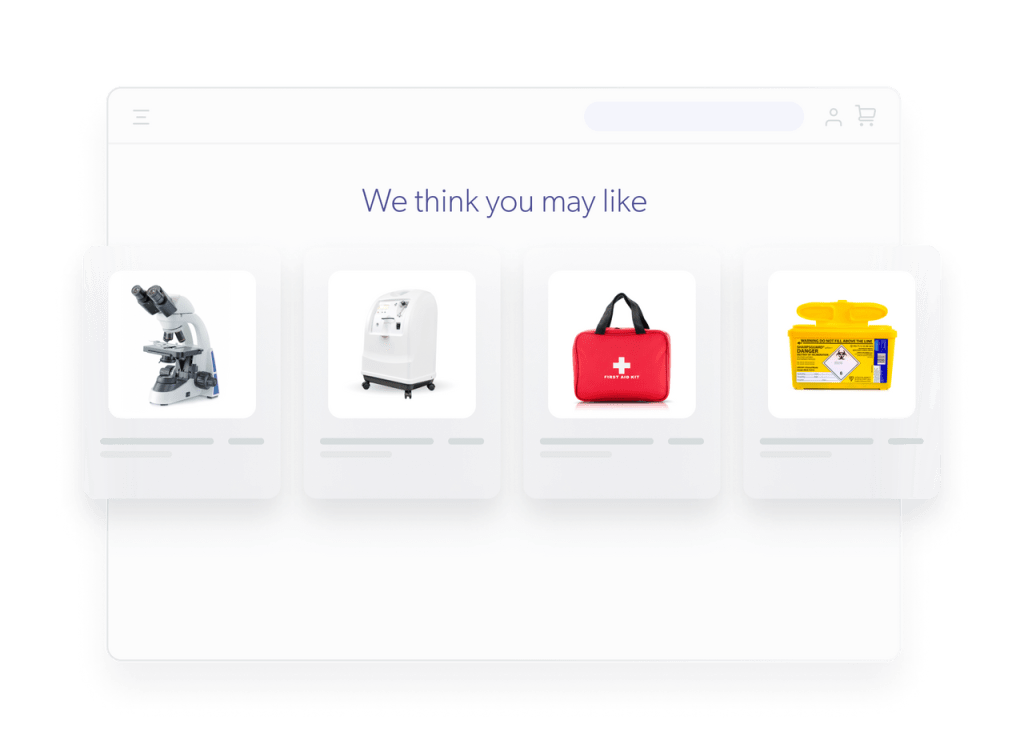 And unlike my helpful and very overworked major retailer rep, curated products should be automated – and based on what you know about your customers. Inspire shoppers by adding curated recommendations on your homepage, so customers see them as soon as they land on your site. 
Sponsored Products
Over the past few years, "Sponsored products" recommendations have replaced some organic suggestions. These discrete recommendations strengthen your relationship with suppliers while showing products shoppers actually need – through favoring one brand over another (usually for contractual reasons).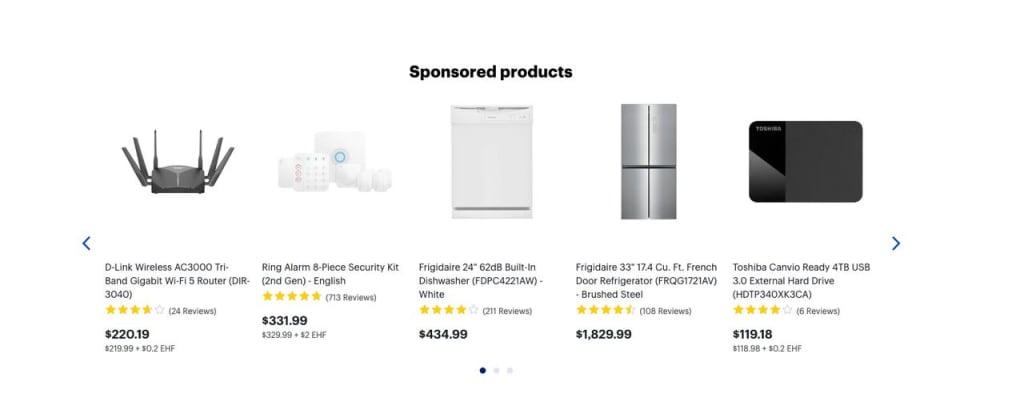 The important thing to remember about all of these recommendations is that they are most effective when they are based on hyper-personalization. Which we get into more in our second book in the Alchemy series: Turning Traffic Into Gold.
Recommendations Are Personal
Machine learning and AI can help ecommerce sites deliver shopper friendly experiences with hyper-personalization, and they need to do so profitably. 
Personalization is knowing who someone is when then they get to your site. Hyper-personalization, or 1:1 personalization, is knowing what they want when they get there. This is exactly the opposite of my experience during renovation – when the retailer knew everything about me (including what I was having for dinner most days) but still couldn't show me what I needed.
Hyper-personalization can help you promote your most profitable items to a receptive buyer, and demote or even de-list underperforming products. This is a win-win situation. The shopper finds what they need and the site presents profitable products. Ideally, place your most profitable where shoppers pay the most attention — typically near the top of the page results. 
Central to this strategy is knowing what your most profitable items are.

Profitability takes into account the total cost of goods sold, which means understanding what products are returned frequently, products that move only on sale, shipping cost, and in-store inventory.
An AI-powered relevance platform such as Coveo can automatically prioritize products that have higher margins, cost less to ship, are in-stock at a customer's local store, and show items similar to out-of-stock items to avoid cart abandonment.
This is especially important because people abandoning websites without purchasing due to a lack of 1:1 personalization is on the rise. While only 6% abandoned last year, it more than doubled to 14% — and is likely to continue increasing as shoppers become more aware of how easy it makes it to shop.
Know What Your Customer Thinks Is Hot
Hyper-personalization is possible, even with cold-start customers. Your recommendation engine can use the following types of data to create context:
Geography
First-party data
Historic data
IP address device
Order data
Margin data
Time of day
Product attributes
Real-time
Having a site that shows consumers what they want before they know they want it is a powerful way to build brand loyalty.
Artificial intelligence and machine learning can help retailers use this data, not only to personalize the shopping experience, but to make their sites perform better for each user — no matter what that user wants to see.
And it can remove the manual labor that comes with promoting products by creating rules and overcomes search issues related to synonym limitations.
Find a recommendation engine that allows you to draw attention not only to trending products but hot sales and/or seasonal products that would hold the most value and revenue during select parts of the year.
Dig Deeper
Wondering what else goes into creating a personalized experience for each unique shopper? Check out our free white paper, The Ultimate Guide to Personalization in Ecommerce, for all the details.
Download a free copy today
The Ultimate Guide to Personalization in Ecommerce