Wow – what a week! It's difficult to summarize last week at Sitecore Symposium, but now that we've had a weekend to review all of our notes and take a deep breath, here's what we learned last week at Sitecore Symposium.
#1 Coveo and Sitecore's new offering is an exciting evolution of our partnership. To kick off the week, the opening keynote mentioned Sitecore's new offering. Now, mid-market customers can use Coveo AI-powered search and recommendations in their Sitecore site, an offering that was only available to enterprise customers. With these best-in-class capabilities, it's easier than ever for Sitecore customers to create the powerful and effortless personalized experiences website visitors expect. The announcement generated a lot of buzz.
We are on the big screen at #SitecoreSYM so it must be important. Come see us at booth 301! pic.twitter.com/cjhIfOAgCS

— Simon Langevin (@SilaouO) November 5, 2019
We have announced an expanded offering that includes the development of a new AI-powered search and recommendations solution for mid-market customers that will provide best-in-class capabilities, previously accessible only to enterprise-level customers. https://t.co/vJTdXKngA6

— Sitecore (@Sitecore) November 5, 2019
#2 It's hard to get personalization right. The theme of Symposium this year was "Human Connections in a Digital World," and the Sitecore event team did an amazing job weaving that theme throughout every session. One topic we kept hearing about was how to deliver personalization that still feels authentic and "human," without getting too personalized or misjudging website visitors' intent. 
What does it really mean to deliver a personalized experience? In the past, a personalized greeting at the top of an email was enough. Now, thanks to major consumer personalization engines, we're seeing the demand for so much more personalization. It was great to hear from other businesses, especially in the commerce space, as they wrestle with this question.
#3 Formica is one of the businesses that is getting it right. Formica Digital Marketing Specialist Melissa Weickert shared their evolution with their Sitecore website. With thousands of products in the catalog and website visitors not entirely sure of what they want to buy, it became mission-critical for Formica to make it easier for customers to buy what they want to buy. One of the team members who played a major role in the site's relaunch, Blake Shipley, recently spoke with us about the project.
#4 Sitecore AI is here. While Sitecore Cortex is still available as an "on-prem, bring your own AI" toolbox, Sitecore AI is the foray into AI as a service. The first use case will be auto-personalization. Because Sitecore AI will use the ever-expanding xConnect and data in xDB, it's now critical for clients wishing to use Sitecore AI to have a properly configured xDB and Data collection mechanism.
#5 We're excited for Horizon. Sitecore is also focusing heavily on the user experience, with Horizon being closer to a production ready feature. First announced in 2017, Horizon will be much closer to the look and feel of the Content Hub, allowing authors and designers to feel comfortable when navigating between the two modules. 
These are just a few of the highlights in a week jampacked with them. One of the most poignant takeaways for our team was the theme itself; the Sitecore team chose "connections" instead of "experience" because connections are a more permanent benefit of an experience. 
Thank you to the Sitecore team for putting on another successful event!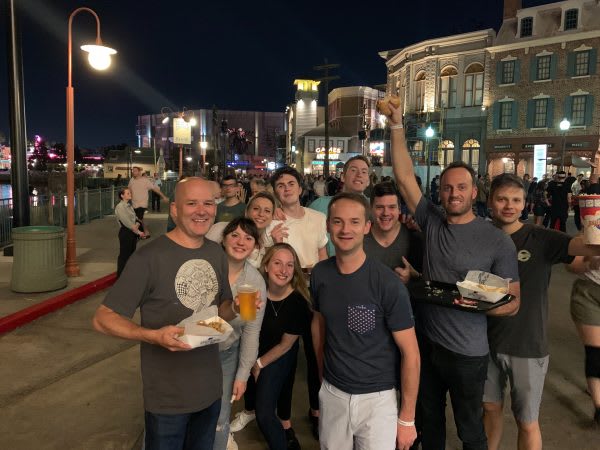 Curious to learn more about Coveo for Sitecore? Attend our next demo.