Xero was able to scale its service experiences at a time of exponential customer growth. 
According to Ben Gilmore, findability was the number one issue that Xero was facing- essential content could not be found. To some that may not seem overly significant, but Xero realized just how debilitating this can be. 
Their mission to enable small businesses to succeed using cloud-based accounting software was becoming increasingly difficult to carry out. 
Given that over 90% of the questions in their support portal, Xero Central, could be served by content, the inability to get that information into the hands of those who needed it was frustrating for everyone. Tasks that were normally easy to solve, such as changing payment details, became hard to manage and were elevated to case creation. 
Without easy access to the content they needed, customers were not able to self serve. This was equally problematic for agents whose time had become monopolized by having to deal with low-hanging fruit. These individuals were prevented from specializing in their space and exercising their full potential. 
Then, Xero found Coveo. 
Using AI-powered search and recommendations technology, Xero was able to drastically improve their service experience- for customers and agents alike. After implementing Coveo, findability was no longer an issue. "It was the number one question people were raising in cases, now it barely hits the top one hundred," Airdre Knox noted.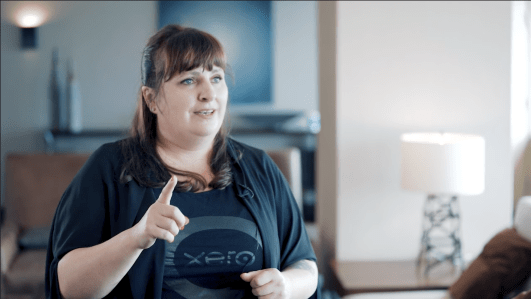 Xero certainly found improvements in key performance metrics, such as an increase in their Net Promoter Score. However, for Nigel Piper, the change in the overall attitude of their customers was even more impressive, "The tipping point really came down to when we actually saw the interaction improve, the experience for the customer improve, and the feedback we got from customers really changed." 
With Coveo, Xero has truly become a hero for its own customers and employees by providing them with the information they need when they need it, sometimes before they even realize they need it. Asking questions has become enjoyable, which will undoubtedly foster interactions that will allow Xero to continue to help small businesses, and their own, succeed.
Join us at Coveo Impact 2020 to hear more stories just like this- and find out how you can make them happen for yourself.