As a software engineering or computer science student, choosing the right internship for you can represent quite the challenge for there are numerous possible career paths to explore; software development, web design, UX, product management, the list goes on. Meanwhile, if you're looking for an internship that matches your out of the box mentality and enthusiasm, let's be real, your choices narrow down to only a few. Good news is, your never ending quest is about to come to an end: introducing our professional services internship!
In an attempt to demystify this profession I got in touch with Dylan and Devam, two professional services interns that embarked on their Coveo journey in January 2022. Dylan Le is a third year Computer Science student studying at Ryerson University. Devam Sisodraker is a Computer Science and Mathematics student at the University of British Columbia. Both Dylan and Devam chose to continue their internship in the professional services team this summer. How exciting!
Our interns, passionate about what they do, had a lot to say! Through these interviews, they described their typical day at Coveo, their challenges and the impact they feel they have in the company. Ultimately, they shared the reasons why it's so rewarding to be a part of this particular team, especially as an intern!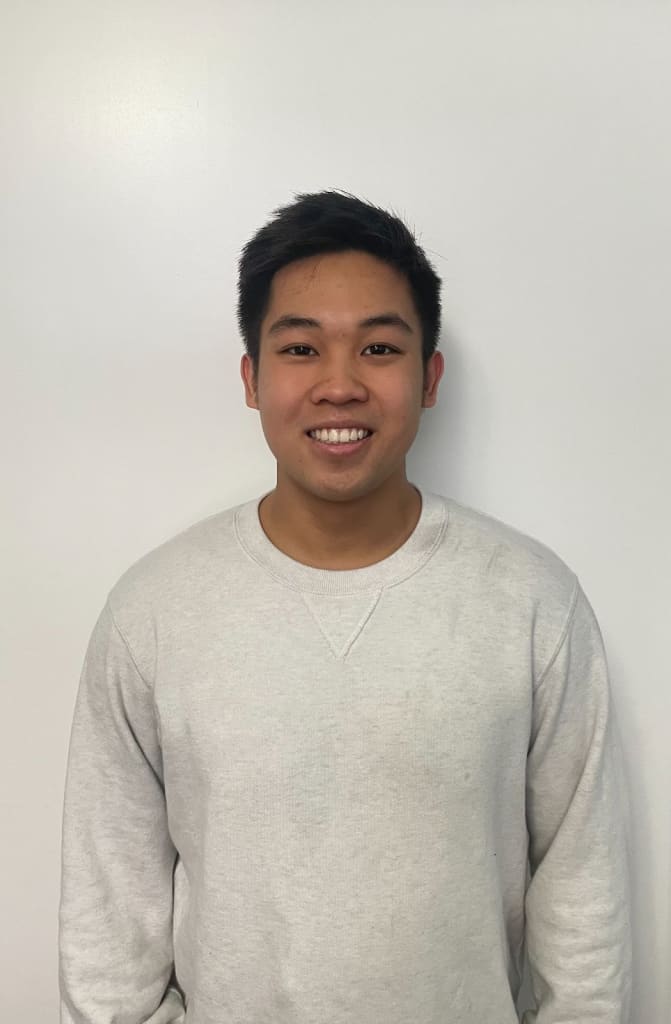 Why We Need Professional Services
Concretely, the Professional Services team is responsible for configuring, indexing and customizing our clients' solutions. To understand the full scope of this department, it is important to note that our AI powered solution can be implemented for our clients in three ways; the first being through partnership, the second being from the professional services department and the third being our client's own technical teams. To better grasp the inner workings of this team, one of our interns added "The R&D team provides tools that we help clients with, we're just like Bob the builder, except our building blocks contribute to our client's success".
It goes without saying, client implementation is no simple journey. Concretely, the implementation life cycle ranges from 6 to 9 months. In this time frame, the team is responsible for: initiating the project, defining the solution, executing and configuring data sources, appraising and testing quality assurance and finally completing the project by sharing your expertise with the client.
It's safe to say that the Professional Services team is confronted with challenges that meet their ambitions as they focus on the most complex integrations, thus requiring high levels of specializations or customizations to index. 
Learn From Our Interns Experiences
In a recent coffee chat with two of our current software developer interns, I had the opportunity to learn more about their realities, the challenges they face and how they learn from them. Historically, most of our technical interns have worked directly on our solution but one of our current interns, Devam, knew from the start that he wanted to explore something different: "I had already done a software engineering internship previously but I wanted to explore new opportunities. When I saw the software developer consultant internship position I knew I would be challenged and that's exactly what I was looking for." 
While having the resources to reach out for help if need be, Dylan appreciates the autonomy and trust his team gives him, "from the start as an intern you can touch upon multiple projects and work directly on client integrations". Concretely, he had the opportunity to work with clients such as Dell and feel his impact on their success. Talk about a rewarding internship!
Ready To Have A Lasting Impact?  
While discussing the learning opportunities they experienced during their internship, both interns mentioned that they got to work with the latest technologies and tools. In fact, Dylan adds that he now masters programming languages such as React and JavaScript. He further elucidates stating that learning to work with new platforms was a challenge but he never felt on his own in doing so "I had to learn how to use the Salesforce platform from A-Z but I didn't need to worry about it as there were numerous internal resources available and my team supported me when needed to ensure that I  would succeed". 
As a Professional Services intern, no work day is the same, in fact, the process of every project you take on will vary according to the client's needs and environment. But that's the most rewarding aspect of it all, working with several clients also means contributing to their success. Devam adds "I wasn't only coding to change the color of the button, I was contributing to the success of our clients and of our team". 
In choosing the right internship for you, you also have to evaluate the type of team you wish to work with as that will determine the learning experience you make out of it. As our interns mentioned, our Professional Services team trusts interns, thus enabling them to learn autonomously whilst providing the resources and tools needed to succeed. Mentorship meetings are also put in place to track progress and allow for questions and exchange ideas while core team meetings enable teams to align on their project requirements. Devam further elaborates on the team, stating the culture is nothing like he's ever seen before "The Coveolife culture is next level — as an intern, I am not only included in projects but my work and contribution is celebrated by my team". 
You'd like to work with a passionate team that enables you to have an impact? The Professional Services team welcomes interns several times a year! In this role, you'll be assigned relevant and concrete tasks, the autonomy you're given and the trust invested in you will give you the necessary assurance to step out of your comfort zone and develop new skills. Join the Coveolife!