Conrad McDougall has spent the last few weeks traveling across the United States to spend time with our dedicated network of partners. In his role as an Alliance Manager, Conrad focuses on ensuring our partners are successful and have what they need to implement AI-powered search and recommendations. We sat down with him to talk about his adventures on the road with Coveo.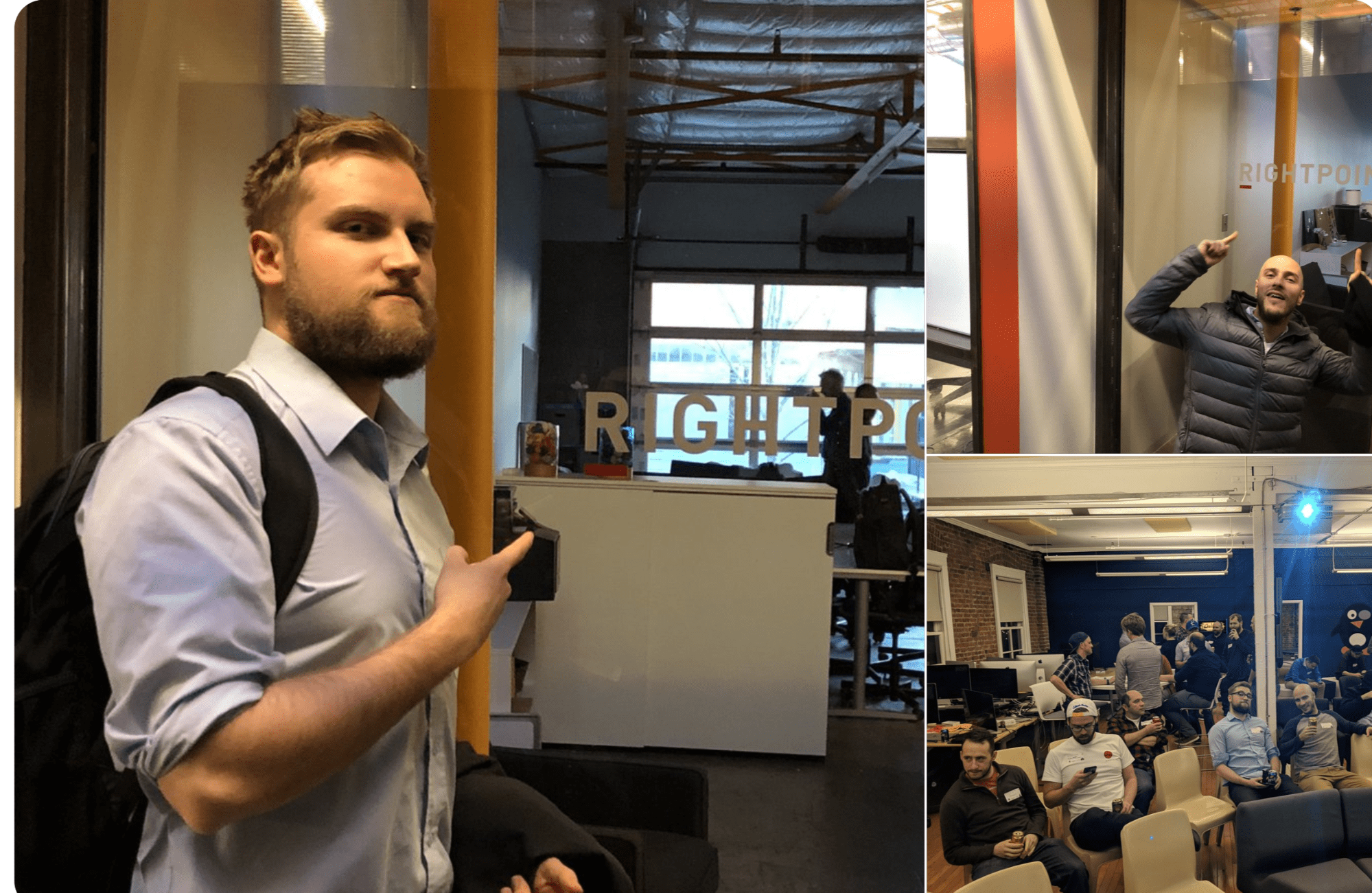 Q: Why all of the travel? Why won't a phone call do?
It's my job as a Partner Alliance Manager to ensure our partners are armed with everything they need to support their customers. While connecting via email or web conference calls does work, nothing beats a face-to-face meeting. Seeing the friendly face I play email tag with on a regular basis is a fantastic feeling, and reinforces our commitment to our shared goal of providing the best experience to our customers.
Q: What have you learned while out on the road?
I've learned a lot from our partners, especially when we talk about the innovate ways their customers are leveraging technology. Using AI to transform an organization is at the top of every forward-thinking CEO's priority list, but many organizations are struggling with how to use it to deliver real impact for their business, along with how to create the digital experiences that meet customers' and employees' ever-rising expectations. Whether it's a website redesign or a relaunch of the employee portal, organizations want to be relevant to those who engage with their brand and having the right partner is essential.
Q: How do partners make an impact on our customers?
From transforming their customer community to offering a personalized website experience, our customers have transformative goals for implementing AI-powered search and recommendations to unify interactions. Our partners help guide them from start to finish and make those goals a reality and ensure they maximize Coveo for continued success throughout their organization.
Our CEO, Louis Tetu, said it best: "Partners are our family doctors." Customers trust them with their projects, and our partners trust our products and team to deliver. Cultivating a successful partnership is the foundation of a solid implementation. Without our partners, we wouldn't be where we are today.
Q: With so many partners out there, how can an organization know they're choosing the right one?
Each and every partner has unique skill sets and specialities that can help organizations reach their goals. It's important for key stakeholders in an organization to speak with a large variety of partners and ensure their goals align. Working with a dedicated team of experts allows organizations to expand their business faster.
For example, many companies want a digital transformation, but may not have the skills or experience to make it happen internally. A partner will come in and serve as an extension to their team to ensure goals are met. Every organization needs to make sure that the partner it chooses is able to work with its technology stack, has experience meeting defined objectives, and can meet the requirements of your stakeholders.
It's very exciting to be a part of and I'm honored to work with our partners on such transformative and groundbreaking projects.
If you're interested in becoming a partner of Coveo, be sure to connect with us here. As a Coveo partner, you have access to a designated sales rep to support your growing business, free training and education programs, joint participation at events, co-branded marketing for lead generation activities, and so much more.
Learn more by watching our video below:
https://www.youtube.com/watch?v=7kADEFVcViA