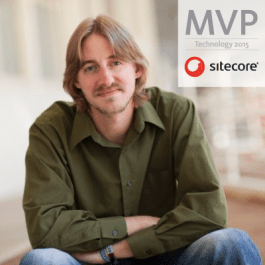 I recently caught up with Active Commerce's CTO and Sitecore MVP Nick Wesselman. His company incorporated Coveo intelligent search as part of its latest release (version 3.2). I wanted to ask him why he chose Coveo, learn about his experience integrating Coveo into the Active Commerce Platform, and see if he has recommendations for other Sitecore MVPs considering search.
CTO and founder of Active Commerce, Nick is a top Sitecore MVP and active blogger. He has been working in content management and e-commerce for 15 years, and has been a Sitecore MVP for four of the seven years that he's worked in the Sitecore ecosystem.
Active Commerce is the only e-commerce platform that is built natively within the Sitecore framework, and is a powerful, extendable e-commerce solution. It provides the ability to use all of Sitecore's digital marketing and personalization power right out of the box.
Here're some highlights from our conversation:
First off, tell me a little about Active Commerce and your latest release 3.2. Who uses the platform and what advantages does it offer retailers using Sitecore?
We approach commerce differently than a lot of other commerce platforms. We believe in a content-first approach when it comes to both the platform and your e-commerce site. In a nutshell, we've taken the unparalleled content management and digital marketing capabilities provided by the Sitecore platform, and bolted on a best-in-class shopping engine that's designed from the ground-up to be skinned, and extended to perfectly complement the needs of your brand.
Why did Active Commerce look for a new search technology? And why did you select Coveo?    
Well, first off, statistically, search is critical for commerce.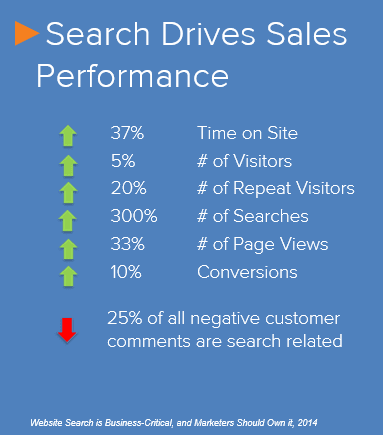 Consumers in both the B2B and B2C spaces are using search as a navigational tool more, every day. The Solr (Lucene) option has always proven to be a little foreign for Sitecore developers to build upon, and the functionality is bare bones.
The Coveo interface, components, and overall superior search experience are the primary reasons why we chose Coveo.
The availability of the free edition of Coveo for Sitecore allowed us to take advantage of a .Net based solution that is closely aligned with Sitecore.
The fact that it is skinnable, easy to configure, and utilizes the familiar Sitecore rules interface made it hard to argue that, much like our solution is to commerce, Coveo should be the default search provider for Sitecore.
How was your experience integrating Coveo into Active Commerce?
The best part of the experience for me was the ability to work with Coveo's product team on the integration. We went through a few iterations, and based off of our suggestions, they were releasing something new, monthly, that would make our integration simpler. By working with your responsive team, we quickly moved from 200 lines of code to 5 lines of code.
As an intelligent search platform Coveo really impressed me. The solution goes beyond merely embracing Sitecore by doing things the "Sitecore way." Coveo uses the same Rules Engine, pipelines, Page Editor and so on. You can tell that Coveo is committed to making things work in a familiar way and lowering development time.
What lessons did you and your team learn?
Intelligent search really is its own product domain. The complexities of the indexing process and searching algorithms, especially within a great user experience, cannot be underestimated.
Vendors and integrators that think a good faceted search experience is as simple as putting together a wireframe with categories and checkboxes, will find it is a very complicated process, when getting into detailed behaviors. I found that while there are obviously nuances to commerce search, it is smarter to integrate a solid existing platform like Coveo and take advantage of their experience.
How can companies find out more about Active Commerce and get started?
I am excited about the combination of Sitecore, Coveo and Active Commerce and the combined power they can offer companies that need both content management and commerce.

For anyone looking for more information about the commerce experience Active Commerce provides, please reach out to our team at info@activecommerce.com and we'll be happy to have a conversation about our capabilities, and why we really are "Sitecore e-commerce done right."
Also, Sitecore MVPs will also be happy to know that we are still offering free remote-based training on Active Commerce once per month. To attend, just email training@activecommerce.com to inquire about availability.
Check out this quick product demo of Coveo for Sitecore on Active Commerce.