What has 170k+ attendees, 2,700 sessions, 50 keynotes and a bunch of camping gear? Not the world's largest camping event – it's Dreamforce, held next week from November 19-22 in San Francisco.
Salesforce has taken note of the growing importance of differentiation due to the rise of increasingly competitive marketplaces. Dreamforce, their annual event, has evolved from a mere conference to a collaborative experience that is unparalleled in scope and scale. This year they plan to make it bigger and better than ever before, increasing both the opportunities and challenges present. 
In less than a week, the entire Salesforce community will descend upon San Francisco with dreams of transformation and business success for the coming year. For some, those dreams will stay dreams, but for others, those dreams will come true. The difference between remaining a dreamer and becoming a doer lies in the agenda you build and the people you meet along the way. 
At Coveo, we deal in actualities, not fantasies, so we're ready to help you and your customers succeed. We have put together a comprehensive agenda geared toward supporting you to drive all-encompassing growth, satisfaction, and proficiency in the coming year and beyond. Read on to learn more about where we'll be and what we are offering as part of our biggest Dreamforce presence to date.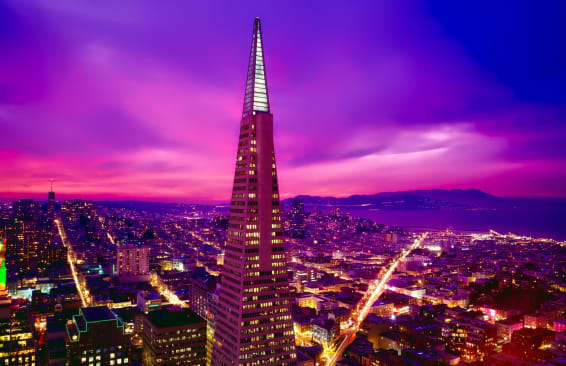 Wednesday, November 20th
Beyond Apps Demo Jam (9:15-9:45am) 
Our competitive spirit will be on display early at Dreamforce in the "Beyond Apps" Demo Jam. In this game-show style event, AppExchange partners present a timed demonstration of their technology in front of a live audience that votes for their favorite demo.
This specific demo jam is meant to highlight that the AppExchange is about so much more than just apps. There are a variety of components, bolts, Lightning displays, flows and more that can help you to maximize the value of your Salesforce experience. 
Neil Kostecki, Senior Product Manager at Coveo, and Ezmie Bouchard, Associate Product Manager, will be displaying our latest and greatest Lightning innovations. We now have 10 native Lightning components to help drive more relevant and personalized experiences across all touchpoints. Discover how you can use AI to deliver effortless experiences with ease. 
How to Build AI-Powered Search and Recommendations using Lightning (11-11:20am) 
Coveo's AI-powered search and recommendations technology integrates deeply with Salesforce to deliver relevant experiences across Clouds and the Salesforce Platform. 
Neil Kostecki will be making a repeat appearance in this practical session to show Salesforce administrators, developers and managers how easy it is to get started with Coveo's Lightning Components for more personalized search, recommendations, user actions insights, chat, and more. Embracing AI is essential, and we make it possible in a way that works for you. 
Selling with Salesforce: Becoming Relevant (1-1:40pm) 
"Circles of Success for Partners" are small, topic-based sessions run by Salesforce experts. These sessions are great opportunities to find some calm during your time at Dreamforce and engage with your peers and colleagues on a deeper level. 
We are excited that 7Summits will be joining us to lead a roundtable discussion on best practices for selling with Salesforce and its partners. Our own Michelle Mourani, Head of Salesforce SI Partners, and Mark Handron, Senior Director of Coveo for Salesforce, will be joined by Kristen Anderson, VP of Alliances at 7Summits, to provide Salesforce partners with an incredible learning opportunity. It's time to start thinking differently about relevance- are you ready? 
Thursday, November 21st
Leveraging AI-Powered Search to Drive More Growth from your Commerce Site (1:30-1:50pm) 
AI-powered search and recommendations technology can deliver effortless experiences that drive growth from increased conversions. This is true across a wide range of use cases as this technology can be readily applied in various contexts- including B2B Commerce. 
In this presentation, Alana Hagarty, Senior Product Marketing Manager at Coveo, and Maxime Martin, Product Manager, will focus on revealing how Coveo's AI-powered platform can help you deliver more relevant experiences to visitors through personalized search and powerful recommendations, and also provide you with actionable insights on performance. We can't wait to show you how the combination of these factors will help you drive next-level growth for your Salesforce B2B Commerce sites and storefronts. 
Using Coveo AI and Salesforce to Create Experiences that Engage, Sell, and Serve (4-4:40pm) 
The window of opportunity with a customer is narrow and becoming even more so. Customer interest and trust are hard to win, easily lost, and nearly impossible to regain. Their expectations are higher than ever before, which means you need to be relevant from the first interaction in order to compete. Personalized digital experiences tailored to specific customer context and intent are no longer a commodity but a necessity for success. 
Our own Mark Floisand, CMO, and Ezmie Bouchard, Associate Product Manager, will be joined by leaders at Salesforce, Lisa Gomez, and Xero, Nigel Piper, to reveal how various companies have capitalized on the powerful combination of Coveo AI and Salesforce to differentiate themselves in their markets, drive growth, service customers more efficiently, and promote a collaborative and proficient work culture through embracing personalization. The best part about these stories is that they don't end and they're not exclusive. Success is not a one-time win, but an all-time state of being, and we can make this a reality for you too. 
Friday, November 22nd 
Introducing the B2B Commerce Partner Ecosystem (10-10:40am) 
Breaking news! Salesforce B2B Commerce is expanding its partner ecosystem. That means there is a lot to learn, from PIM to search and more. This panel is a must-see if you want to get the latest updates on this recent development. 
Sawan Deshpande, VP of Products at Coveo, will be joined by other leaders in innovation for a collaborative and insightful discussion on how to make the most of this expansion. Come learn more about how we can help you do more in the B2B Commerce space through Salesforce's new AppExchange for B2B Commerce. 
But wait, there's more!
In addition to the sessions we'll be hosting and joining, there are fantastic opportunities to connect with us outside the conference room. You will be able to stop by our booth (#1625) all week to meet with our incredible team. Don't miss the chance to see a dynamic demo of our AI-powered search and recommendations technology by the people that make it possible.  
Coveo will also be hosting "Relevance on the Rocks", our VIP cocktail party, on Tuesday from 6-11pm in the S&R Lounge at Hotel Zetta. We couldn't think of a better way to celebrate the end of the first day of Dreamforce, so we hope that you'll join us for this action-packed night. 
To learn more about where we'll be and how to connect with us, check out our Dreamforce website. Six days to go! We'll see you in San Francisco.