We are very excited to announce our latest release of Coveo for ServiceNow: the New York Edition!
With this release, we are enriching the experience, extending our integration within the ServiceNow Platform, and delivering insight into the customer journey directly to agents on the front line.
Here are some highlights of the latest and greatest features:
User Actions
User Actions was introduced to solve a pain that everyone knows well and that we actually experienced first hand at Coveo.
When our coffee machine broke down in the office, we spent a great deal of  time searching for answers online. After reviewing the product manual, some other documentation and watching a video on "How to Reset the Software", we finally gave up and opened a ticket on our coffee machine supplier's support portal.  
Can you guess what happened next?  Their support team replied to our issue with a link to the video we just watched! 
Coveo User Actions was designed specifically with this common scenario in mind. It erases this frustration by passing information on customer actions from your website or portal over to your support agents. This includes viewed searches, clicks and more, bringing together the browsing journey from beginning to end. 
The content that a customer has already viewed is automatically flagged as "Viewed by Customer" in the agent's recommended results list.  This allows agents to avoid replying with documentation their customer has already seen. Chances are, if a customer looked at a specific piece of content and is still opening a support case, they need something else to help solve their problem. User Actions provides the insight to help determine exactly what will and will not fulfill that need.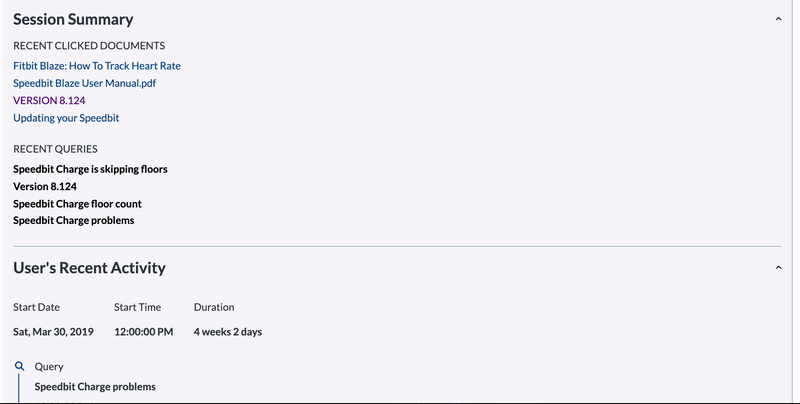 Overall, this new capability means less frustration for customers, less time to solve for agents, and, most importantly, ensures that coffee is flowing in time for that 9am meeting.
Virtual Agent
The ServiceNow New York release introduced a Virtual Agent super-charged with new NLU (Natural Language Understanding) capabilities that help users get answers to their common problems. However, there are always those problems that are, well…not so common.  That is where Coveo AI comes into the picture.  
Coveo's integration into the ServiceNow Virtual Agent helps to surface answers to unanticipated questions that were not programmed into the Virtual Agent.  The best part is that these answers can come from any content source across your organization, not just those found in the ServiceNow knowledge base.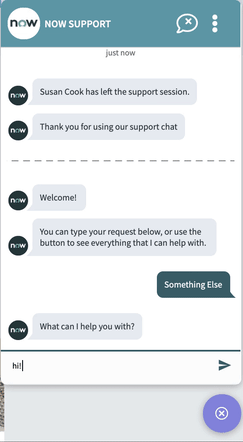 In three simple lines of code (available here), Coveo can be fully implemented in conversational interfaces, major process flows, or small-talk topics, allowing for even more efficient and comprehensive self-service.
Coveo Relevance in a Relevant UI
With the ServiceNow New York release, we've eased the process of creating, viewing and actioning Coveo AI-powered results for agents.  
Administrators can now efficiently and effectively present content with out-of-the-box Result Templates designed for ServiceNow. These templates allow admins to hit the ground running by reducing required customization and delivering a concise and elegant UI. As always, it does not matter where that content lives- it is all seamlessly surfaced right within ServiceNow. 
We've made some improvements on the agent side as well.  They now have easy access to an expanded full-page view for Coveo relevance results. They also have the ability to take action directly from the Coveo insight panel. This means they can preview documents and email content, as well as attach useful articles to the case at hand, all without the need to navigate away from their current ServiceNow screen.
If you want to see some of these features in action then check out one of our dynamic demo videos below: