Forbes states that over $1.65 billion in funding for headless ecommerce has been raised in 2020-21 alone. As the need for flexibility and nimbleness only increases, it's likely headless options will continue to expand. 
So, what is headless ecommerce, and should your ecommerce store be using it? And where does a search engine factor into all of this shopping? 
At Coveo, we're big believers that the most important thing is providing a great experience for your buyers, whether that's B2C or B2B ecommerce. 
In our own 2022 Ecommerce Relevance Report, we found that 93% of consumers expect their online shopping experience to be at least equal to, if not better than, in-store (an increase from last year's 90%). It's on you to ensure those expectations are satisfied. So which approach should you take?
A headless commerce approach is one trend that's changing the way companies manage the functionality and look of their storefronts without forcing them to reinvent the wheel every time they want to respond to their user experience needs. It keeps companies agile, flexible, and focused on what they do best. But is it for you?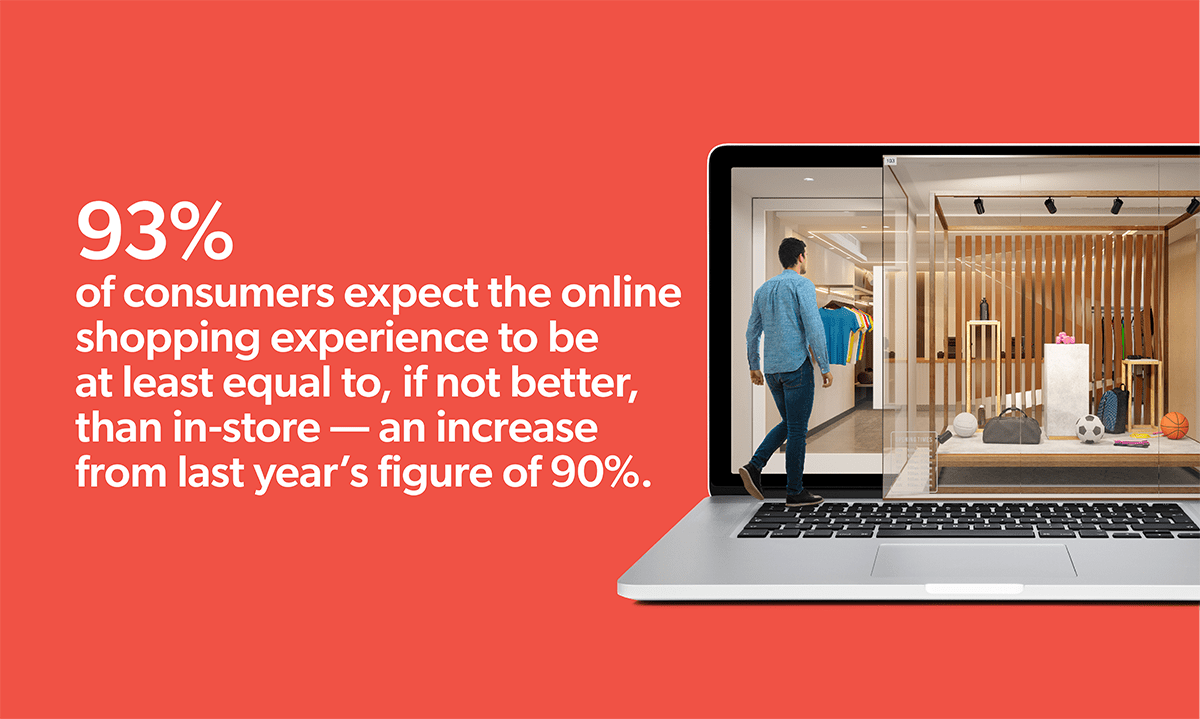 What Is Traditional Ecommerce?
The first online transactions (and there's quibbles over whether it's pizza or music — both sound like the makings of a great evening), used a monolithic ecommerce strategy. 
That is, all of its functionality was built into a single platform. This was an obvious benefit to the IT department, as it gave them full control over the delivery to the client – through a single channel. And that's the rub especially in a world where retailers constantly need to adapt to ever growing customer expectations.  As a variety of channels came about, a separate monolithic system (or a channel-specific solution) needed to be deployed for each channel. This made the integration of new functionality complex – often making tradeoffs by implementing readily available sub-par features included in the monolithic platform's ecosystem. 
In addition to high development and maintenance costs, the monolithic created an uneven experience for shoppers and ended up increasing the amount of custom development needed to bring best of breed solutions into their online experiences
A traditional ecommerce platform also lacks the potential for rich merchandising, customization, and design opportunities — and it may be difficult to integrate into your current systems.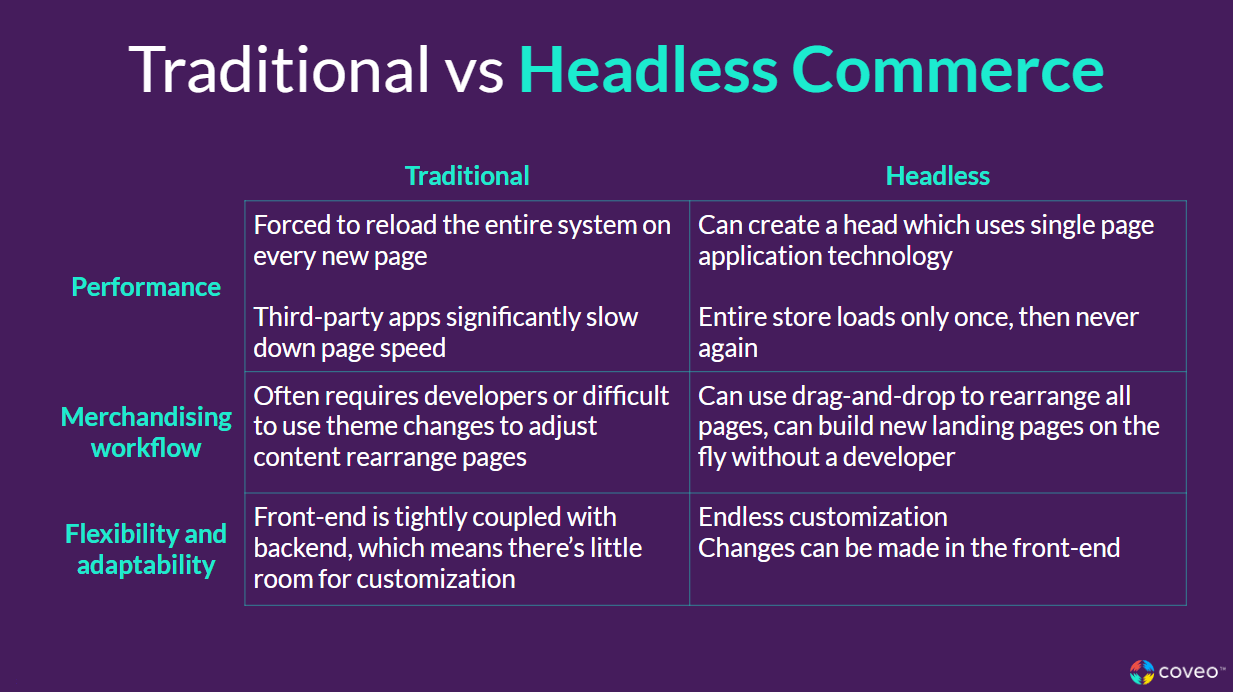 What Is Headless Ecommerce?
Headless commerce is where backend ecommerce functions — such as managing pricing and promotions, product catalogs, and customer setup — are entirely decoupled from the frontend customer experience of the site (a.k.a., the head). 
Compared to traditional ecommerce platforms, where each tool is completely built into the design of the website, headless lets you take advantage of the functionality of a specific (ostensibly, the best-in-breed!) ecommerce solution without having to conform to its design constraints. You can pick and choose the pieces that work for you and focus efforts on your unique market offering.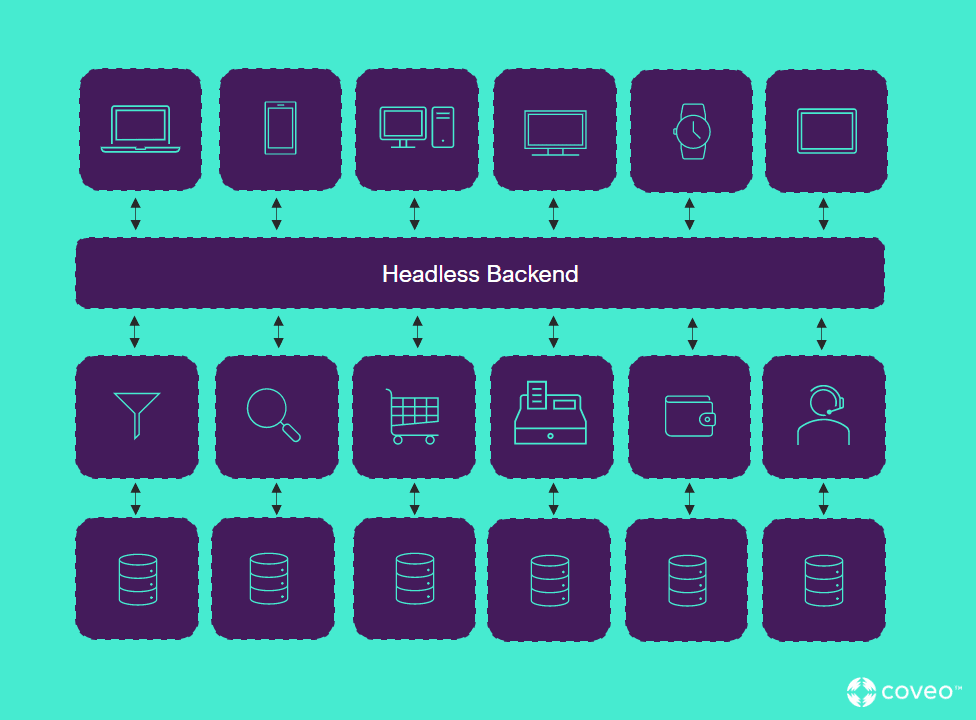 Your customer doesn't know that you're using a headless storefront. The part they see, the presentation layer, still shows things like product inventory, payment processing, site search, and integration with other popular tools, like social sharing or customer reviews, but it's powered by a headless CMS (content management system), DXP (digital experience platform), or application or device of your choice.
Your headless ecommerce platform sits in the background. It's the part they don't see. Because it's decoupled from what your customer does see, you have the freedom to customize your inventory or manage pricing without having to touch the customer presentation layer.
Headless Commerce Benefits
As you can probably tell, there is a lot to gain from moving to a headless commerce architecture. Some of the perks companies are seeing include:
Better customer experience. Near-instant page-to-page load times and smoother navigation make the customer experience better and may lead to a higher conversion rate (and eventually more revenue.)
Marketing freedom. Headless offers you a way to launch new products and promotions faster, giving you a time-to-market advantage that can make a real difference in sales.
Mix–and-match solutions. A large ecommerce brand can easily glue together multiple frameworks and tools based on what they are already using and even introduce new capabilities that would have been too difficult to implement on their own.
Cohesion and consistency. Despite the ability to pick and choose what you'll integrate into the customer experience, you can also keep everything on-brand and seamless, so the customer feels like they are engaging with you authentically during every step of their journey.
Ability to grow your reach. It's ideal for companies that want to pair their online ecommerce experience with other customer touchpoints, such as social media, product experience, or in-store communications, even if these components weren't included in their original web design template.   
Future proof. Instead of waiting for your "coupled" traditional commerce CMS to catch up with trends or technology advances and incorporate the latest in innovative integrations, you can opt into these as you see fit through a headless model. Outdated integrations really aren't a concern when you manage which ones to use yourself.
By using different vendors and solutions for different parts of the site, brands can tailor the site to be exactly what they need and want. 
And when designing an experience for your end customer that represents your brand, the last thing you want is to be restricted by some monolithic technology.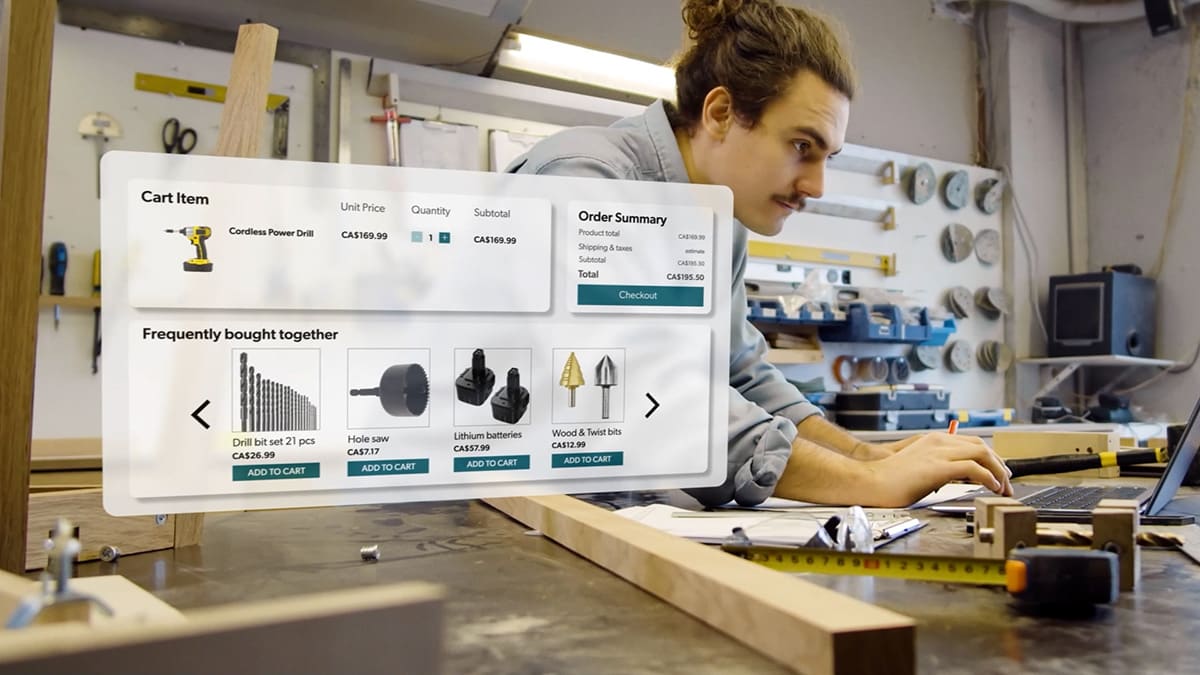 What About Media?
There's another big advantage to building on a headless ecommerce architecture, and it has to do with how people consume and use media — even in their shopping experiences.
Consider how many people learn about your brand. It may be through a Reels video on Instagram or a beautiful photo pinned to a friend's Pinterest board. 
Both platforms offer eye-catching possibilities that then drive customers to your search-optimized website, where they can (hopefully) continue learning about and loving the aesthetic of what your ecommerce shop has to offer.
Unfortunately, the ecommerce experience often doesn't live up to the vibe that was so eloquently delivered on more media-friendly platforms like Pinterest or Instagram. 
Part of this happens because plug-and-play ecommerce templates aren't optimized for all of the media types a business might want to showcase today. While Instagram is optimized for Reelz, your ecommerce shop isn't.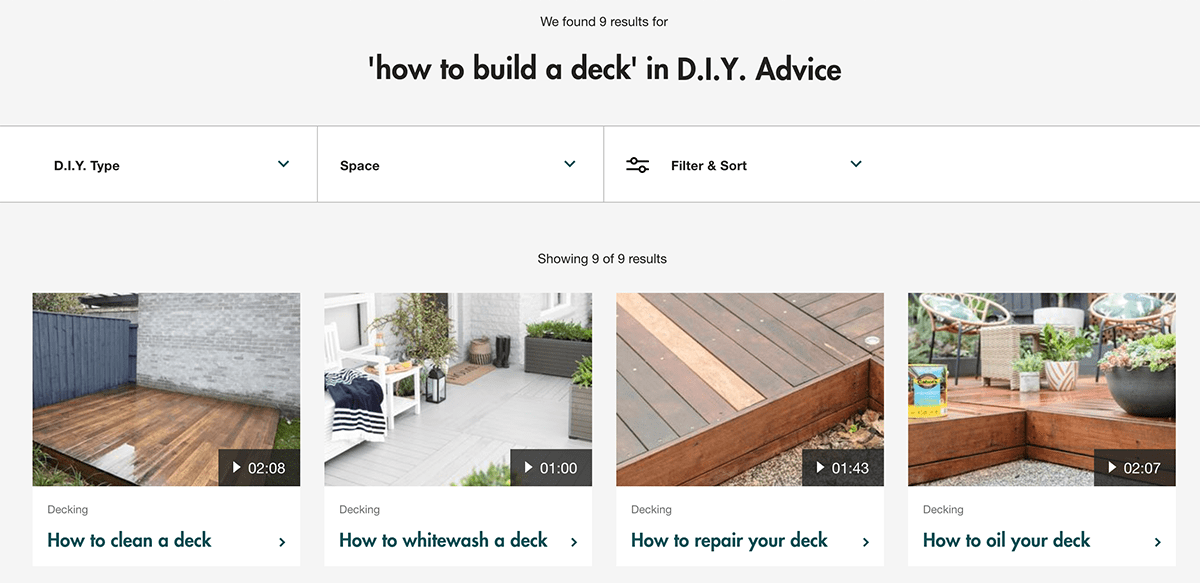 A headless commerce platform paired with AI-powered search reduces the chances that you'll disappoint your customers with lackluster media presentations by giving you access to the right tools for the media types you want to highlight. 
You can choose the optimization tools that make your media look and sound its very best, so that you can create quality and consistency that help a customer feel good about their entire shopping journey. 
Then with AI-powered search built on top of a unified index, that content is easily findable to the right person, at the right place, at the right time — resulting in higher conversions. 
A headless commerce strategy that allows you to prioritize, optimize, and organize your media assets on the backend so that they can hit at the right point in the customer journey may be the best way to meet the next generation where they are at. (Gen Z is increasingly relying on video, after all.)
Headless Commerce Downsides
It's been a couple of years since a headless approach really changed the market, and it's fast becoming the gold standard for ecommerce business. That doesn't mean it's right for everyone, however. Some of the reasons a company wouldn't want to embrace the possibilities — at least for now — include:
Possibly more costly. Using multiple vendors for a single site can drive up both cost and complexity. 
More complex. It also can make implementation and integration more complex. You can end up in a customization nightmare if you haven't designed a strong roadmap or try to do everything at once.
Additional load. For those who are sensitive to loading additional libraries or who have a concern about the resources used in loading the framework, the switch to a headless solution may seem like too much. It can also create a load on your teams, since you'll want your best developers on the job of managing APIs and integrations, as well as making sure everything comes out nicely on the presentation layer.
Not a plug-and-play option. The greatest advantage that traditional commerce offers is rooted in the fact that everything is packaged together. A headless solution isn't. Be prepared to create a plan before you put together the menu of solutions you'll use with a headless commerce platform.
Who Is Headless For?
The best headless ecommerce candidates are those that have a relatively large and sophisticated team of developers who can take advantage of the additional flexibility. These businesses need to work with the right partners that can advise them on how to maximize the resources available.
It's also ideal for those who are already enjoying the benefits of solutions like Salesforce Commerce Cloud, which now has Open Commerce API driving Headless experiences and works with its Marketing Cloud, Service Cloud, and Heroku solutions.
Coveo offers a headless, API-first, multi-tenant, SaaS commerce experience you can customize for your unique audience needs, whether you choose to utilize BigCommerce, Shopify, Adobe, or SAP shopping platforms.
Those willing to plan out their execution strategy, make use of their developer team talent, and put in the work will see big rewards with headless solutions. It's positioned to help you flex with market changes and be proactive in your customer's journey — something that will make you stand out in a busy ecommerce market.
The Best Headless Approach Uses Include Search
Finally, you are likely trying to find new and innovative ways to capitalize on search data, whether it's to bring up more relevant product results for your customer or to drive your shoppers to self-service troubleshooting with order questions, returns, and shipping expectations.
There's good news on that front for headless users, and it's something Coveo has prioritized in its customer-centric approach to ecommerce architecture. 
As we've always said, 'If you can't find it, shoppers can't buy it.' Customers should be able to find just what they are looking for (and even the things they don't realize they are looking for) through beautiful search experiences on the presentation layer.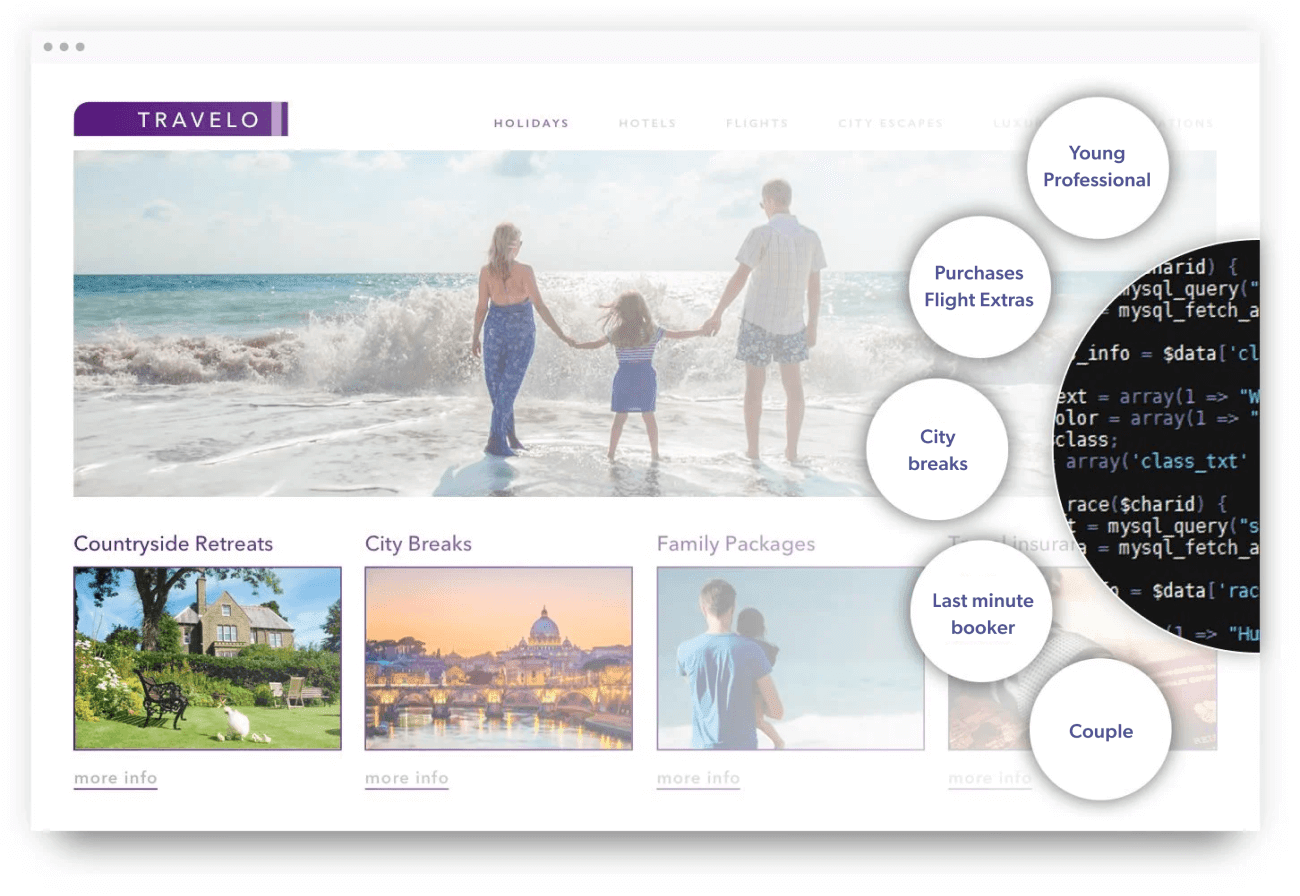 This, of course, will be powered by the data and tools you've linked in the background and made even more useful with Coveo's AI and search relevance refinement. 
A headless platform and robust search are not only quite compatible, but they can also be incredibly powerful for both your company's data goals and the consumer. Learn more about what the Coveo Relevance Cloud can do for your ecommerce business.
Learn how Coveo can
Boost your conversions, cart sizes & profits in 90 days
Dig Deeper
If you are trying to figure out whether headless is right for you, we have an ebook to help you explore the benefits: Win and Grow Customers in the Experience Economy with Headless Ecommerce.
There are also tweaks and changes that can be made to drive website growth without needing to redo your entire ecommerce architecture. In fact, we've launched a new free Commerce Assessment tool to help you understand how your website is currently performing and where the opportunity is: Free Ecommerce Site Search Assessment.