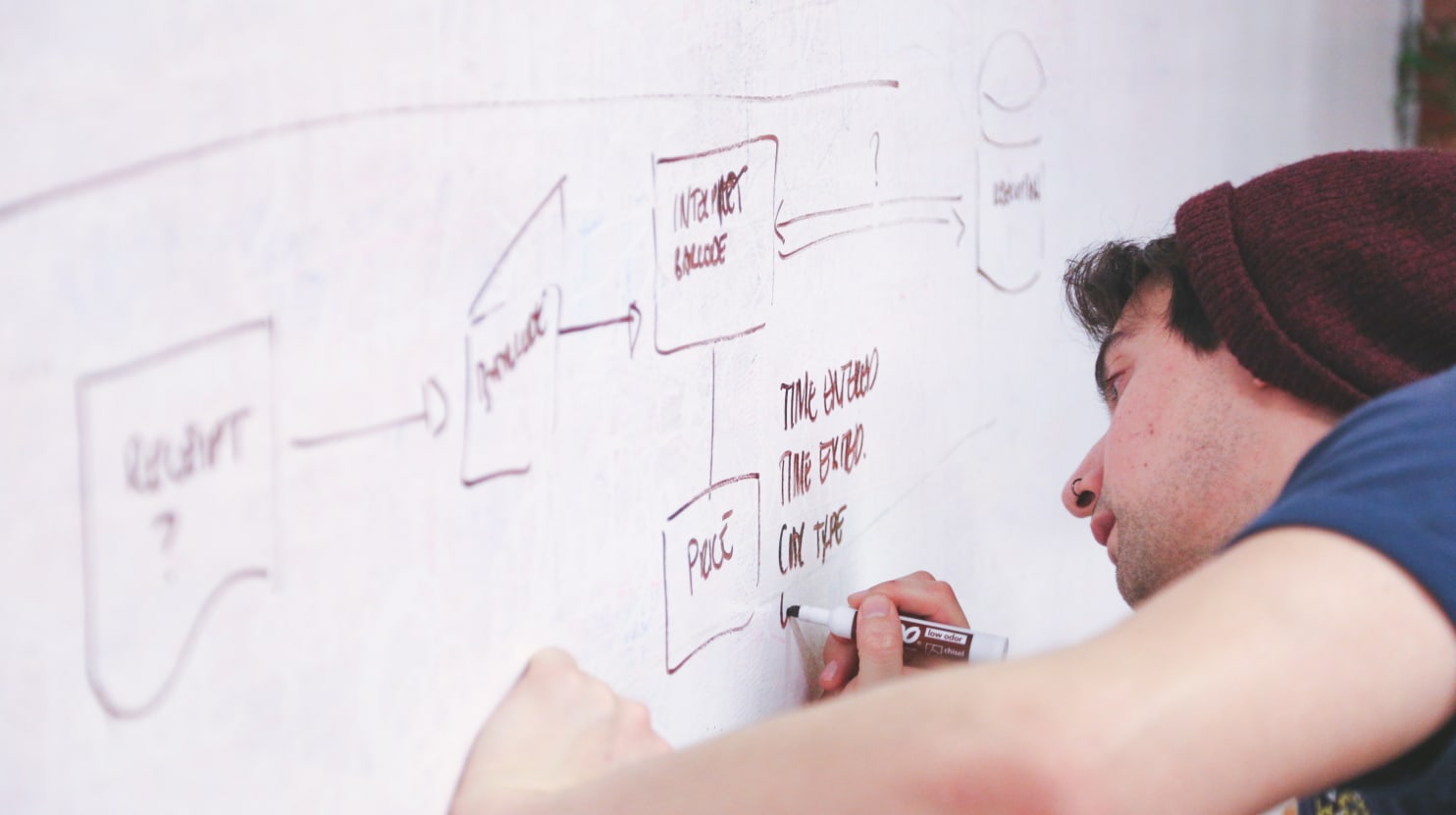 Today's fast-paced, technology-driven environment has given way to a smarter, more demanding customer base. As a business, you face an entirely new set of challenges and expectations.
The average customer is now an expert in self-education. They can—and often will—seek out information about your products and services before ever speaking to a sales rep. You're expected to provide around-the-clock customer service via a multitude of channels. And your product must integrate seamlessly with the workflows and systems customers are already using.
If you fail to deliver, your customers will quickly replace you with a competitor who can meet these expectations. In fact, one survey reports that 89% of respondents who had recently switched from a business to its competitor did so because of poor service.
It's a lot to handle.
Enter Big Data
Fortunately, big data has given businesses unrestricted insight into their customers and prospects. It's now relatively easy to create a comprehensive profile of your best buyers, their life-time value, their habits, their buying preferences, their preferred communication channels, the other services and tools they rely on, and much, much more.
With the help of big data you can now understand, meet, and even predict all of your customers' expectations—making it easier to create a customer-centric business strategy.
Ready to learn how? Continue reading for our seven best practices for using data to create a customer-centric business strategy.
Step 1: Appoint a Leader
A study conducted by Almighty, found that 53% of employees at different companies were unable to identify an individual responsible for managing customer experience. It's one thing to prioritize customer experience, but without someone to lead the initiative, it can be difficult to enforce a customer-centric business strategy and monitor customer experience across all departments.
Your first step to creating a customer-centric business strategy is to appoint a leader. This person can be an existing employee or a new hire—but should ultimately be someone in a leadership position. This individual will establish best practices, communicate the customer-centric mission to all employees, analyze the current state of customer experience, and work with all departments to improve it.
Hiring a customer experience officer will put a face to the initiative and will establish a certain level of accountability across the entire organization.
Step 2: Identify Your Buyer Personas
To create a customer-centric business model, you must first have a thorough understanding of your customer base. What problems do they face? How does your product make their life easier? What leads them to make a purchase? Where do they live? How old are they? What is their job title? What kind of company do they work for? The list goes on.
The key to answering these questions lies within your customer data. Take the time to compile and analyze the data within your CRM, your Google analytics account, your corporate social media profiles, and anywhere else you interact with customers and prospects. Data collection can be done manually but it is recommended that you work with a third party data analysis tool if you're not sure where to start.
Once you have identified important trends within your data, it's time to create detailed profiles of your best prospects and customers using real demographic and firmographic data. These are your buyer personas.
These profiles should inform every aspect of your business from the language you use in your marketing campaigns to the channels you use to provide customer support. For a more detailed look at creating buyer personas check out this helpful infographic: Steps to Creating Buyer Persona Profiles.
Step 3: Establish Best Practices
Once you have identified your buyer personas, your customer experience officer should work with a team of executives to establish and communicate best practices. Using insights gained from the data analysis process, consider the following questions:
What channels do customers use to communicate with your business?
How do your customers prefer to communicate?
What is the general age, education level, and job function of your best customers and how do these factors inform your brand's voice?
How long are customers willing to wait for customer support?
Do you have the resources in place to facilitate a faster response time?
What methods are being used to collect customer feedback?
How often do you meet to discuss customer experience?
How often are updates made to products and services?
How can you reach more prospects that share the characteristics of your best buyers?
How is marketing segmenting campaigns?
Is there a better, more personalized way you can communicate with your prospects and customers?
Reminder: the key to running a customer-centric business is to personalize every aspect of the customer's journey. For a deeper look at personalization, check out this article: How to Deliver Personalized Customer Experiences.
Step 4: Align Your Departments
For your company to become a truly customer-centric organization, all departments must be on board. Again, your customer experience officer should be in charge of aligning all departments within the organization; this covers everyone from executives, to product development, to marketing, to sales.
Alignment is a struggle for a lot of companies. In fact, one study reports that only 12% of B2B marketers report that functional teams were strongly aligned around a holistic customer experience strategy.
To facilitate alignment, consider holding regular meetings with department leaders to discuss goals, analyze results, and in general, to keep everyone on the same page. Remember, communication is key—each department sees different facets of the customer experience.
Step 5: Test and Repeat
Becoming a customer-centric organization is not just something you can 'set and forget'. It takes continuous time and effort. As with every business strategy, success comes when you test new ideas, measure the results, and evolve your strategy. Not sure where to start? Try one of these ideas:
Test different support channels. Try using social media, chat support, or phone support.
Put together different packages or pricing.
Consider testing support staff schedules to have around the clock coverage.
Try different on-boarding processes.
Use different methods to conduct product demos. Try video, self-guided tours, or in-product messaging.
Offer a survey to accept customer feedback. Work to solve some of the more common complaints.
Customer-Centric Success
If you're not sold on a customer-centric business model, consider this: customer-centric companies are 60% more profitable than companies that don't prioritize the customer.
With the right data and a customer-centric mindset, your company can focus on creating a personalized experience for your customers—ultimately leading to more business and contributing to your bottom line.
To learn more about facilitating a customer-centric strategy, contact Coveo today!
Contributed by Molly Clarke, Web Marketing Manager at ZoomInfo. ZoomInfo offers the most accurate and actionable B2B data to help organizations accelerate growth and profitability. The continuously updated database enables sales and marketing teams to execute more effective marketing campaigns and improve sales prospecting efforts. Visit zoominfo.com for more information.