One of the factors that influenced me in my decision to join Coveo's Customer Success team last year was their strong CS thought leadership and Customer Success framework. 
As I was reviewing options for my next career move, I was looking for a place that aligned with the CS fundamentals and was investing in the department. At that time, Coveo had already developed a Customer Health Score consisting of 10 different metrics, were well along their way to implementing Gainsight, and had built a core responsibilities matrix and measured objectives of their Customer Success Managers that would serve to help define success for their teams and, ultimately, their customers.
Coveo also has 5, yes FIVE, positions along their CS Professional track that helps to provide opportunities for CSM career development: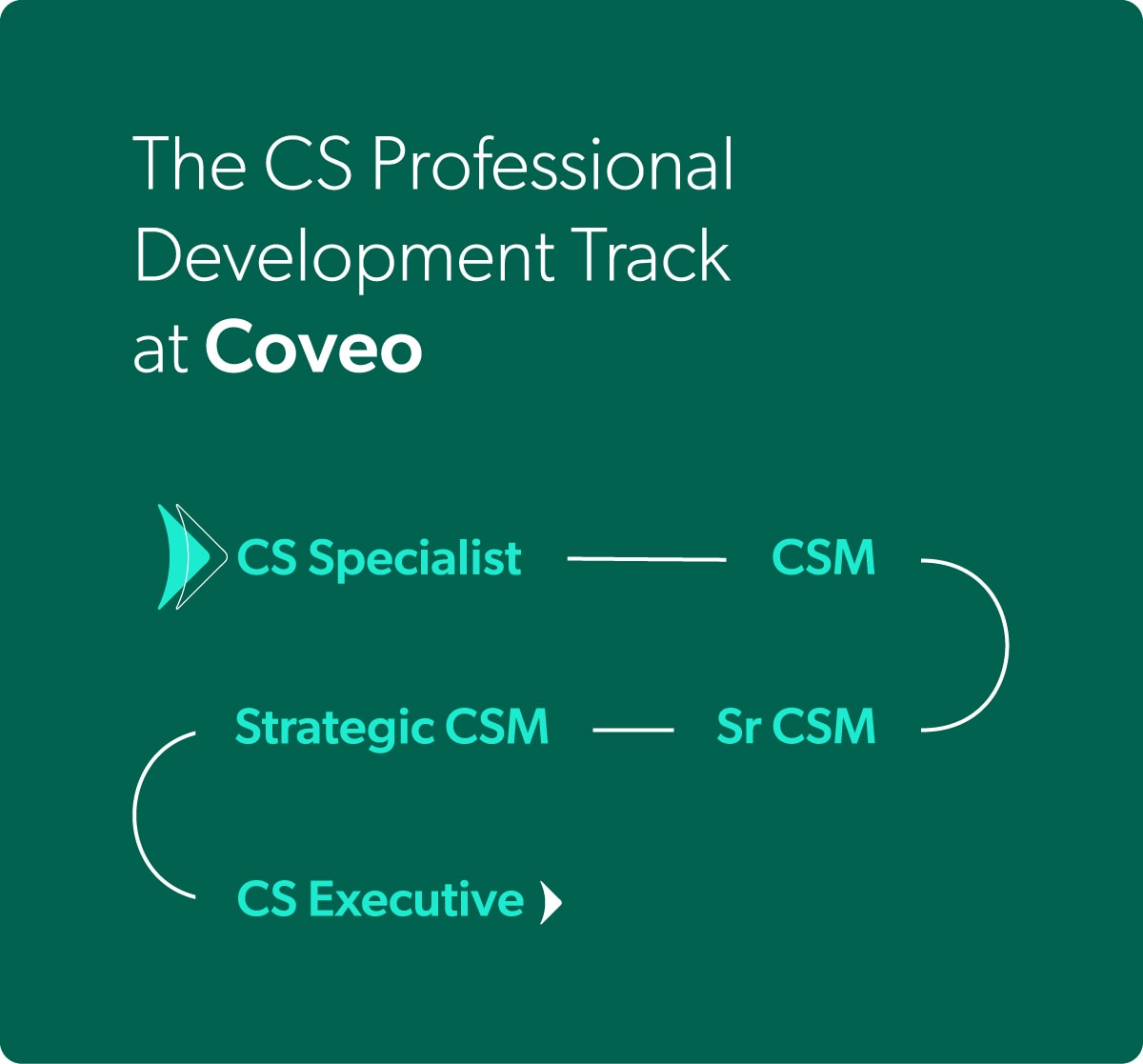 This demonstrated to me that Coveo had already been able to overcome some of the most common challenges of early CS teams — investment into CS tech stacks, data alignment & flow across the business, a clear understanding & alignment of CS fundamentals, AND the development of a career path for ambitious CS Professionals.
Below I'll outline exactly what success as a CSM at Coveo looks like, and the types of responsibilities our CSMs hold. (And those they most certainly don't.) 
Read on, true believers!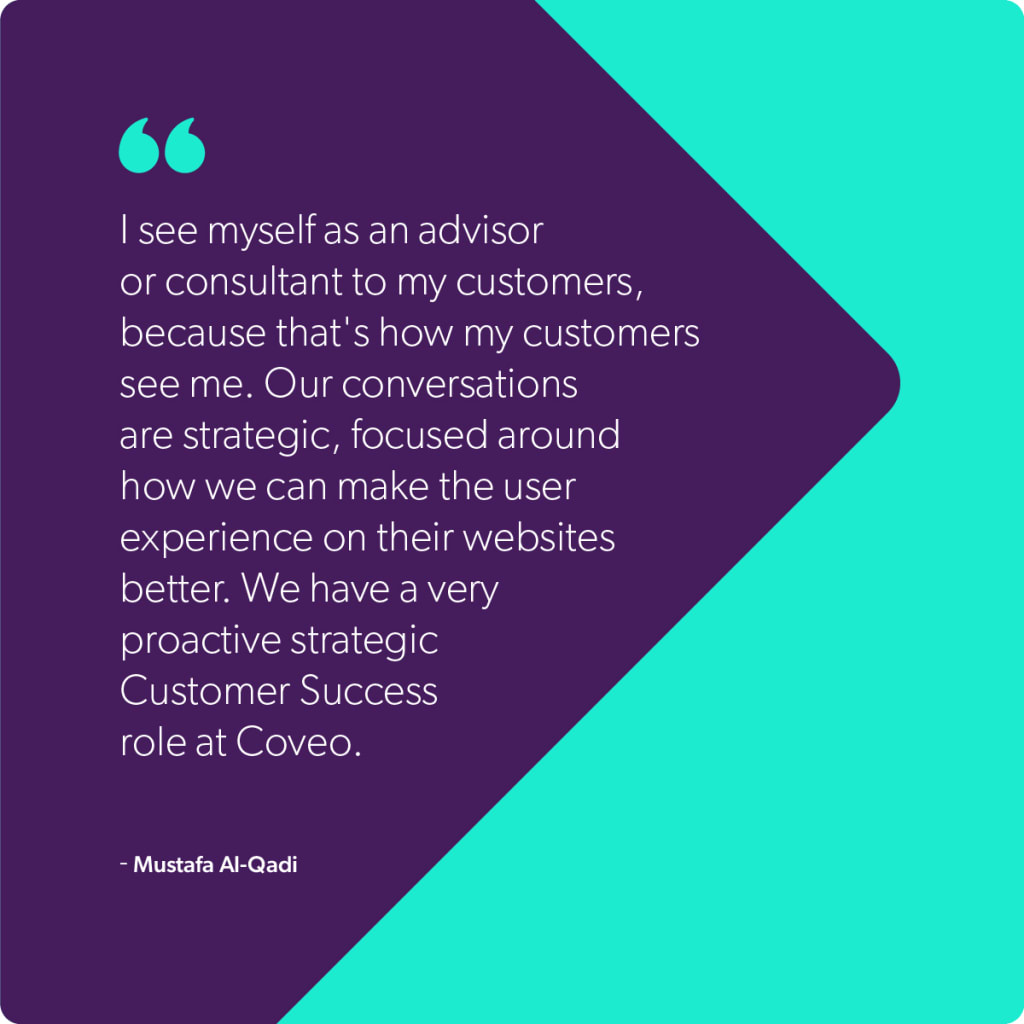 Over the last 25 years, so much has evolved within the CS space and the demand for qualified CSMs continues to grow, creating one of the most hyped departments in SaaS. The demand for robust and experienced CSMs still far outweighs the supply of CSMs that fit the bill, as more and more companies are moving into the subscription software space.
As the function of CS has evolved, companies have adapted its use to fit their own needs, causing what many call the different "flavors" of CSM. This can be the result of different needs of a company's business model, the stage of their own company's maturity, the needs of their product, different customer engagement model options, and so on. As a result, we have come to see so many different implementations of the Customer Success Management role.
CSM responsibilities across the industry can often cover so many different areas, including:
Onboarding
User Training & Enablement
Driving Product Adoption
Renewals management
Managing upsells/cross-sells
Product Technical Support/Troubleshooting
Delivering Professional Services like managed services, consulting, or product configuration work
As you can guess, the type of person with each of these skills will vary and rarely will you have someone who fits all. Some roles would require sales skills, some would require customer service skills, and others may require more technical skills–each would require recruiting a different profile of person, and it is harder to find one person who can do it all.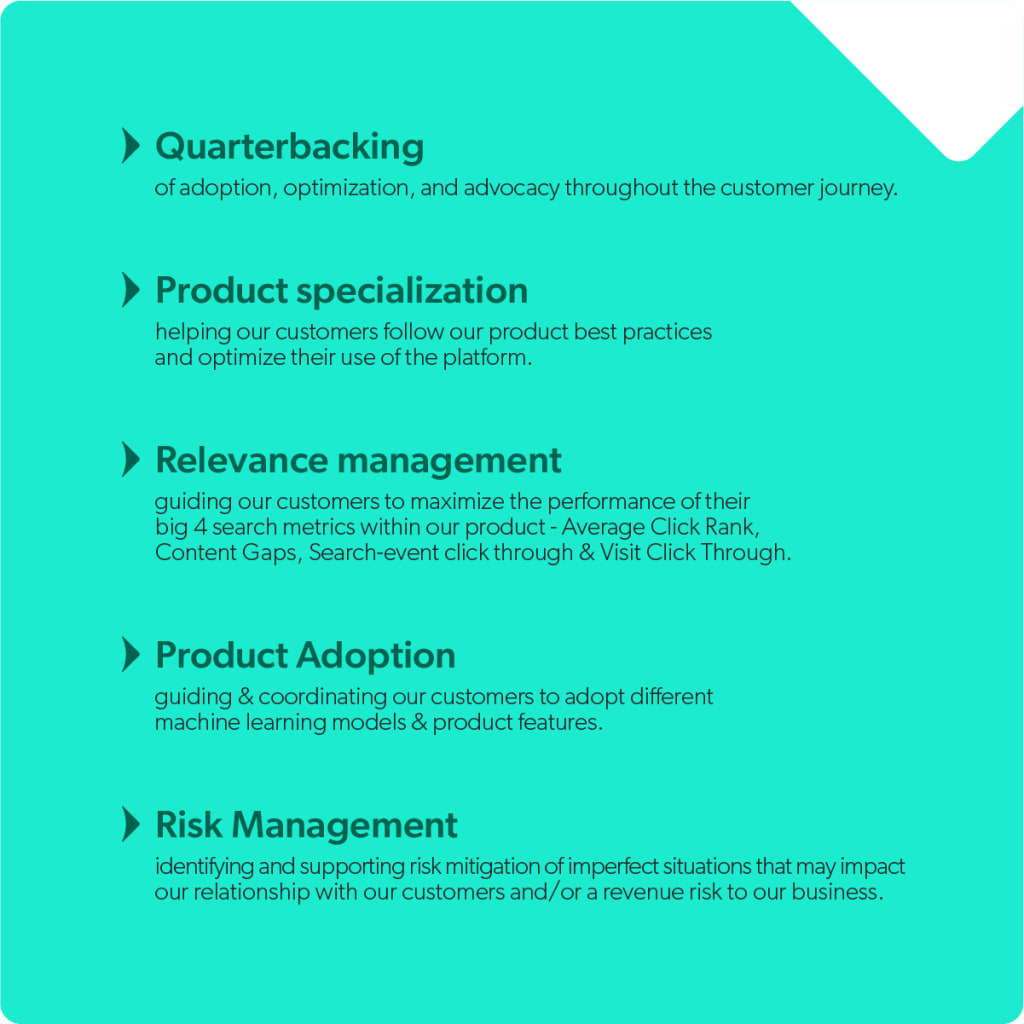 Here are the objectives our CSMs are measured on: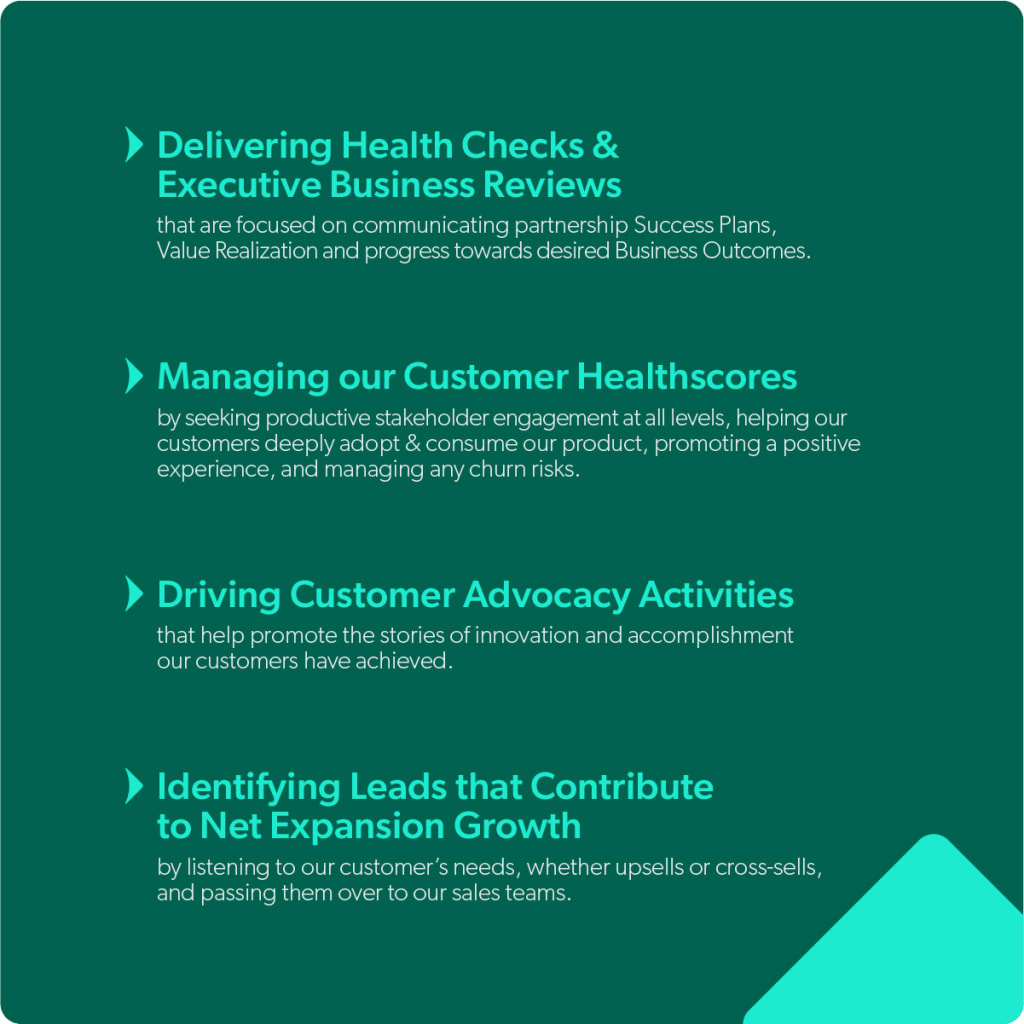 It's crucial to mention that all of this can only be possible with the help and collaboration of all customer facing teams. Coveo has been able to achieve this by building a strong team dedicated to onboard our customers, providing multiple options for our customers to implement technically (Coveo's Professional Services team, approved implementation partners, or customer-led implementations), an amazing & TSIA-recognized team of technical support agents, a CS Architect team to help support detailed technical questions and feature/function enablement, and a team of commercially focused individuals like our Subscription Managers, Business Development representatives, and Account Executives.
At the end of the day, this framework Coveo has implemented allows our CSMs to be focused on driving business outcomes for our customers through their use of our products & services, and isn't that what Customer Success is all about?