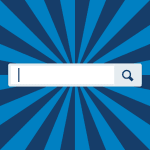 Last week web development expert Amanda Shiga, Digital VP of Nonlinear Creations, joined our conversation around the value and impact of good, intuitive search on a website. Bringing over a decade of expertise in digital marketing, Amanda shared the different options available for site search, and why she believes great search makes a website successful.
As an example, one of her clients, Newfoundland Liquor Corporation, noticed that 50% of its web visitors were using the search function on its website to look for specific products but were not finding what they were looking for. With the help of Nonlinear, Newfoundland Liquor replaced the non-performing site search with Coveo to provide its visitors with a more intuitive search experience and it has been experiencing amazing improvements in website performance since.
Amanda explained that when search delivers highly relevant content to the visitor, in an intuitive way, website performance KPIs improve across the board. Unfortunately, search is often neglected. Indeed, a report by the analyst firm Forrester Research noted that "search on many corporate websites is an understaffed, IT-funded afterthought."
That's surprising because all the metrics marketers care about – time on site, number of visitors, visitor engagement, and conversion events – can be improved simply by providing great search.
Successful website search makes this possible because it connects visitors with the right information, products, and people they need, when they need it, to help them meet their goals. And when customers meet their goals, they become more engaged with your website, and they convert – that could mean making a purchase, signing up for email updates, or whatever that conversion event represents for your website.
So what does successful website search actually look like? To make these connections between your content and your customers possible, your site search must deliver on four fronts:
Deliver relevant results: Great search needs to reach, analyze and identify relevant content from across all of a company's available systems and sources, and deliver the content that is most relevant to the visitor's context – based on factors such as visitor location, time, history and profile.
Provide intuitive filtering and ranking: To help people connect with the content they desire in the quickest, most intuitive way, good website search needs to provide tools for the visitors to sort, filter, explore, and navigate their search results with ease.
Offer amazing mobile search: When it comes to succeeding on the increasingly "mobile" web, the importance and value of high-performance, responsive site search is even greater, since search is unique in its ability to overcome the navigational challenges and other limitations posed by smaller screen sizes and touch interfaces.
Be predictive: Finally, successful website search promotes discovery and engagement by automatically suggesting relevant content to the visitor. In today's dynamic marketplace, sites should not wait until the visitor performs a query before it recommends exceptional and personalized content to the visitor.
Want to learn more? Watch the recording to hear more of Amanda's recommendations, see a live demonstration, and learn how you can offer intuitive search experiences on your website!