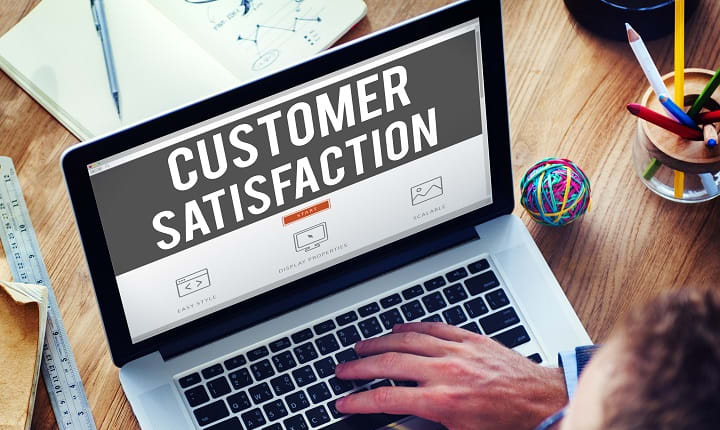 "What exactly is deflection, and how do we measure it?"
This is one of the most frequently asked questions I receive from clients and prospects.
There is overwhelming evidence that customers want to resolve their own issues via self-service, and doing so is far cheaper for the vendor than assisted service. This is one instance where customer satisfaction aligns perfectly with cost efficiency, meaning everyone from the CFO to the Chief Customer Officer to the customer themselves loves case deflection. If done correctly, that is.
But to measure something, you must first define it. Let's look at what constitutes a good deflection event and how success is measured.
Explicit Deflection
Accessing a create case or contact us form indicates a strong intent to escalate an issue from self-service to an assisted service case. I define "explicit deflection" as a user abandoning this escalation attempt in lieu of obtaining their resolution during that workflow.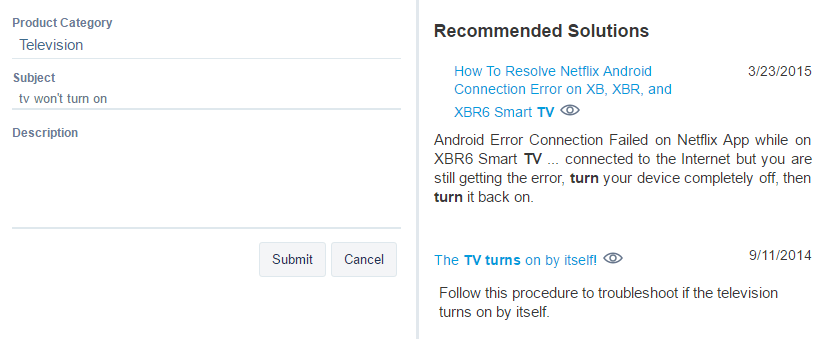 Most self-service portals can facilitate and track such a process. Regardless of the exact flow, an explicit deflection event occurs when the user clicks on a piece of content and discontinues their case creation attempt.
Always Be Closing (Cases), a.k.a. Repetitive Deflection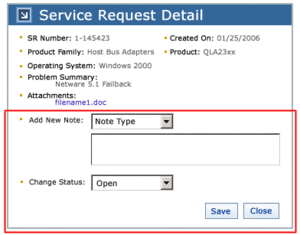 While deflection is more obvious during the initial case creation, don't forget to embed this concept within your self-service case management workflow. Anytime the customer responds to an open case, they are providing additional context, as indicated with the red box in the example above. Leverage this new information and try once more at a deflection attempt. You might decide to give only partial deflection credit for these scenarios since the case did already enter your assisted service channel.
Implicit Deflection
Even better than deflecting a user's issue within the case creation process is offering the right answer through regular searching and browsing of your support site.
This is difficult to count as deflection without understanding if the user would have created a case had they not found the answer organically. Even if you ask the user in a feedback form or survey if they would have otherwise created a case, they might not answer correctly. Instead, you can make reasonable assumptions on what constitutes an "implicit deflection."
More obvious actions I've used in the past include:
User rates document extremely high (5 out of 5 stars, thumbs up, etc).
User clicks a "Yes, this solved my problem" (or similar) button.
User provides positive feedback (manual text) on the document.
I've also considered less obvious user actions as implicit deflection candidates, such as:
User rates the document moderately high, such as 4 out of 5 stars, without providing feedback (implying that they didn't require further assistance).
Standard document views.

The ratio of these actions to deflection credit varies widely across the implementations and programs I have led.
Just remember that a document viewed during a regular search or browse session is no less of a deflection event than one viewed during a case creation form if it truly solved the user's problem and prevented them from creating a case. One simple method for document view counts is to use a conservative ratio of views to deflection events.
More complex algorithms I've used correlate content with the propensity for case creation on that subject. For example, if "topic XYZ" was historically solved only via phone support but a document on that subject is published to self-service today, my algorithm might count 50% – 75% of the document views as implicit deflection events, at least for period of time. This is because prior to that content being available, the only solution was to create a case, so the mere viewing of that content has a high probability of preventing case creation.
This type of approach really helps accelerate Knowledge Centered Support (KCS) adoption by giving due credit to those authors who push issues out of the call center and into self service. Even over the long term, content associated with high case drivers can be rightfully provided a higher ratio of implicit deflection credit than regular content. I saw this approach work quite well when I consulted with a client, who gave their authors credit for pushing issues out of the call center and into self service through the publishing of new content.
Self-Service Success
What about issues where a customer would not have created a case but still values receiving an answer via self-service? This happens to me all the time. I'm willing to spend a few minutes self-solving a minor annoyance with a product, but I would never resort to a phone queue for resolution. This plus the deflection events constitutes a much broader concept called "Self-Service Success."
Self-service success is about more than just avoiding calls. The more issues your customers self-solve, even if they would not have asked for assisted service, the more satisfied they will be. The better they learn how to use your product or service, the more they will use and adopt it. Self-service success generates real ROI, but I'll leave further discussion to a separate blog post since this one is specific to deflection.
No deflection definition will be perfect. But the faster you agree on a reasonable definition, the quicker you can start implementing and tracking improvement.
Watch this on-demand webinar to learn how leading organizations are turning their online help site into a true self-service engine that learns what helps members succeed, then delivers it.
(Editor's note: this blog post is based on a longer article which originally appeared here.)