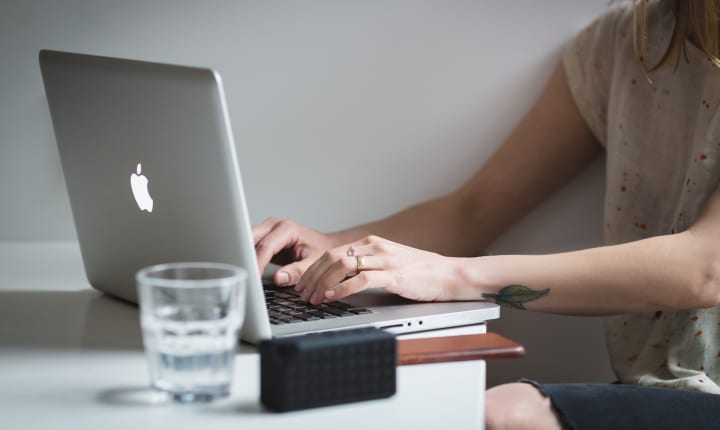 As customer success strategies evolve to adapt to the increasing demands of the modern consumer, there is one thing that remains at the core: customer engagement.
There are several ways to measure engagement, from click-through rates to time-on-site, but what does it all mean?
Customer engagement is the strongest indicator of how your customers feel about your brand. If a customer is engaging with your content, they are likely finding it useful which also translates to repeat site visits and possibly more share of wallet. And if they find it useful, there's a pretty good chance they're happy and therefore satisfied. Satisfied = good! How your customers feel when interacting with your organization really does matter, it is the leading factor in brand loyalty. Don't worry, the intent is not to get overly emotional here. Rather, it is to keep their feelings top of mind as we dive deeper into improving customer engagement.
There is no shortage of available information on ways to improve your customer engagement strategy. Articles like, "Top 3 Customer Engagement Strategies", "5 Easy and Effective Customer Engagement Strategies", "How To Drive Customer Engagement", will take over your browser and next thing you know you've lost 4 hours of your day and still don't know the best approach for your customers.
I'll save you the time and headache by telling you that it all boils down to the same thing, and that's a personalized experience. They want it tailored to them and their needs and expect to feel at ease navigating through their journey, in control of their journey by finding relevant information independently, and delighted with the entire experience. And with more options and higher standards than ever before, you want to make sure you're delighting your customers. If your organization hasn't prioritized its customer engagement strategy, you are wasting resources, your programs will continue to underperform, and your customers will look for another company that meets their needs.
So how do you influence the way your customers feel about your brand? You have to understand how they think.
Enter Cognitive Search.
Search has expanded far beyond standard keyword matching; with AI capabilities, today's search is intelligent and it's changing the customer service landscape. Forrester defines Cognitive Search as:
"Indexing, natural language processing, and machine-learning technologies combined to create an increasingly relevant corpus of knowledge from all sources of unstructured and structured data that use naturalistic or concealed query interfaces to deliver knowledge to people via text, speech, visualizations, and/or sensory feedback."
Modern day search learns how your customers think and engage with your content. Combined with rich usage analytics that track successful outcomes, it allows you to make sense of your data by adding context to your customer's journey. With this insight, you are capable of driving more engagement and delighting them in every interaction. In a recent article, Coveo CEO, Louis Tetu, explains the importance of cognitive search to the self-service experience:
"Whether companies just want to redirect customers to the most salient information, articles or community posts; or actively drive increased case deflection, relevant content in the context of the customers is essential."
Creating Personalized Customer Experiences Through Search
You already know that your customers are the livelihood of your organization but do you know how to drive engagement? Your engagement rate is a direct correlation to how your customers feel about your brand, so it's important to know what goes into keeping them happy (so you can be happy). Cognitive search will help you to retain and satisfy your customers, as it allows you to:
Make your content accessible. An intelligent search solution enables you to index your company's resources and collective knowledge, across a wide variety of sources, and puts it at your customer's fingertips. By giving them secured access to structured and unstructured information, such as audio, visual, and image-based assets, your customers are in control of their journey, feel empowered to make informed decisions, and can successfully self-serve.
Narrow down search results. Making your content available is critical, but offering it all at once will do more harm than good. You can avoid making your customers browse through endless search results by using filters and facets to ensure they get the best information the moment they need it.
Leverage the power of AI. One of the biggest factors that sets cognitive search apart from standard search is the ability to leverage AI capabilities. AI supports natural language processing (NLP) and machine learning to draw insights from your data, offer contextual recommendations and even offer predictive recommendations based on the intent of their search query. The more data you have, the smarter it gets, and self-tunes to automatically improve the relevancy of results over time.
Offer in-product help. One of the most innovative ways to use search functionalities is through offering in-product help to predict and prevent issues directly within the tool your customer is using.
Create an intelligent case creation page. Cognitive search allows you to proactively suggest content on your case creation page based on the case information your customer is entering. This is proven to significantly boost case deflection rates and drive customer satisfaction. See how Brocade has used search to boost case deflection by 40%.
Continuously improve. It helps you to measure the success of your customers' search experiences, and continuously improve them, by having a clear understanding of what where they're struggling and what content is most likely to help them succeed. This insight enables you to continuously evolve your engagement strategy to meet your customers growing demands.
Coveo remains at the forefront of AI-powered search and has recently been positioned as a leader in The Forrester Wave™: Cognitive Search and Knowledge Discovery Solutions, Q2 2017. Forrester reports:
"Coveo focuses on the key to relevancy — context. Search is successful when the results are relevant to the person querying for them. Coveo's R&D focuses on using advanced analytics and machine learning to automatically learn the behaviors of individual users and return the results most relevant to them."
To learn more about your organization's relevance maturity and how to drive further customer engagement with cognitive search, read our whitepaper, From Relevance Laggard to Leader: Becoming more relevant to your customers, communities and staff.