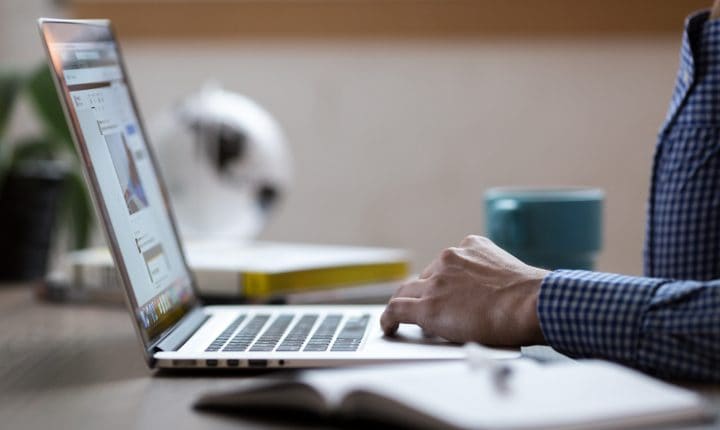 We've been talking quite a bit about the customer experience lately, and it's not because we have nothing better to talk about, it's because there's no better way for your organization to invest its time and resources. Becoming customer-centric, offering a relevant experience, while fully delivering on your brand promise is as close to completely future-proofing your business as you're going to get. Companies who have a customer-first philosophy and demonstrate it at every touchpoint of their customers' journeys are leading in the digital transformation era and are blowing their competitors out of the water.
However, prioritizing your customers' needs alone is not enough. Your company's goals should entirely be built around the needs of your customers and prioritized accordingly. You can do this by leveraging your company's collective knowledge, but it needs to be shared.
Customer Experience Transformation in Action
A good example of a successful customer experience transformation is Amazon. Its vision statement is "We seek to become Earth's most customer centric company." It's felt in every interaction made with the brand. They consciously bring their vision to life by mandating everyone at a management level, including the CEO, to routinely spend time at the customer service desk. Customer needs are heard, knowledge is documented, and kept at the forefront at the mind of all employees.
Microsoft is another good example. The company kicked off its customer experience transformation by announcing its new corporate mission which puts less of an emphasis on revenue and profit and more of an emphasis on leading indicators of success such as customer love. Matt Weinberger reported that Microsoft CEO, Satya Nadella thinks "Microsoft needs to focus less on profit for profit's sake, and more on building stuff that people love. If people love Microsoft products, the rest will fall into place." By analyzing its data and sharing the knowledge from what it's telling them, Microsoft is able to deliver on its mission.
As you may have guessed, in order for Amazon to leverage customer insights and for Microsoft to build products people love, it's imperative to capture and share their knowledge throughout their organizations. We touched on how to prepare employees for a CX transformation and ways to maintain a customer-centric culture, but the holy grail of having it all come together is ensuring your people, processes and technology are all aligned. Some managers would scoff at this as pie-in-the-sky ideals that are impossible to implement for large organizations, but customer-centric organizations have found a way to do this through Knowledge Centered Service™.
Enter Knowledge Centered Service™
A critical part of removing barriers and adding enablers to your customer experience strategy, as well as sustaining customer centricity, is how you manage and leverage your company's collective knowledge. Proven practices for managing knowledge is central for keeping content fresh, relevant and up-to-date. This is where the magic of Knowledge Centered Service v6 (KCS) comes in. To enhance your strategy and for sustained success, here are 3 ways to use KCS to drive customer experience transformation:
Capture information to better help future customers.

Your customers and employees will have a difficult time buying into your customer-centric vision if your customer experience falls short. KCS

enhances the experience by encouraging employees to immediately capture information in the customers' own terms and vocabulary that will help their colleagues and future customers to solve the problem they've just faced, so no information or context is lost. This makes it easy for customers to self-serve and it results in faster case resolution.
2. Monitor metrics and adjust your customer experience strategy as needed. A customer-centric approach means you'll have to constantly monitor and improve support metrics.Many organizations are focused on measuring and improving the agent assisted activity and they fail to recognize the cause and effect that well-performing-self-service can actually have on those agent metrics. Monitoring both your agent metrics and your self-service metrics is the key to delivering an improved customer experience. It will also help you to understand the value of content you're managing and identify any content gaps.
3. Knowledge sharing has a direct impact on your customer experience. KCS best practices encourage employee learning and collaboration which results in better cross-team communication and high-impact case-resolving knowledge. Intelligent search surfaces contextually relevant information, including knowledgebase articles, similar cases, and resources experts, within your support engineer's flow of work. This frees up the time your employees would otherwise spend searching for information and allows them to review, update and create new content in real-time to resolve customer problems and guarantee future satisfaction. By making all training, policies and other supporting knowledge and experts accessible, employees will know what behaviors to deliver or who to go to for help to deliver your company's mission.
Embracing Knowledge Centered Service™ often starts with a larger movement in your company to a create a customer-centric culture. Just putting these principles in place is not enough to truly change the hearts and minds of your employees, and motivate them to put your customer experience as your highest priority.
With Coveo's advanced search and machine learning capabilities, in combination with KCS practices, your organization can easily unify all information systems, easily find content that has already been created and leverage your collective knowledge to achieve desired business outcomes.
For more information and practical tools to become more of a customer-first company, read our blog post on removing the barriers to Customer Self-service Success.