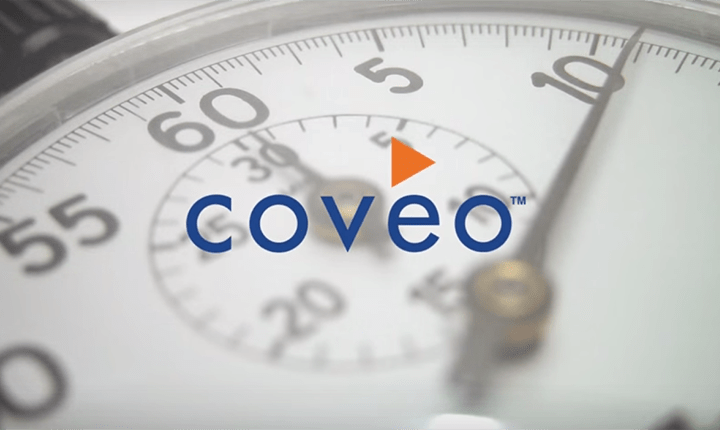 Let's face it, information is everywhere. Analyst firm IDC reports that 61% of knowledge workers need to use 4 or more systems daily and 13% need to use 11 or more systems to get the information they need to do their jobs.(1)
With so many critical metrics revolving around time in customer service & support (call resolution, call hold time, and time to first contact – to name a few) how can support agents draw from all of these systems to get the right information quickly? And how can you provide this same access of information to your customer, giving them the ability to self-serve – further reducing strain on you and your agents?
The answer is intelligent search, integrated with Salesforce Service Cloud and Communities, to securely deliver content from everywhere. The technology provides both your customers and agents access to relevant, case-resolving information, at their point of need, from across your organization's information ecosystem.
Relevant search results reduce critical time metrics by:
Making agents more proficient, faster

Helping customers self-serve quickly and effectively

Resolving even the most complex cases, faster

Providing the critical analytics to constantly improve search result relevancy
"Instead of spending days looking for answers to the same questions already asked by other colleagues, I could find answers to my questions in minutes with Coveo," said one Advanced Support Agent from a Global Energy Management Company that uses Coveo
Take a quick tour through the intelligent search solution with our 2-minute demo video series. To watch the intro video and the 2-minutes series, please visit our Demo Video Page.
Or, dive right in with this video about about making self-service more successful in your Salesforce Community. Here, you will learn how to turn your Salesforce communities into self-service engines with proactive recommendations of relevant content and experts – from across your enterprise systems and applications – to your community members in real time.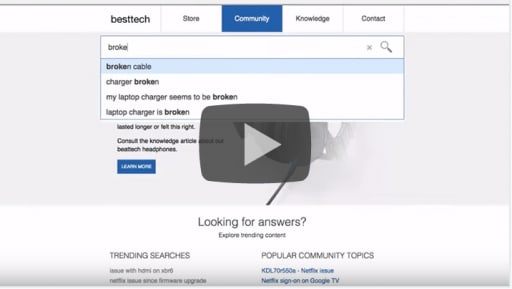 Want to learn more? Join us for an educational 30 minute webinar on October 15th: "Intelligent Search: The Killer App for Customer Support & KM."
1 – 2014 IDC Whitepaper: Knowledge Management: Unlocking Hidden Value of Information Using Search & Text Analytics